Hello All,
How are you doing today?
I am happy to see you in my blogpost.
I'm joining again another week of splinterlands art contest with this art post.
Splinterlands Art Contest! // Week 114.
Here I present you "Electro Monkey".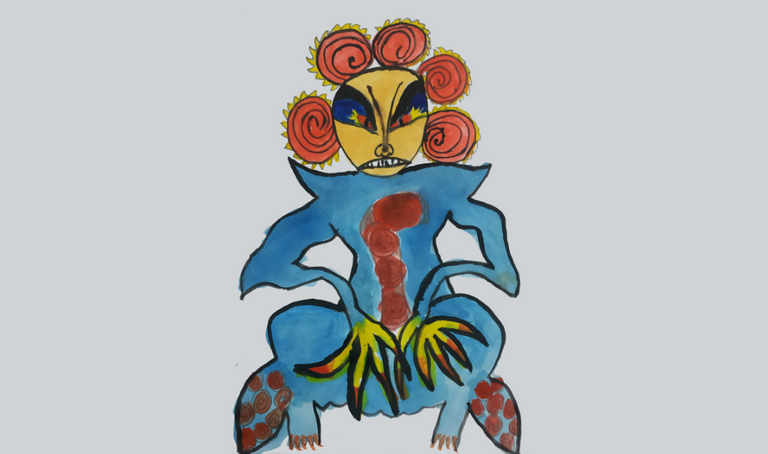 This is my own drawing and my own idea.
---
About the monster:
It's a powerful electro monkey who can electrocute its enemy with its special power.
It has five power sources above the head from where the power generates and goes to the belly and then the power goes to its tails and it has two tails.
Then this monkey electrocute its enemy with the tails.
This monster can be used in water splinter of splinterlands.
---
Process of the art
At first I drew the pencil sketch of the whole art.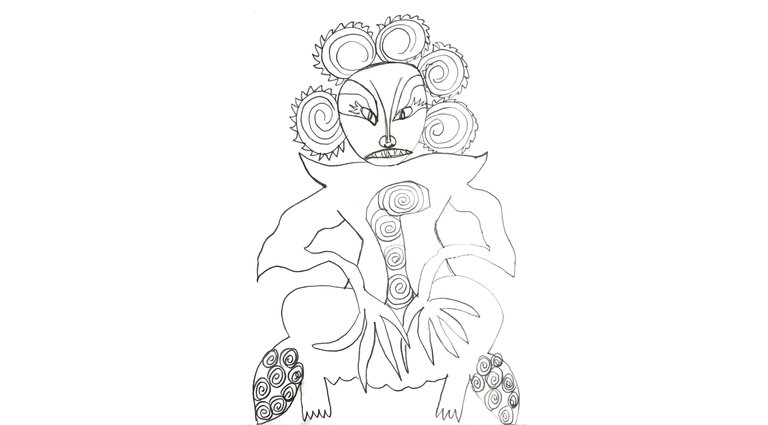 Then I started coloring it with my poster color and I colored the head part at first where I messed up on the eyes and I got confused what to do then my husband calmed me and suggested me to go on easily.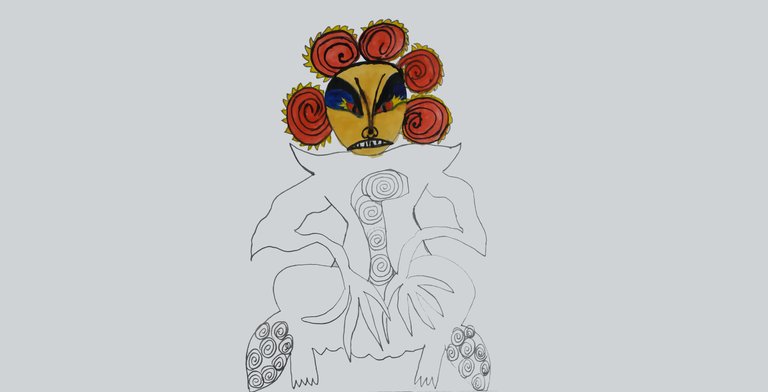 Then I colored the body and I also added the power inside the belly.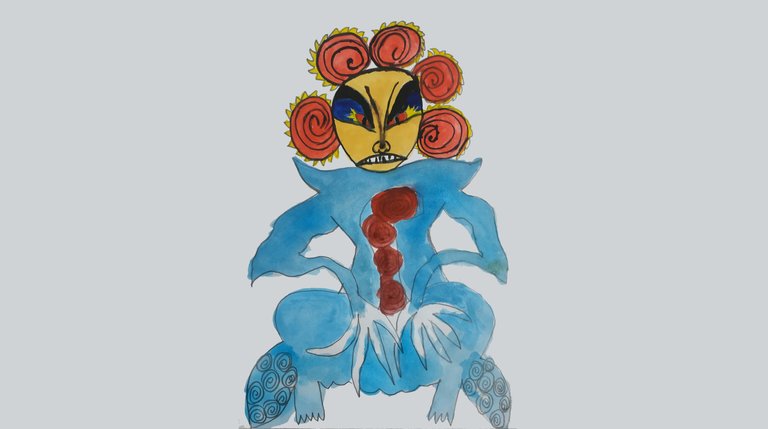 Then I added the power in the tails and colored the creepy hand and then I gave finishing touch on the art.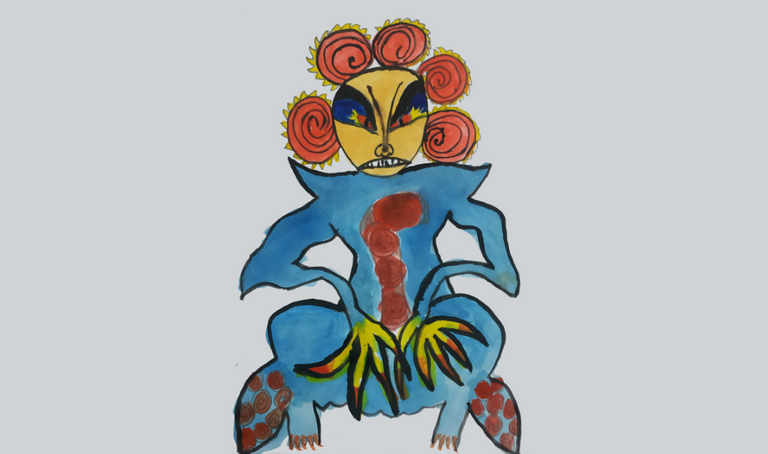 After I gave finishing touch on the drawing, it gave this final look.
Then I got a nice finishing.
That's it.
I'm still learning and trying to do better with my drawing.
So please don't think otherwise and keep supporting me.
My referral link of splinterlands:
https://steemmonsters.com?ref=sharminmim
---
Some of my best drawing posts.
---
About Me.
I'm Sharmin Akter Mim from Bangladesh doing Bachelors in arts in a govt university in our country.
I'm the one and only wife of
@ashikstd
.
With my little effort, I'm trying to help my husband in this bad time and I'm trying to understand this blockchain.
---
I want to say goodbye now.
I'm hoping that this post will get some nice view and I'll be trying to do better next time.
Stay safe & stay home for corona epidemic.
Thanks.
Sharmin.
---