Hello All,
This is another post in splinterlands sharing my battle for SHARE YOUR BATTLE Weekly Challenge.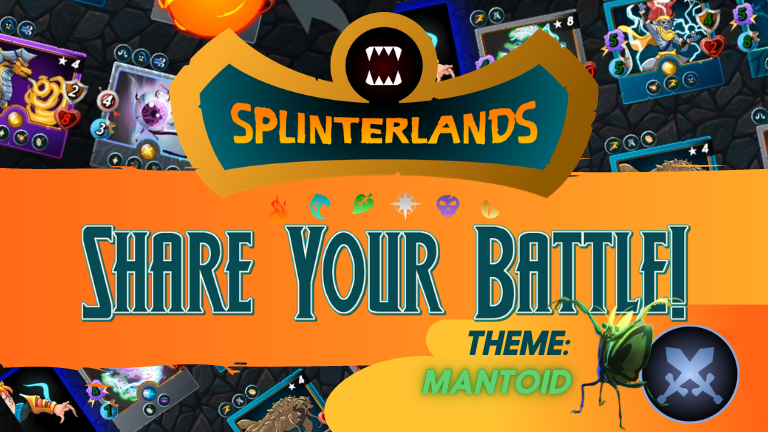 Here's a link to the challenge post.
---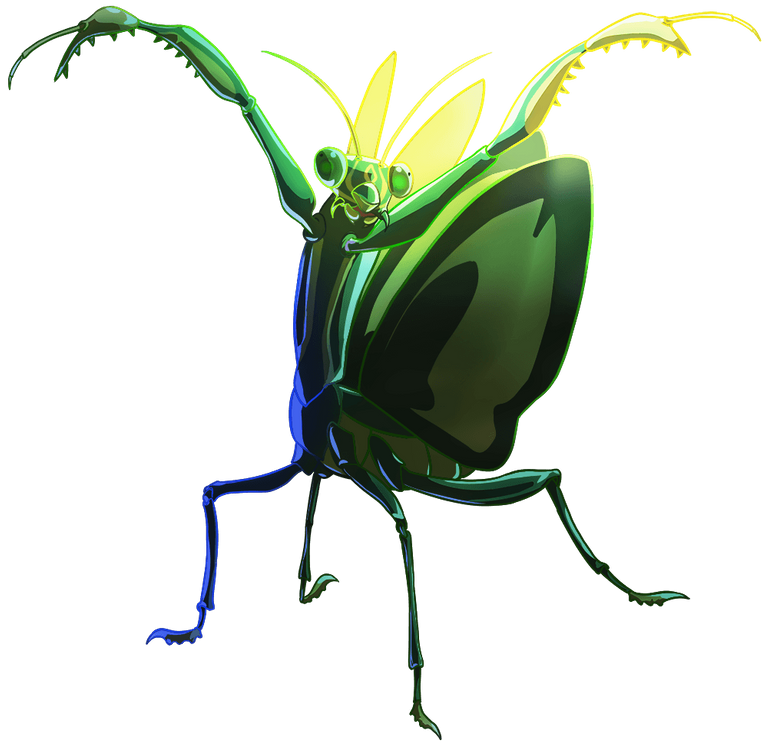 THEME: MANTOID
Edition: UNTAMED
Rarity: COMMON
Element: NEUTRAL
ATTACK: RANGED
ABILITIES: Snipe at level 1; Snare at level 6
This is a nice card with 2 ranged and 2 speed and 5 health in level 1 and it requires 6 mana.
Snipe Ability: Targets enemy monsters with ranged, magic or no attack that are not in the first position.
Snare Ability: When attacking enemies with flying, removes the flying ability and cannot miss.
---
---
I'm going to share my last battle with this monster.
I played with Earth Splinter.
Battle mana cap was 17.
There was one rule for the battle which is-
Standard: No modification to the standard gameplay rules and mechanics.
---
You may watch my battle from the link below.
Here's a direct link to my battle.

CHALLENGE RULES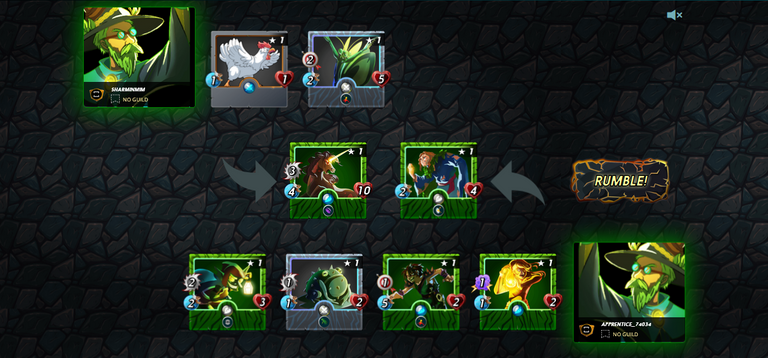 I used Wizard of Eastwood as the earth summoner which gave -2 shield to all my opponent monsters.
I had the theme card (MANTOID) in my card collection so I didn't have to buy it.
---
---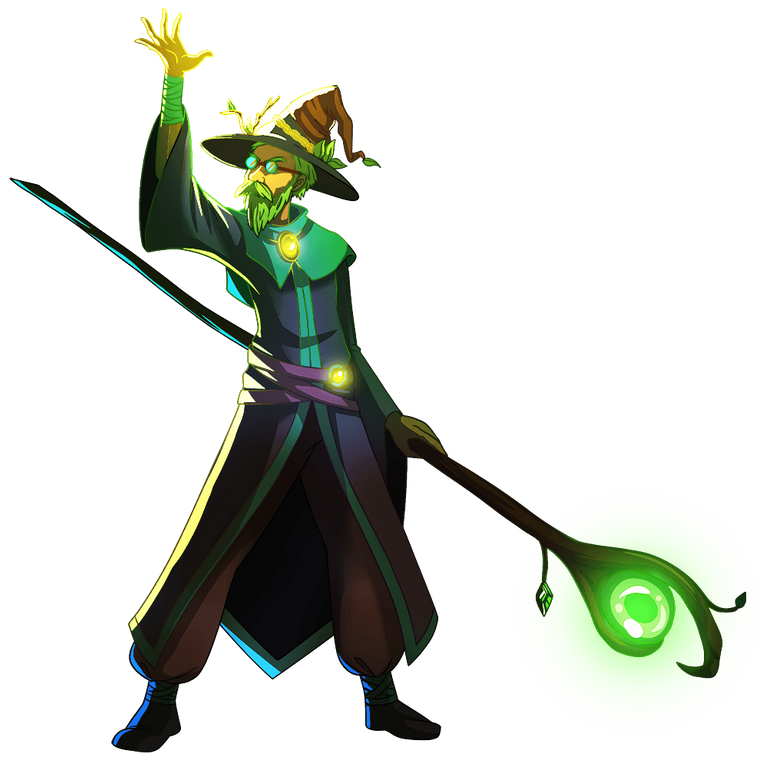 Wizard of Eastwood
Wizard of Eastwood is an untamed earth summoner.
It has the ability to take 2 armor from all the enemy monsters.
It can go upto level 8 with 115 cards.
---
---
My monsters: Unicorn Mustang at first place then Furious Chicken at 2nd and Mantoid at the last place.
| Visual of the monster | About the monster |
| --- | --- |
| Marketplace. | Unicorn Mustang: This is one of the best defender of earth splinter. This card is so strong and powerful with big powers. It's a rare earth monster of untamed edition. It has three abilities: Void at level 1, Magic Reflect at level 5 and Piercing at level 8. This monster can go upto level 8 with 115 cards. |
| Marketplace | Furious Chicken: It's a rare neutral monster of reward edition. It has one ability: Enrage at level 5. This monster can go upto level 8 with 115 cards. |
| Marketplace. | Mantoid: This is the theme card. This card is so strong and powerful with big powers. It's a common neutral monster of untamed edition. It has two abilities: Snipe at level 1 and Snare at level 6. This monster can go upto level 10 with 400 cards. |
---
MANTOID is a good fit for the rule set because of it's abilities and powers.
Question: Did my strategy work? What will I try differently next time?
Ans: My strategy worked and I'll likely to play with this card next time.
It's a good card with nice power.

I am going to share this post in my twitter with #splinterlands tag.

Some screenshot of my battle.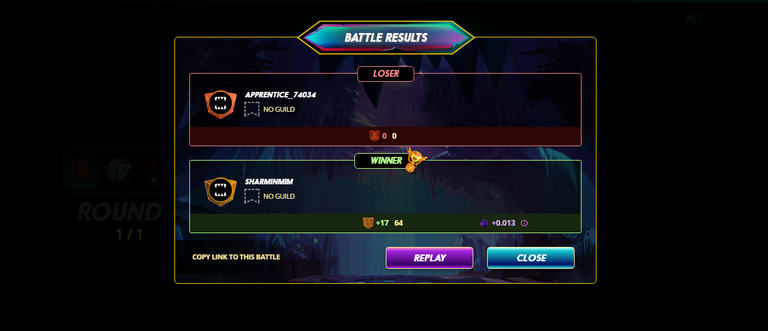 Battle Details:
Poor Furious Chicken of my team died at the beginning of the battle.
Then my theme card got some hit and also attacked back to the opponent team and killed some opponent monsters too.
Then my theme card mantoid also died and my team had only one card then and monsters also had few monsters as my two monsters killed most of the opponent monsters. Then my last monster killed the only monster of opponent after my theme card died.
That's it.

My referral link of splinterlands:
https://steemmonsters.com?ref=sharminmim
Images of this post are collected from splinterlands website.

---
About Me.
I'm Sharmin Akter Mim from Bangladesh doing Bachelors in arts in a govt university in our country.
I'm the one and only wife of
@ashikstd
.
With my little effort, I'm trying to help my husband in this bad time and I'm trying to understand this blockchain.
---
I want to say goodbye now.
I'm hoping that this post will get some nice view and I'll be trying to do better next time.
Stay safe & stay home for corona epidemic.
Thanks.
Sharmin.
The battle went well.