Good Morning @splinterlands and Hive Family, another day another dollar and another moment to give, to do another @shoemanchu Weekly Sunday Splinterlands Card Giveaway. Don't miss out on this one, This weeks giveaway shall be a Untamed Gold Horny Toad @splinterlands card. We shall keep doing the same as the week's before, same type giveaway and all you have to do is pick a number between 1-100 and I will use the random.org True Random Number service. The one closes or on the number shall be the winner and the winner if same number, the first comment of that number shall be winner if needing a tie breaker. So get your numbers right, you don't want to get caught being the second person selecting the same number as another person.
The winner shall be decided seven days from this post, no upvote, no reblog or nothing fancy is required to enter the giveaway, except tell me a number between 1-100 by next Sunday. The more entries the better and more giveaways. Please respond in the comment section.
Some small requirements, please be honorable and just use one of your 20 accounts to enter, I will do investigating and if you use multiple accounts, I will pass on your accounts if you comment using more than once, let's keep it fun and clean.
Just a quick note, you must have an avatar photo or user photo as well as posts like your in this community active to be qualified for this giveaway. All with real active accounts will be put in the draw for the Card and those I feel are bot accounts or doubles I will not except and disqualify.
Also one note, I will keep using the Random number until the exact number someone has is the winner. I think this is better than trying to figure out who is closer and such. Thanks again and good luck.
The winner shall win a Untamed Gold Horny Toad from Shoemanchu, so get your numbers in by the follow Sunday from this post. Thank you and good luck to all participants. Now go and have yourself a great Sunday, Be Great, Be Thankful and be a beckon of light, God Bless.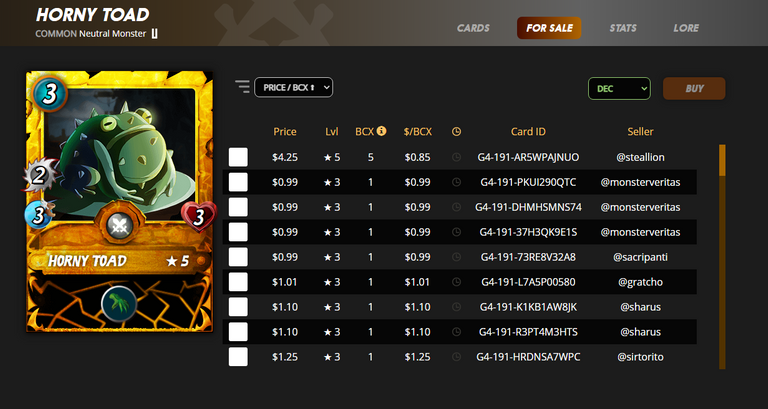 Here is another creation, an Art piece The painting of the Gold Prince Julian. I'm just out here creating and doing what I love, to be me is to be free. If you want to see more of my work, check out the NFT Showroom and if your interested in joining and supporting all the wonderful Artists from Hive, here is my referral link:
https://nftshowroom.com/?r=shoemanchu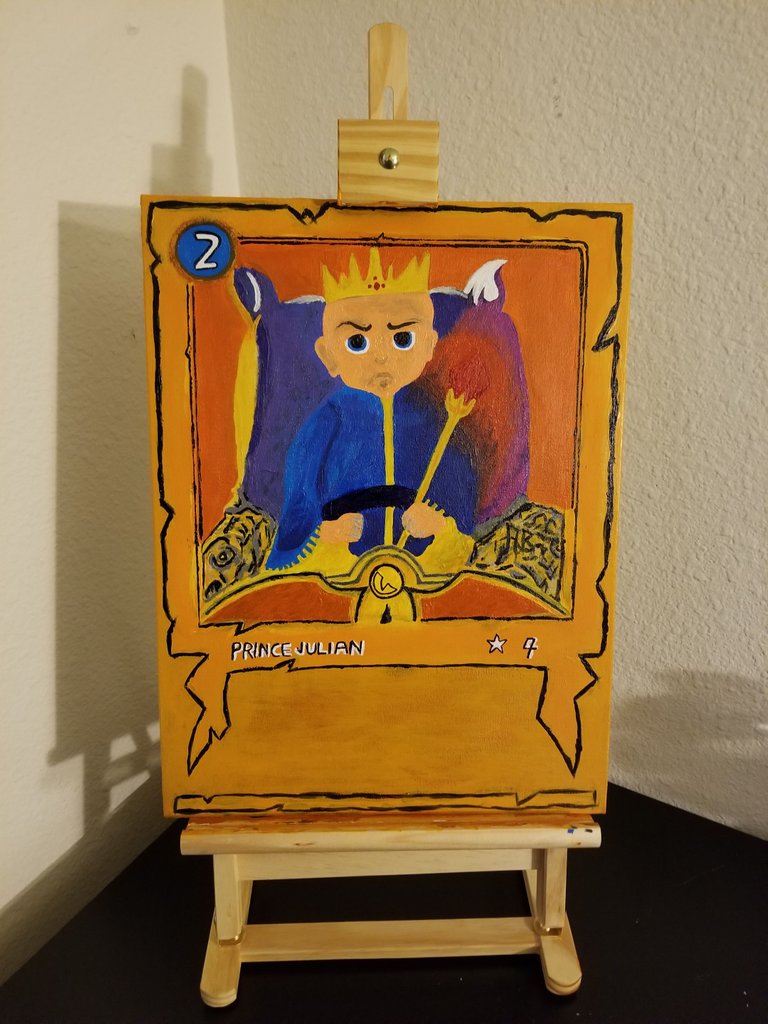 If you would like to help me out with my journey's, you can donate to these addresses....
---
Bitcoin : 13z8G6thHHVsiCj95AkSAMJLivEyb9YHdK

Ethereum : 0x29062f4585DB37b2AC1DDAb8f6B33EB0d76a202b

Litecoin: LdQHXahvpF1UcstTboEHQbHGfzjj9cpM4N
---
NFT Showroom
---
---
Ionomy exchange
---
My Referral link to buy Hive Tokens:
---
Coinbase
---
Also I've been using Coinbase which makes it really easy and safe to buy, sell, and store digital currency (like Bitcoin).Sign up now and get $10 of free Bitcoin when you buy or sell at least $100 of digital currency.
https://www.coinbase.com/join/5a1e4d14dfb316011f890a07?src=android-email-invite
---
---
Kucoin Exchange
---
---
Splinterlands
---