Today we will talk about semi-numismatic coins, what they are, and how to invest in these coins.

What are semi-numismatic coins?
Semi-numismatics are the coins that have the best of both worlds.
There are bullion, which is your basic silver for the metal content like sliver rounds and cast bars, that are bought and sold for the metal content only. These are silver with no collector value attached to them and always follow the spot price. Also classified as bullion are the silver and golds Krugerrands, Maples, Philharmonics, Britannias, Silver Eagels, and US Constitutional silver to name a few.
Then there are numismatic coins, such as older American coins, that are not sold for the metal content of the coin at all but only for the collector value. These coins are rare, low mintage numbers, are no longer available, or in some typeset or series, that people want to collect. Examples of these are old Half Cents, Cents, Two Cents, Three Cents Silver and Non-Silver, Nickles, Half Dimes, Dimes, Quarter Dollars, Half Dollars. Dollars, and the like.
Semi-numismatic coins, as you can probably guess, are coins with bullion value but also numismatic value as well. These coins have silver in them and the coins also have a bit of collector value so that these coins are sold for "high premium". People like to call them high premium silver (instead of semi-numismatic silver which is confusing).
Looking to invest in semi-numismatic coins
Take for example the Chinese Pandas. They are bullion coins much like the Britannia, Maples, and American Silver Eagles. But since the design of these coins changes every year, people like to collect them. It drives the collector market to collect the different designs. The same is true for the Kookaburras. This is most especially because the Kookaburras have lower mintage numbers and come from a well-respected mint which makes people want them even more.
When you are looking for coins to "invest" in, look for lower mintage numbers, made by a respectable mint, with a design that drives collector value.
An example of these coins are the Swans by the Perth Mint.
The Swans are exquisitely crafted! These have a limited mintage of 25,000 coins per year worldwide. The Swans are minted by the Perth Mint which is brilliant in consistently minting flawless coins of high quality.
Another coin that seems to be following that trend is the EMU SILVER COIN, also by the Perth Mint.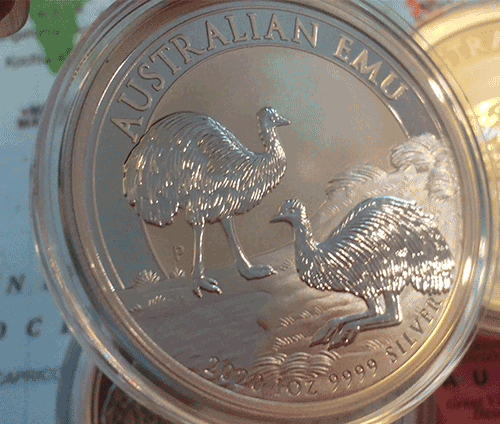 * * * * * * * * * *
2020 Australian Silver Emu Coin (BU)
This is the 3rd year of issue for the Australian Silver Emu. It has a limited mintage of only 30,000 coins! Contains 1 Troy oz of .9999 pure silver in BU condition, issued with face value of $1 (AUD) by Australia.
Two emus are shown on the reverse near a watering hole. It displays the P mint mark for the Perth Mint.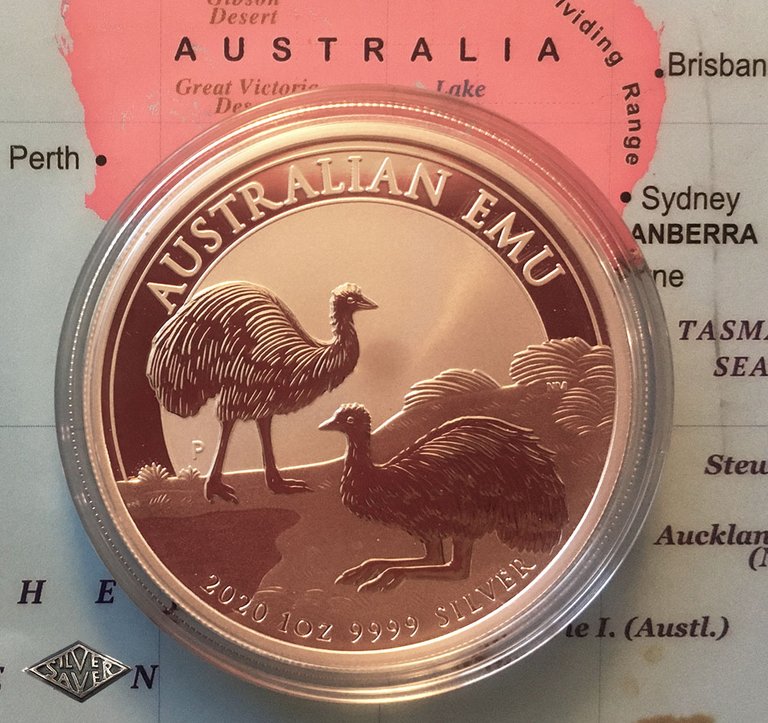 Queen Elizabeth II features on the obverse side of the 2020 1 oz Australian Silver Emu Coin. In this sixth-generation effigy of the Queen, artist Jody Clark depicts the Queen in right-profile relief with the George IV State Diadem Crown. An impressive piece within the Crown Jewels, the George IV State Diadem contains a total of 1,333 diamonds in its setting that weigh more than 300 karats.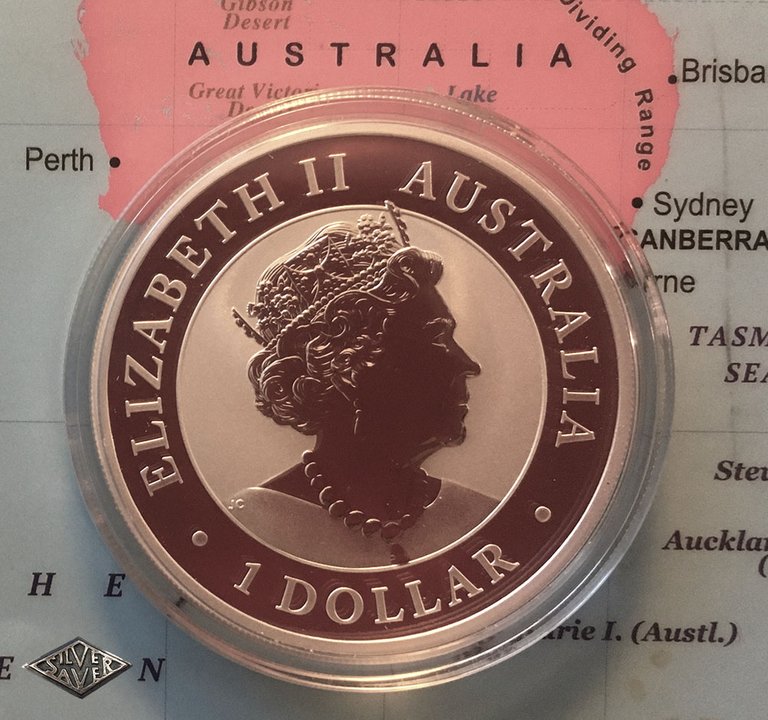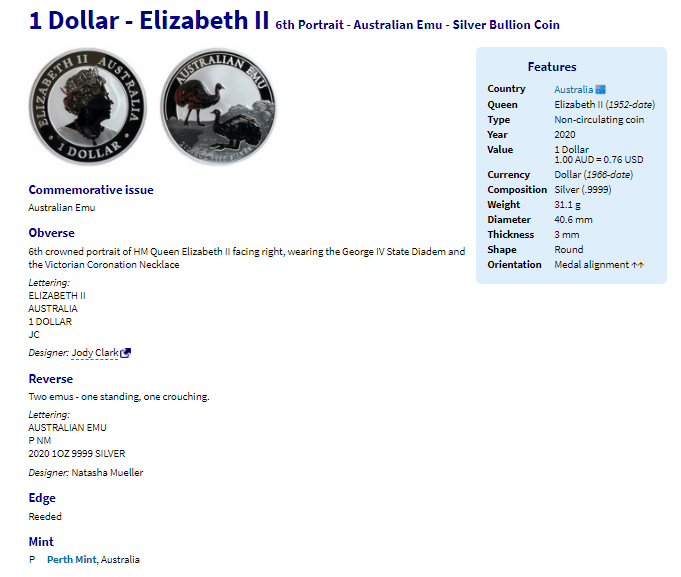 Source:
Numista
The Australian Silver Emu coins join the list of annual issue silver bullion coins from the Perth Mint. It features a new design each year. The Silver Emu follows in the footsteps of coin programs like the Swans.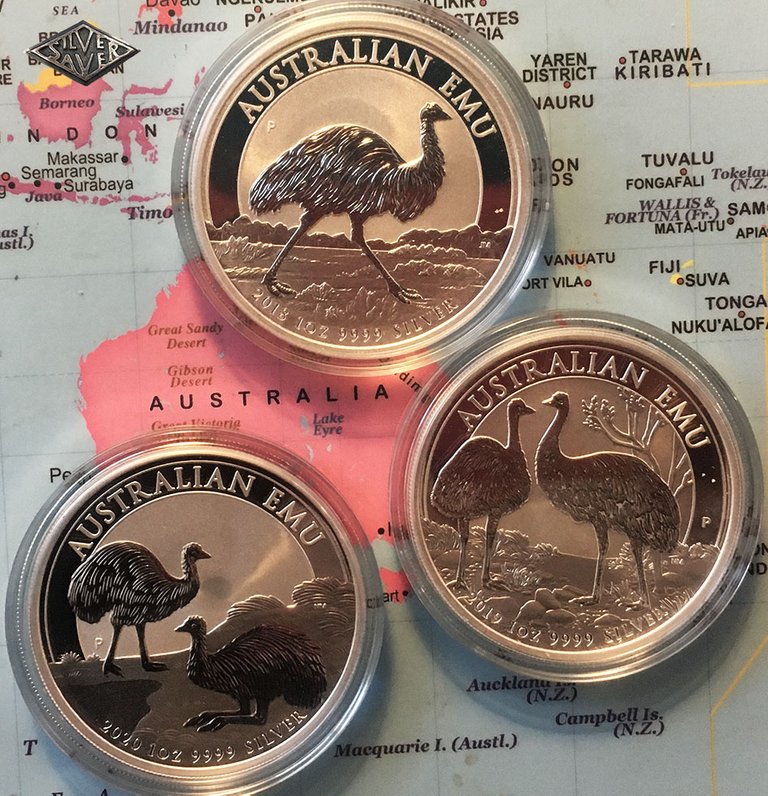 The Australian Emu is a large flightless bird that can trot great distances. Although emus have feathers, they cannot fly because their wings are too small. Emus are found throughout Australia in almost all habitat types and they feed mainly on grass flowers, seeds, and insects. The emu is the second-largest living bird by height, after the Ostrich.
* * * * * * * * * *
Diversify
High premium coins can appreciate over the years, unlike bullion coins.
I bought a 2020 Panda, 2020 Kookaburra, 2020 Elephant, 2020 Koala, 2020 Emu, and 2020 Swan which may appreciate to $80 -100 - $200 in ten years. High premium coins have the ability to protect my stack from the future spot price. If the spot price is low, my stack will still appreciate in value because these coins have the potential of appreciation.
That is why it is important to diversify!
I definitely stack a lot of ounces of American Silver Eagles and US Constitutional silver to build my core stack, lowering my dollar per cost average. I also have Pandas, Kookaburras, Swans, and such, which are appreciating over the years driving collector value because then my stack is appreciating, and it is a quick way to make money.
I am not a financial adviser. This article is not meant to be financial advice. My articles on precious metals share my personal opinion, experiences, and general information on precious metals.





All photos, gif and videos were taken by me using my iPhone6 unless specified otherwise.





Make it an awesome day!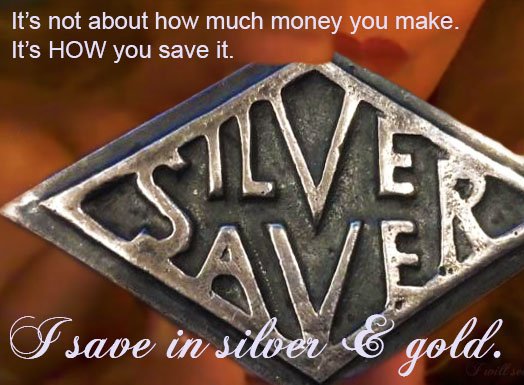 Thank you for stopping by to view this article. I post an article daily, and I hope to see you again soon!
Hugs and Kisses 🥰🌺🤙!!!!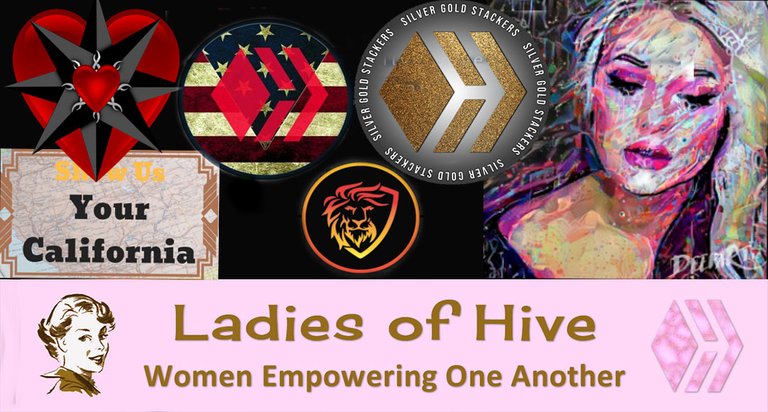 Would you like to support The Ladies of Hive Community?
Consider giving a delegation!
25 HP - 50 HP - 100 HP - 150 HP - 200 HP - 500 HP - 1000 HP - 5000 HP
---

Project Designer: @arcange