Hello everyone,
I am a brazilian guy, 36 years old and passionate about video games and card games also a crypto enthusiast.
So let me tell you my history...
Since my childhoood I've spent most of my free time playing video games, my first console was an Atari 2600 with only one game cartridge, Enduro.
It was a gift from my grandmother and I still have the console, the cartridge, box, only the instructions manual was lost.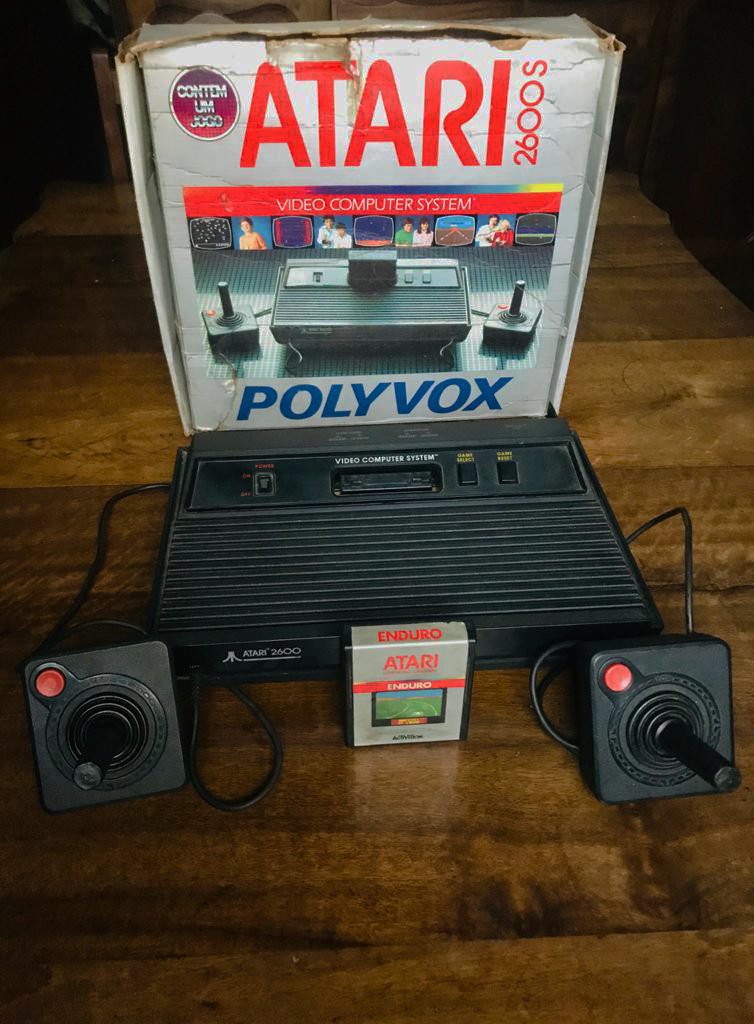 And I also still have!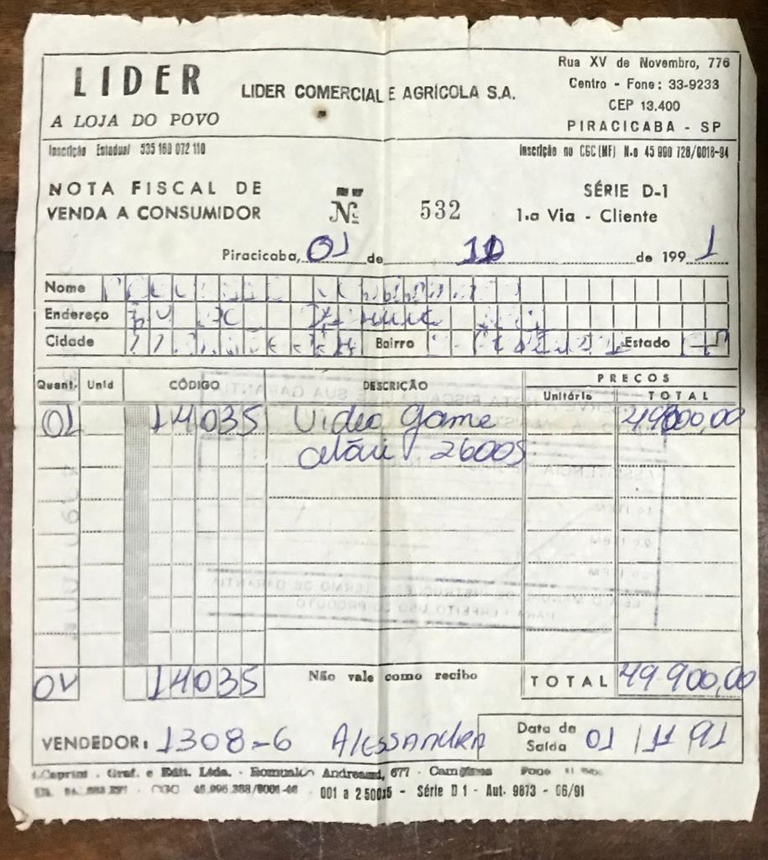 I'm from a time when we only had one television so sometimes it was necessary to wait my grandparents stop watching, then I could play while listening things like "this video game will damage the television" , " dont sit so close to the tv", but it was an amazing time!
Sometimes my grandparents played with me, I remember my grandparent being angry for not being abble to shoot me in the game Outlaw.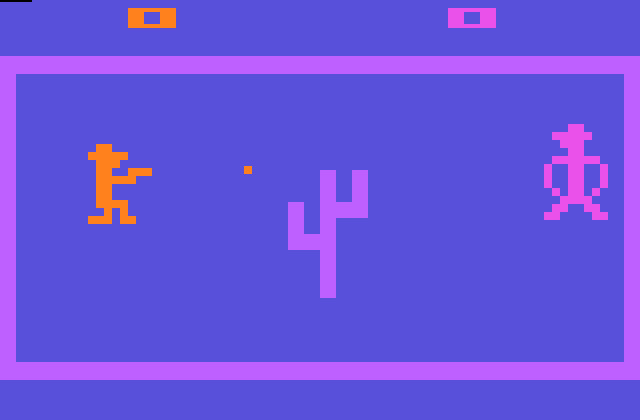 After the Atari 2600 another gift few years later and again from my grandmother, my second console was a Mega Drive III also kwon as Sega Genesis in North America, this time the console came with another classic game, Sonic the Hedgehog 2. I played so many games and I've amazing memories like my notebook with all my notes, for instance: passwords, special movements, cheat codes and a list of all games that I've played and like with the Atari I still have the console, cartridge and box as we can see in the photo below.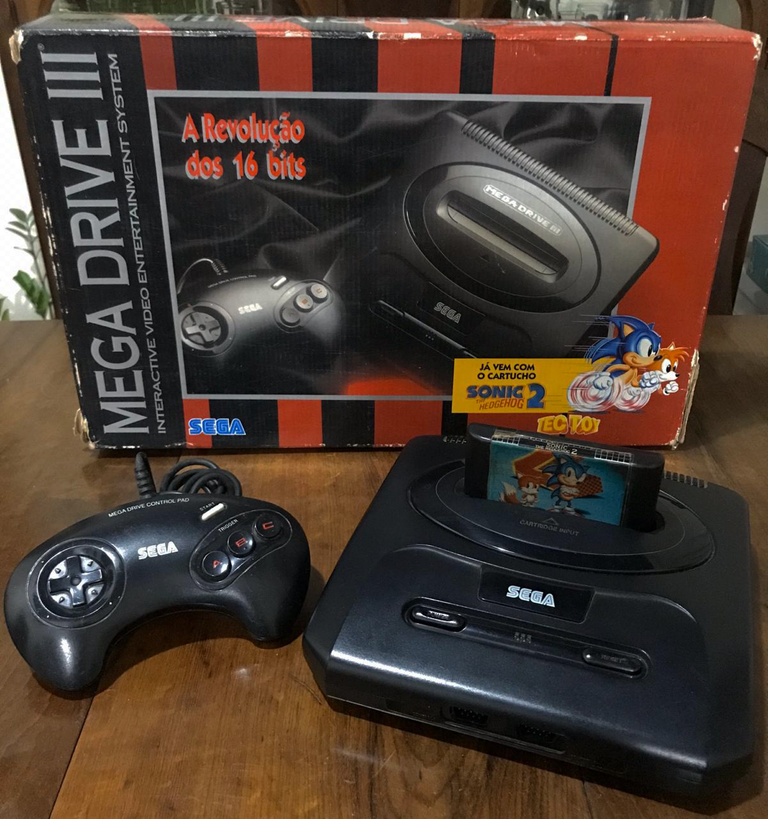 This incredible experience with my Mega Drive turn it in my favorite console! At that time a dream was also born, the dream of being a video game collector. At that time it was just a dream, as our financial condition did not allow it.
Then later in October 1998 , a friend of mine introduced me to the first card game, Magic the Gathering, it was love at first sight! I started playing, collecting and trading, some years later I've even organized some tournaments.
I started buying cards and never stopped, I believe that today I accumulate about 300k cards, some complete sets, some of the rarest cards. And from that moment on, card games became my favorite game type for being games that require a lot of thinking and because we never play the same game twice, thanks to the countless strategies we can create.
And then many years after that video game era while searching for some ways to earn money online I "discovered" the Bitcoin, it was in 2013. From that discovery until today I've some nice experiences with cryptos, from being a small trader to some great oportunities.
But unfortunately I had a big loss last year, I lost almost all my money in a exit scam, I went through very difficult and hard months, I didn't know what to do. However this sad part is not necessary, after all we cannot give up in the face of difficulties! :)
And as passionate about games I started searching for a new way to earn money working from home, and why not while playing? Then during my searchs, what an amazing surprise (again because I didn't even remember anymore
that In 2015 I've tried Spells of Genesis), blockchain games!!
So I installed Gods Unchained, well... its a nice game, a combination of Magic the Gathering and Hearthstone (that I also played and even started a channel on YouTube) but when I tried to forge some cards and It was not possible (due to high transacion fees on ETH) I got disappointed and started searching again.
And finally I found a card game in which is possible to earn cryptos while playing, this game is SPLINTERLANDS. And what do I have to say about this game? It's amazing! Not only because it allows you to have cards that are also digital assets but mainly for its incredible community that is extremely friendly, receptive and supportive!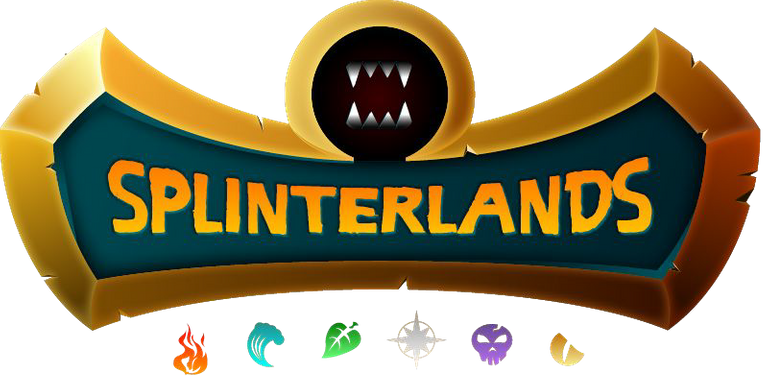 Let' play together! Click on the link below!