Hello everyone
I'm working on a project I'd like to add to the Splinterlands community.
What is the Blind ability used for? Which cards have it and what level?

How many loot chests will I get from the daily quest today?

What are the requirements to enter the Diamanond league?

What are the statistics of Almo Cambio?
These are the questions I would like a reference guide to answer

The site will soon be online in a beta version and, for now, incomplete.
I would love if you could help me fill it with the missing infos
or provide feedback on what to change or add.
Hoping this idea of mine will be useful both for old and newbie players
Let me know what you think
---
some previews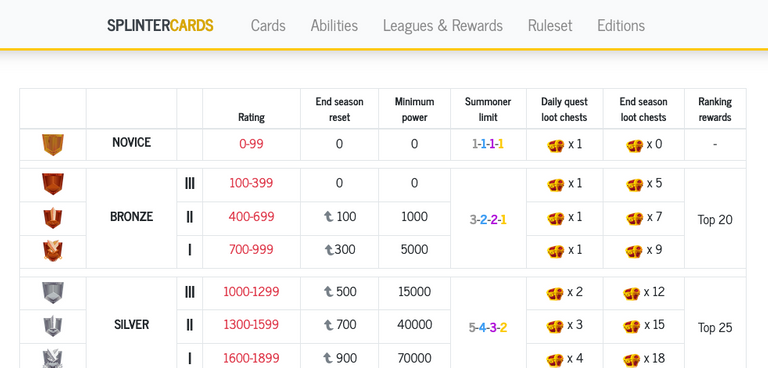 ---
---
---
---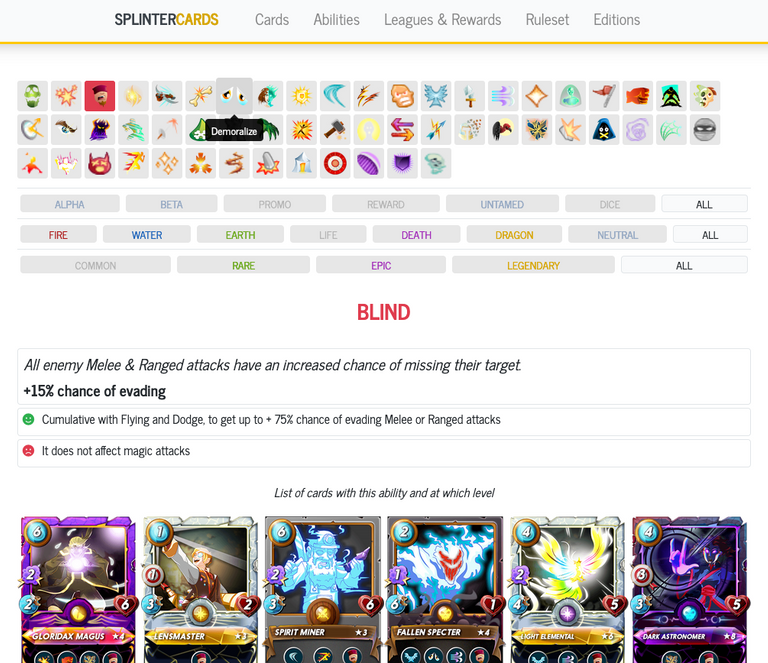 ---
---
---
---