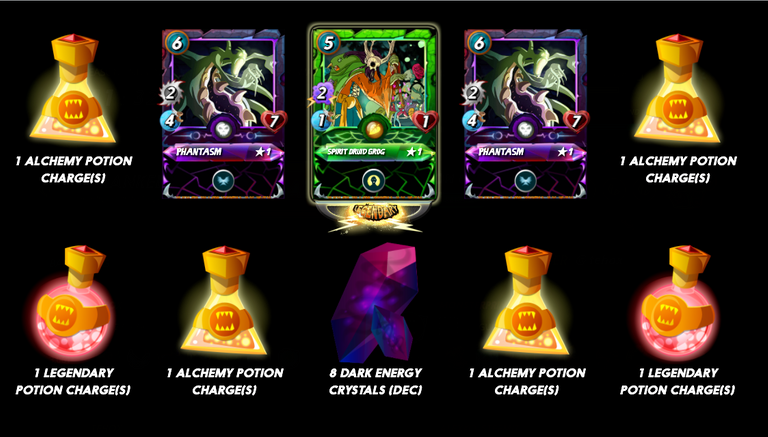 I really like symmetry, I find it romantic and elegant.
And perhaps that's why they have been rewarded today by symmetry.
I completed, like every morning, the Splinterlands daily quest, since yesterday I have been in the Diamond League and therefore I had 10 loot chests.
And when I opened ... the symmetry!
A bit of Dark Energy Crystal at the bottom center, on the sides two wings of legendary and alchemical potions, at the top center two common cards that act as guardians to Spirit Druid Grog, the legendary who ... as you know ... love symmetry!