Tomorrow We Boost: Splinterlands NewBoost v.2

Update
We're done. Tonight's big prize goes to @pnixtech . I don't know what you did to rig the wheel of names but you might be the luckiest person I have ever known. We'll let you know what your payout is tomorrow.
All 14 players we boosted below will get this cards.
@pnixtech - SENT
@qcstarlord25 - SENT
@chewbaccalaka - WHAT IS YOUR SPLINTERLANDS USERNAME?
@giemo - SENT
@ayaanshah10 - SENT
@godz - SENT
@ionize-salt - SENT
@holyschnitzl - SENT
@m3ss - SENT
@sn0wy3003 - SENT
@mrtopher - SENT
@honeymushybaby - SENT
@funferall - SENT
@doja - SENT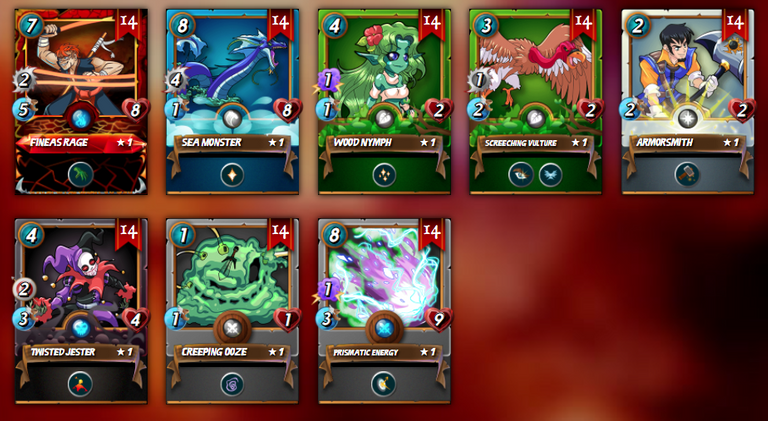 All the contributors to last months new boost will get NFTs in this order...
We also had some totally random wheel of names giveaways...
@pnixtech wins 2 untamed booster packs (Which I opened with Potions) - SENT
@m3ss Gets a gold ram from @higming - SENT?
@chewbaccalaka Gets a silvershiled from @higming - SENT?
@blastedzeus gets a sea monster from @unitqm - DONE
@ionize-salt gets a Ancient Lich - SENT
@qcstarlord25 gets a Bila the Radiant - SENT
@sn0wy3003 gets a totem from @unitqm - SENT
Someone got an orb NFT??? from @unitqm - SENT
Replay
---
ORIGINAL POST BELOW...
Welcome to Splinterlands
I'd like to formally welcome the following players to the awesome blockchain game that is Splinterlands.
@pnixtech
@qcstarlord25
@chewbaccalaka
@giemo
@ayaanshah10
@godz
@ionize-salt
@holyschnitzl
@m3ss
@sn0wy3003
@mrtopher
@honeymushybaby
@funferall
@doja
Congratulations, you are about to win some free stuff. Checkback here tomorrow for a link to the livestream and watch as I put together a welcome package of cards, boosters and DEC for you to enjoy. To claim your prizes you'll need to reach out to me either in the comments below or directly in Discord or Telegram. I am @unitqm. If you are a new player and want to get into next months event drop your name in the comments below with the hashtag #newboost and introduce yourself.
We've currently got about 13K DEC in prizes but I expect that to double as the real boosting gets underway tomorrow.
Boosters Assemble
We've already got some contributions hitting the official @newboost account.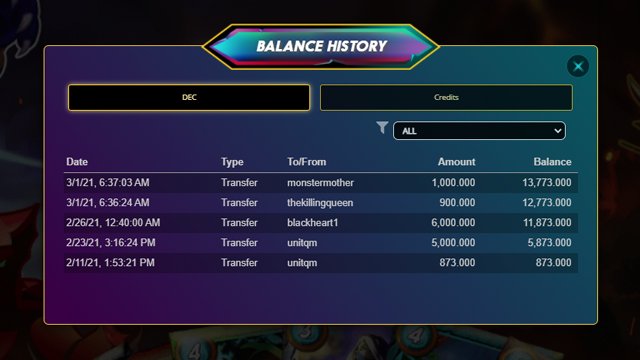 If you would like to participate as a booster for tomorrows event just play for an hour and send your DEC over to @newboost. It's that easy. By sending over your contribution you are automatically entered in the WAX NFT giveaway. Check out the NFT from last months event. Mint #1 is even backed by WAX. We will be giving all these NFTs away in the livestream tomorrow night. You don't need to be watching to win. But all who watch will win.
Watch the Livestream
I know that Splinterlands is global so my apologies to those who can't attend the livestream. I'll post the video on my YouTube Channel afterwards.
The live event where we pick winners for all our wonderful prizes will be on March 2nd at 9pm CST.
You can watch right here or keep an eye out for a direct link in discord.
We're Making a Wiki
Did you know that there is a team of people all working together to make a wiki for Splinterlands?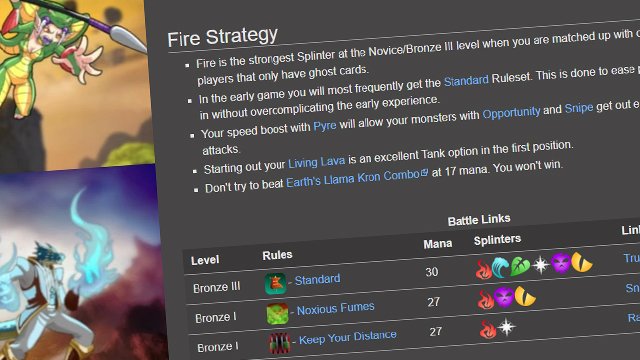 It's going to be a great resource for new players and veterans alike. 5% of all New Boost contributions will go toward funding the wiki. We are using the wiki funds to pay contributors DEC for their content, images, editing, strategies and more. If you would like to contribute to the wiki or give funds directly please contact our treasurer @blackheart1. Phase 1 is almost complete, we've almost built a page for every monster & summoner card. Phase 2 will include more FAQs, strategy, land expansion details & marketplace best practices for buying, selling and renting.
Big shoutout to our team of dedicated individuals who are actively making our community a better place for newer players.
@godfather.ftw
@godz
@giemo
@sn0wy3003
@cornavirus
@OtherPeopleWhoIForgot
Another big shoutout to @blackheart1 for being the heart and soul of the wiki project. He keeps everything on track.
Lastly, thank you to all who have already given so much. You know who you are and I will make a fancy NFT for you too when I have a moment to breath.
Let's Party
That should cover all the details for tomorrow. If you have any questions at all feel free to reach out or just say hey in the comments to this post. I'll keep track of all the incoming donations in this post.
Good luck to all you Newbs and Boosters. Thank you all for making this such an amazing community.
---
---