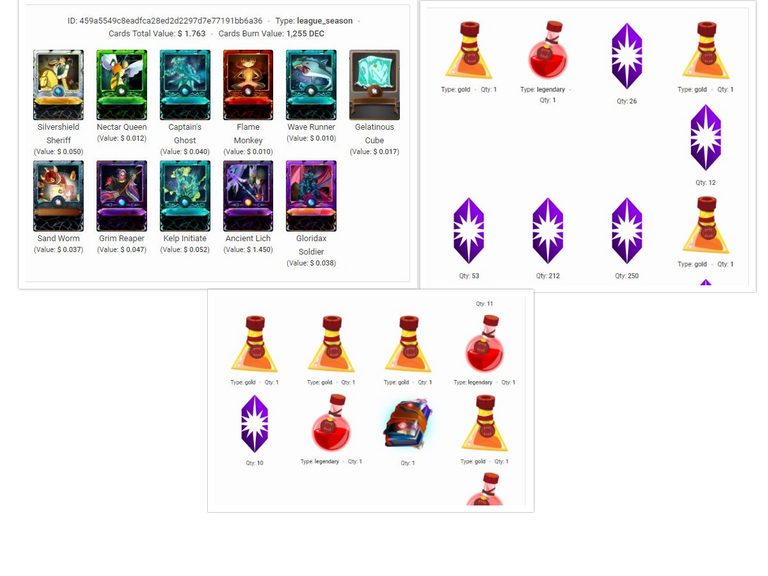 Another season came to an end today and I was in the gold league after a long while just to feel how the competition always feel like, have always been in the sliver league for 2 - 3 consecutive seasons and it was really fun and annoying too especially when lower rank player defeat me and i had to lose 30+ rating while gaining back 3+ rating if i win a battle.
Moving to Gold league was really looking promising especially the dec rewarding part when ever you win a battle, it was really ok and wining some few battles can give you close to a dollar in a couple of hours as long as you still have some capture rate but one thing about Gold league is that you need to be strategic and have a good strong card to win, i really tried this season and ended in 73rd position but the seasonal reward was dope.
Been a while I actually receive a legendary card as reward and I got one today (Ancient Lich) but would have been more happy if it was a gold legendary one, I would have been jumping up and down the whole house. Among the reward, i saw an untamed booster pack, and I was thinking if I should just sell it on hive engine because all the one I had was full of shitty cards after opening them but something told me to open it since it is just a pack and there is no harm in opening it, if it contain shitty cards as usually, I will just merge them. I opened the untamed pack and guess what I saw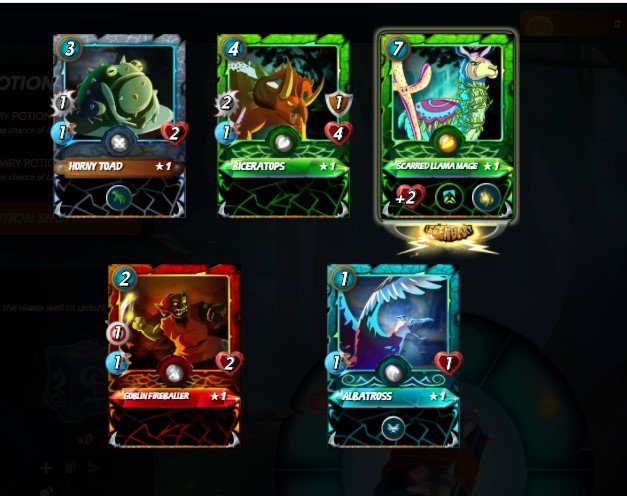 A legendary summoner (Scarred Llama Mage), I still remembered I missed out when this particular cards was giving to some splinterland members who were lucky enough. it currently worth 19.9$ which is really a great deal here in my country. one reason why splinterlands will always serve as a good investment, you will surely be receiving some rewards on a long run. have you join splinterland or you are still waiting for a miracle to happen.
Join us on splinterland, it is not too late