New Card Building Quickly
What can I say when splinterland prices mooned it got me even more motivated than ever. I know you should always invest BEFORE the hype and rally but for some reason we all fall victim to it. That being said even been battling it out as much as possible and staking everything I can.
Today I landed one new card.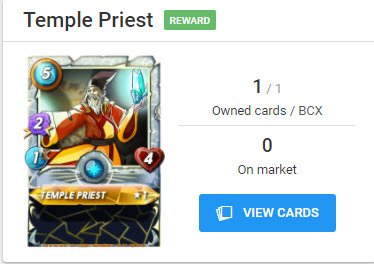 Ended up being a rare card and one I never had before. Only issue with that is it's going to be level 1 and I feel like if I want to start ranking better I need to combine cards in order to make that happen. None the less I'm happy with the rare! It's $ value right now is $0.65
Air drop today was a little over 2 SPS but the DEC rewards seem to really have gone down. Next task is most likely to start saving up and buy in heavy when the new card decks release September.
---
---