The emptiest seasonal reward collected today.... sigh...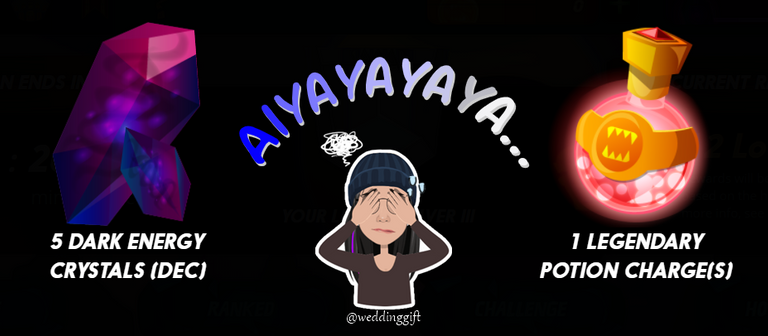 Sigh... this is kind of depressing...
When I missed several days from battling and returned realising that I missed getting into at least the Gold league....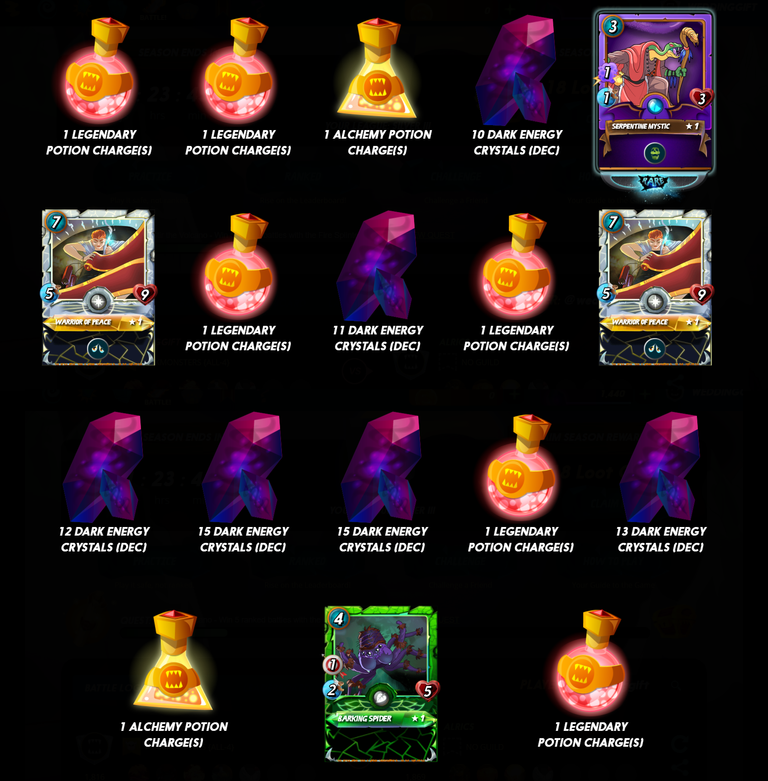 I feel like crying seeing non-usable potions... the consolation part is that at least I got the Barking Spider and Serpentine Mystic, even though I have no idea how to use the Warrior of Peace just yet....
The DEC is useful, but not enough to get another summoner for leveling up, but I guess I need to really gear up and fight further till I get the DEC I really need.
---
---