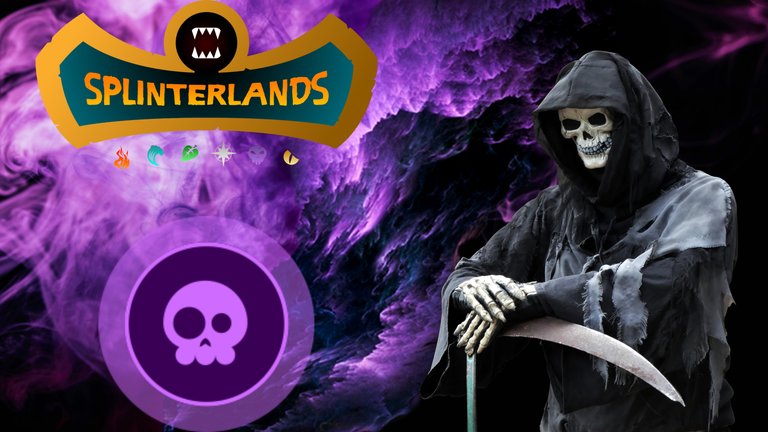 Hello Splinterlands lovers, today I want to share the power of my favorite team of monsters, death.
I love a lot of those cards because of their design and the big power that have on the battlefield.
The card of this week is the terrifying Grim Reaper, a range attack card with incredible abilities.
This card is a combination of doom against the enemy, the great affliction ready to unheal also depress that gives double attack to not attacks cards and piercing, that enables to attacks more even is monsters have shield.
Death on the Battlefield
The first and one of my favorites summoners, Contessa L`ament with that range attack monsters' reduction.
First bought my favorite and one of the greatest cars of the game Dark Ha'on.
In a second row the greatest and the back attacker, the skeleton assassin.
Then some little creepy creatures, maggots.
At the fourth row, phantom soldiers with this powerful magic attack.
In the fifth row with little leech ability the vampire also is able to fly.
At last part Green reaper ready to attack.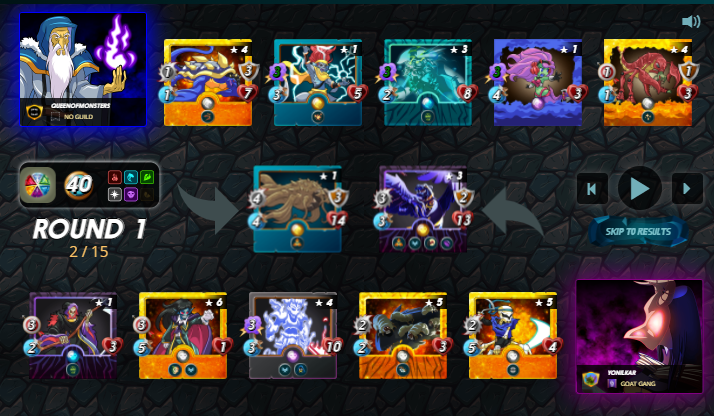 DEath Battle ID
At the first round the first attack was made by the vampire of course he's a fast car that also able to fly.
I appreciate the power of these cards because there are able to bring a lot difficult to the enemy.
Then the second monster was of course a skeleton houses able to attack the cracking because that card was using taunt ability.
In an easy point we were able to defeat the cracking easily because this car is hard to defeat.
But also a little problem came spineback turtle was there with ruler of the seas that in a point it's a little hard to defeat
All I know that in the back thing that was made by phantom soldier the vampire and green reaper were able to take nine points while they were attacking, so it gave me more advantage on the battlefield because my monsters were attacking better.
A great point about is that their home is a car that can resist a lot of magic and also discovered ability is able to give health to discard so in a point this is a great defense against Magic monsters.
No monsters of my team died in this battle because all working together were so useful.
The best about playing with a death team is that you can make a great team based on what you know about them.

Grim Reaper is a great card, but I need to level it up I used to have one gold version of this card, but I sold it because I needed much to level up my summoners cards.
Support me on Brave Browser:
https://brave.com/yon705
Splinterlands. Collect, trade, battle.
https://splinterlands.com?ref=yonilkar
Join LBRY a no censored video platform :
https://lbry.tv/$/invite/14FGMZCeJkLqwBpTAagQ5b4wcPCXhiLC
https://twitter.com/Yonilkar777