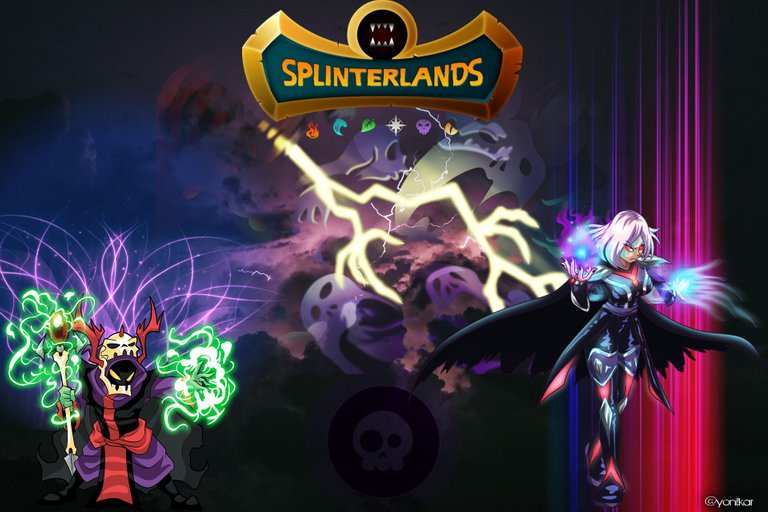 Hello my dear players and card lovers, today I am sharing a mysterious battle that occurred at some place in Mortis, this battle sows a proof of death element and sometimes powerful monsters can become into weak monsters easily.
This is a death vs death battle so the battlefield is ready to be summoned by death, I selected the little tiny but incredible Zintar Mortalis, this time an alpha edition card.
Enemies team decide to use the brand new legendary untamed summoner Mimosa Nightshade, with this incredible debuff against her enemy team.
This battle was an odd ones out with 38 mana cap, so a lot of mana is cool but just a some cards, the first one card that I wanted to use was Lord Arianthus because is a good one against Mimosa power, at second row horny toad, yes a little poison helper for Lord Arianthus.
Keeping with neutral powerful monsters, sand worm a sneak attack monster with the company of Soulstorm, the interesting card of the week and finally grenadier and skeleton assassin to help sand worm.
Enemy team selected a nice group of death cards, Undead Rexx a big melee attack tank with haunted spirit, the only death card that can heal itself them Skelteon Assasin but is not a gold card like mine hahaha, at fourth row highland archer with haunted spider and at last row a powerful card, War Chaang.
VS
To Death-battlefield
This battle is fantastic because it is in the same zone, death monster against death monsters also neutral monsters, it is cool that situation

Melee attack debuff made by Zintar Mortalis makes that all melee enemy monster reduces a lot its attacks but also Mimosa made the same but to all my range attack monsters, this change all the game.
Soulstorm made the first attack to undead rexx and gives me advantage, I always try to use monsters with a lot of speed because in one move can destroy any card.
Lord ariantus just standing and waiting can apply a lot of damage because other monsters are fighting with him, that is the case of horny toad, a little attack and them poison to first row monster, reach and poison is a tremendous combination but with Lord arianthus as m
tanks can be insane.
San worm and skeleton assassin are capable to destroy any card together but mine still have not poison but is fast and able to use 2 melee attack, by now. The last row enemy monster was War Chaang and at first attack retaliate ability came, but because Zintar Mortalis debuff just one health took.
Grenaider is still a new card but has oppress ability and I thought a no attack monster was around but this time that was not the case, instead of that I use it like a normal archer but it helped into my battle.
This battle works like an analysis of how to battle, big powerful monsters could easily defeat in front of a tiny one, poison by haunted spider causes Lord Arianthus death and also poison by horny toad causes the defeat of undead rexx.

Big mana battle does not,mean hat we have to use monsters with a lot of mana, there are a few monsters with low mana that can change the game of the battlefield, many of them are very stronger at max level.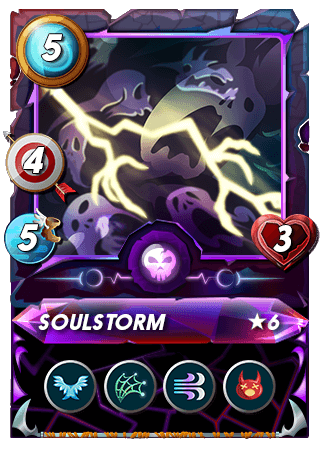 The card of the week is a powerful one, I think is the only card that can fly and has snare that is not a dragon card, also headwinds and stun, that is just beautiful.
See you on the battlefield.

Support me on Brave Browser:
https://brave.com/yon705
Splinterlands. Collect, trade, battle.
https://splinterlands.com?ref=yonilkar
Join LBRY a no censored video platform :
https://lbry.tv/$/invite/14FGMZCeJkLqwBpTAagQ5b4wcPCXhiLC
https://twitter.com/Yonilkar777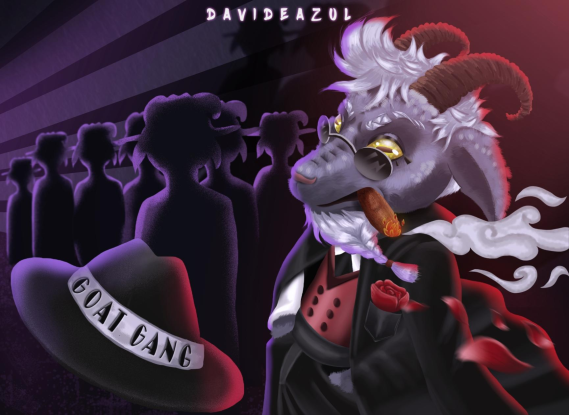 Join GoatGang