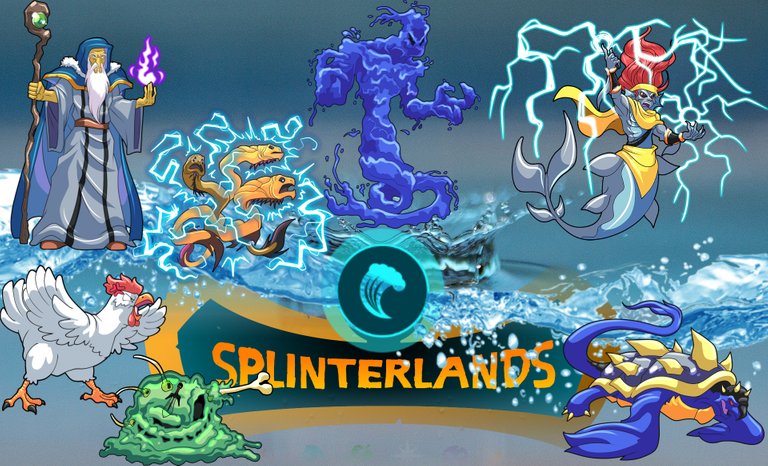 Hello everyone today is water splinters day.
Water element is one of my favorites on my sprinterlands team, this battle shows the great work that this thing has on the battlefield.
I first row I decide to put the thorns of spineback turtle them at second row electric eels for design is unable to use blast ability.
Keeping row and row furious chicken standing right there while at 4th row the Ruler of the seas ready to destroy everything on his path.
At 5th row water elemental at level 3 ready to attack and the last row creeping ooze adding that less speed debuff to the enemy.

Battle ID
The first move was made by electric eels under powerful metal attack at the second row.
The second move was made by of course the ruler of the seas and his powerful for magic to attack them a blast came.
This move made by two water monsters gave me a lot of that advantage against the enemy tank, so it gave me a lot of advantage at the first round.
But nothing is perfect then the enemies wood nymph with healing ability applied her power on my tank attached my little spineback turtle but eat resisted a little applying Torrance and then an attack reducing nectar queen's health.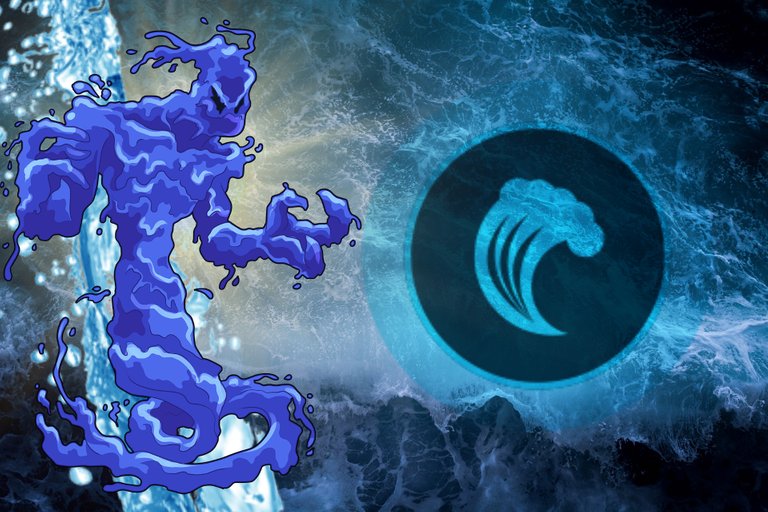 But a move that I really enjoyed was made by water elemental because in one shot it reduced to one health point nectar Queen and then electric eels destroyed that card.
With four cards left the enemy was just right there waiting to die and suddenly the Ruler of the seas with his blast and his awesome magic power destroyed goblin thief and then Earth elemental.
The enemy had a little wall of health because there was just three cards but two of them were able to heal one itself on the other to the first row card.
But electric eels with the powerful water elemental we're able to reduce that little health wall and then ruler of the seas with that magic power was able to give me a lot of advantage and then in one shot with water elemental destroyed wood nymph and a blast move electric eels kill or maybe eat it enemies furious chicken.
For me water element is one of those elements that can combine magic and metal attack they can work together mostly of the time and gave a lot of advantage on the battlefield all we need to know is that we can combine to make a victory.
Support me on Brave Browser:
https://brave.com/yon705
Splinterlands. Collect, trade, battle.
https://splinterlands.com?ref=yonilkar
Join LBRY a no censored video platform :
https://lbry.tv/$/invite/14FGMZCeJkLqwBpTAagQ5b4wcPCXhiLC
https://twitter.com/Yonilkar777