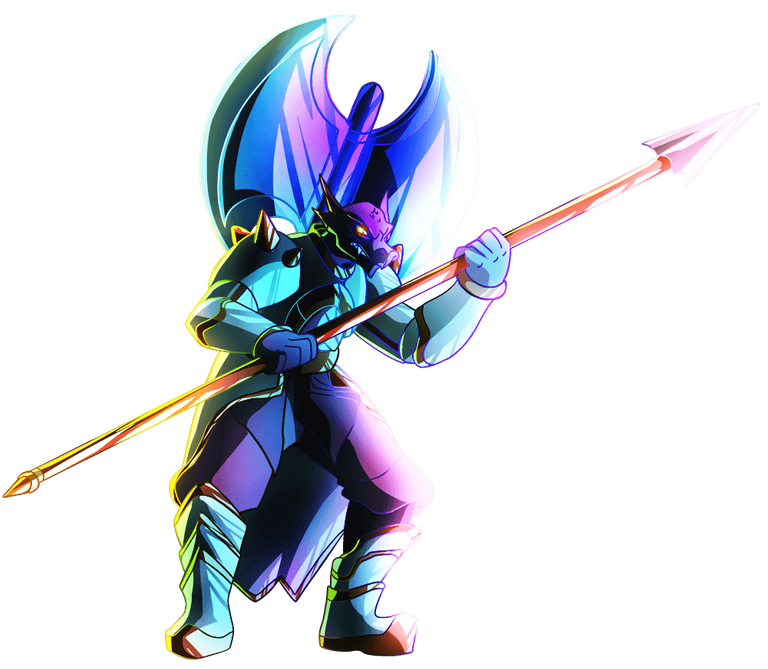 GLORIDAX GUARDIAN
i bought this card few days ago. so it has many abilities.when i purchased it , from that time i am using it in almost every battle, if i have it in my card line, because every battle rule is different rule to use card and position. now i have hope that end of this season ,i will try to get good rank position in end of this running season. it is really hard to achieve highest rank without good cards. if you have good cards but you do not use them in best way , position, in time, you can not get good rank, so for every time, we need to understand rules of battles, so i am thinking , i am new, and i am trying to understand every rules of battles, because in every rules, cards get ability to fight with opponent and so it is very much important to under rules of battles,.
so this card is very much helpful to get high rank. i am happy after purchasing this card.
The Guardians are chosen from the largest and most ruthless of the Gloridax Armed Forces. They are the keepers of the most dangerous criminals in the Splinterlands. The massive axes and swords of the Gloridax Guardians are mostly designed to intimidate their prisoners into quiet submission.source of image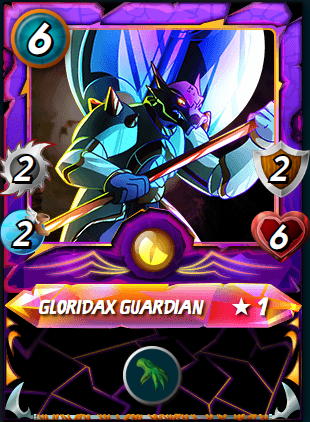 so if we look at its level, we can see that in every level abilities of its increasing, so level 4 is top rank of the card so i have great wish to improve the level of my card , hope soon i will do it. but i am saving money for purchasing more cards, here i am also observing that if you have good level cards, then you can achieve good rank with your skill of understand the battles rules, so here i will again repeat that having good cards is not victory , real victory come when you have information , how to use card in what place, and in what rules, which card is best to place in battle so. so my main focus is to place cards according to rules of battle.

My Today live Quest Reward
---
Edition Cards Reward

Today i have been rewarded two editions cards rewards , now i am unlock them.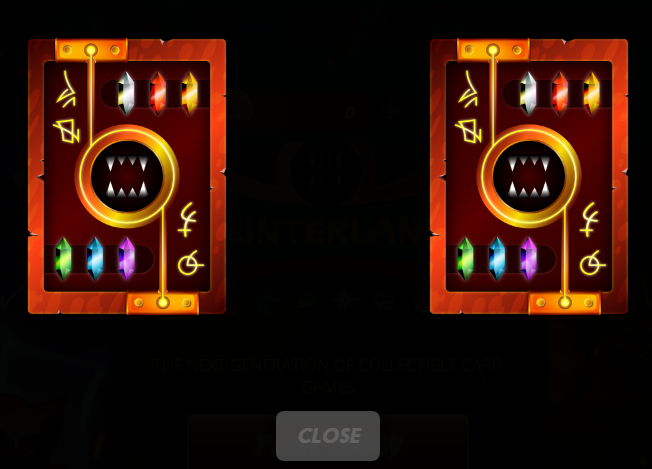 ---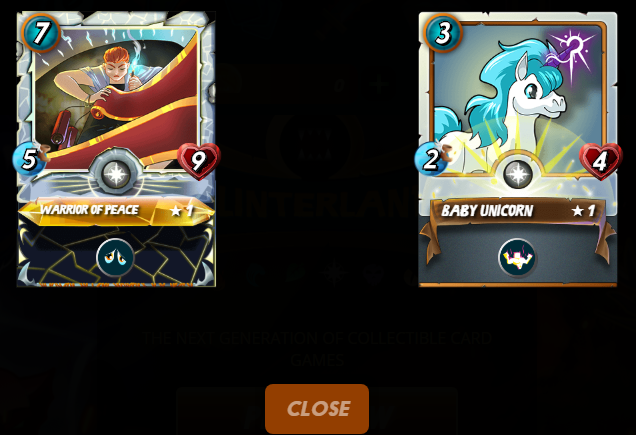 now my rank is diamond III, it is my highest achievement this time, hope i will keep continue it. thank you very much and if you do not know about splinterlands battles game, then join it and play it and it is one of the best profit able blockchain. it is very much easy , community and team is very helpful and supported in every stage.



If you haven't joined #Splinterlands yet, come, sign up

---
I'm member of splinterlands blockchain community and it is my splinterlands content, text and posted on Hive blockchain by @yousafharoonkhan
March 30,2020 on Monday.
Dear friends if you like Original photography or text,life stories and nature,birds,animals,flowers ,traveling photography,wildlife then follow me, i love to write original work text, daily photography. follow me always to see new photos and fact of life.in all this your appreciation is my strength and that will encourage me to write more about life.
---
Subcribe my other social profile
My Hive profile
My Dtube channel
My Youtube channel
My Twitter profile
---