This season I reached Champion 3 and so that meant 80 reward chests. Here's what I got, including the totals thanks to @peakmonsters.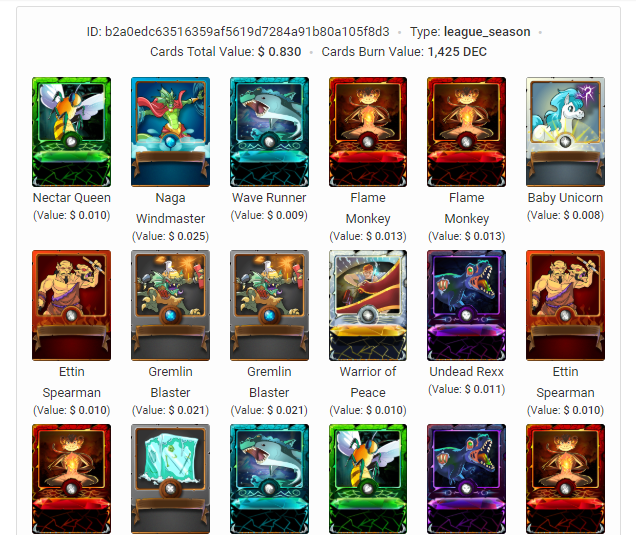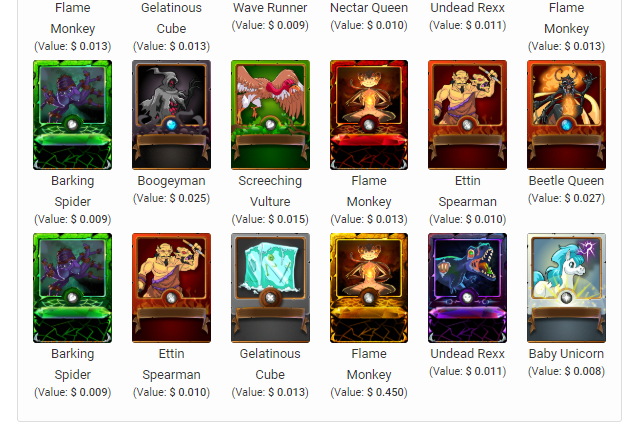 The above, and over 1000 DEC isn't to bad considering I used no potions (I think).
I know some folks aren't too happy with the games current status, but it's still ticking along and hopefully will pick up in due course.
Cheers
Asher