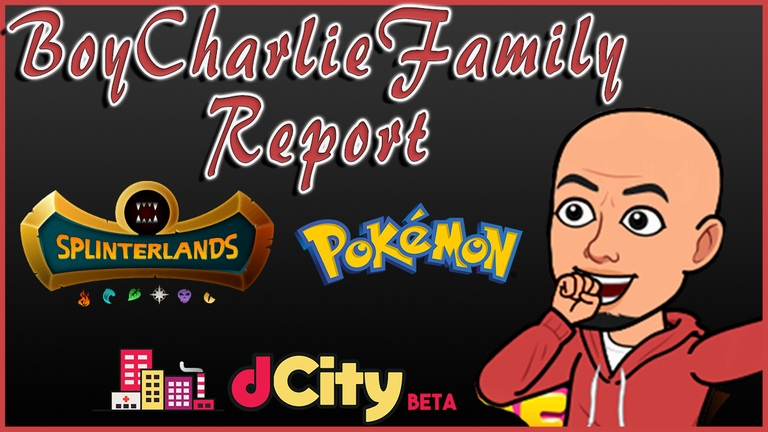 The @BoyCharlieFamily Report aims to provide information on content and support fellow creators through manual curation that builds up the community's access to available tokens(including LEO, DEC, and SIM). We will do many things with the earned tokens for @boycharliefamily, @boycharlieplays, and other associated accounts to ensure that the business grows. This plan is including staking on specific creative platforms, getting involved with the growing Dapps and Hive Games, and affecting the growth of worthwhile projects on the blockchain through direct actions on fellow Hive accounts. The language of the funds and the structuring of the community is in constant development by @boycharlieplays. Thus these reports serve to list the growth of the developing cities and the plans they wish to put forth to affect the game at large.
---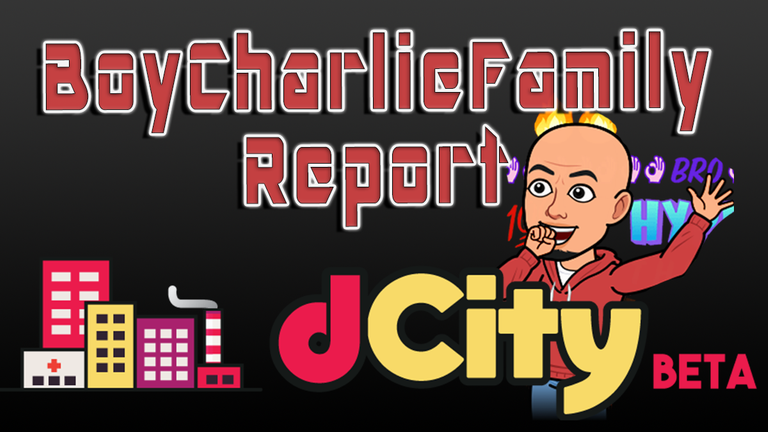 DCity Players and Investors can follow this report to receive information on any significant moves by one of the growing political party accounts moving up the Top 300 Ranking. With DCity, @boycharlieplays and @zapphead act as mayor characters that report on Hive and support the @boycharliefamily council by providing information to the public about the council actions. The commission aims to use the produced SIM and Supply of DCity Cards to make worthwhile legislation and funders of the players game.@boycharliefamily city political report contests have been on the table for a long time. As @boycharliefamily city treats the holding account for funds claimed by (currently) self-made accounts by @boycharlieplays, the pot increases our ability to reward the community for their efforts to build up the game.
@boycharliefamily accounts provide information in their blogs that include decisions that lead to a ground layer of funding for the development of the hive creator community under @onestrong. Through ongoing creative projects and interactions/support from the Hive community, the @boycharliefamily will be showcasing the power of the blockchain to local creators in Massachusetts.
---

Oh, has the town changed! Future residents and stakeholders within DCity will be happy to know that Mayor @boycharlieplays has created new plans for the "Rebirth of our Main Street." Our city has installed two public restrooms for when citizens are out and about, and other populace wishes to come over. You will find it's nice here in @boycharlieplays city; we take our time to walk around the mountains and plan on expanding the businesses and citizens. Finding beauty in the land and what it offers for the future is not a simple task. We plan on petitioning for a loan from the @boycharliefamily account that will bring more business to the world. For now, @zapphead and I have also been doubling our investment from the family fund in @boycharliefamily city provides of the @boycharliefamcollective's efforts, we will be able to build our new ideas and prosper.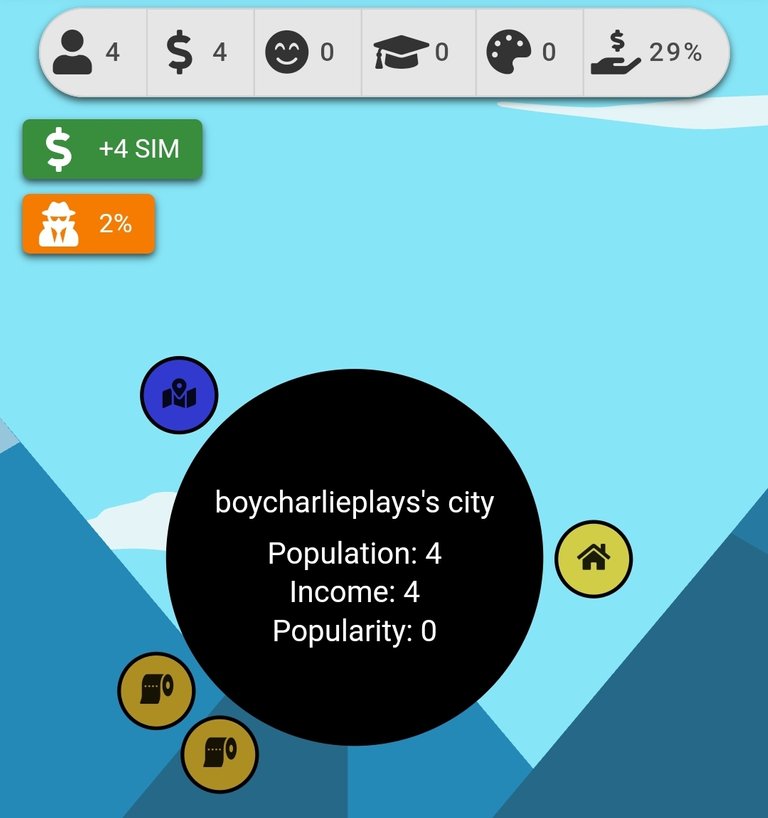 boycharlieplays' City
Note: This does not include events
Unique Cards: 3
Population: 4
Income: 4
Popularity: -2
Unemployment: 0
Social Support: 0 :white_check_mark:
Education: 0 (0%)
Creativity: 0 (0.0%)
Training Chance: 0%
Approximate City Value: 925 SIM (30-day avg)
​
Citizens
First Edition
🏠 Basic Home: 1
​
Second Edition
🚻 Public Restrooms: 2
​
Control
Education
Automation
Utility
---

boycharliefamily's City
Note: This does not include events
Unique Cards: 44
Population: 2072
Income: 1275
Popularity: 1132
Unemployment: 11
Social Support: 2 :exclamation:
Education: 54 (1%)
Creativity: 40 (0.5%)
Training Chance: 81.4%
Approximate City Value: 255,375 SIM (30-day avg)
​
Citizens
👨‍🎨 Artist: 17
👨‍🔬 Scientist: 1
👨‍🔬👩‍🔬 Scientists: 3
👨‍🏭 Worker: 90
👩‍🏭👩‍🏭 Workers: 17
👷 Hard Worker: 1
🤑 Addicted Gambler: 1
⛺️ Homeless: 38
🤝 Immigrants: 4
First Edition
🏠 Basic Home: 81
🏡 Luxury Home: 41
🏘 Apartment: 8
🍴 Restaurant: 4
🎞 Cinema: 1
🤡 Circus: 3
🏭 Factory: 5
🛍 Shopping Mall: 11
💪 Gym: 26
🏦 Bank: 9
🌲 Weed Dispensary: 9
🐯 Zoo: 3
🗑 Garbage Dump: 2
👮 Police Station: 14
🐝 Hive Sign: 1
🛩 Airport: 2
​
Second Edition
🏞 Park: 6
👨‍🌾 Farm: 10
🏨 Hotel: 2
🎐 Wind Turbine: 9
☢️ Nuclear Plant: 3
🎲 Casino: 3
🚻 Public Restrooms: 5
🌳 Forest: 5
🎄 WEED Farm: 10
📘 Research Center: 1
🏫 School: 5
📚 University: 1
🎨 Art Gallery: 1
📺 Ad Agency: 2
💃 Night Club: 1
👨‍💼 Job Center: 27
💼 Law Firm: 1
​
Control
🛠 RoboCop: 1
Education
Automation
Utility
Local Government Action

@boycharlieplays: A move to use 30 SIM to allow for newly discovered research for incoming Research Centers is passing in the chambers of @boycharliefamily. The city will now produce new mints of these cards through the combined educational push from the cards in holding. No other SIM has been spent from the "family funding" at this time. The plan is in 36 hours to produce another freed up technology for the district as it will be holding the main supply of @boycharliefamily collaborative research and scientist.
Thus the party has agreed for the future upgrading of the technology pull from the city. At this time, the family funding stands at the amount provided below.
---

Governs the cities of @onestrong and @zapphead
The city of @zapphead is home to an immigrant population that builds the backbone of our society. While my fellow party members seek to burn these cards out of circulation and take small returns on Immigrant and Homeless populations, I see the value of hopefully training these citizens into Workers. To positively affect the growth of this group and make changes, we must work hard to convene with the population civilly.

zapphead's City
Note: This does not include events
Unique Cards: 4
Population: 33
Income: 14
Popularity: 5
Unemployment: 0
Social Support: 0 :white_check_mark:
Education: 0 (0%)
Creativity: 0 (0.0%)
Training Chance: 0%
Approximate City Value: 4,407 SIM (30-day avg)
​
Citizens
👷 Worker: 4
⛺️ Homeless: 22
First Edition
🛩 Airport: 1
​
Second Edition
🏞 Park: 3
​
Control
Education
Automation
Utility
---
National Taxes
---
Taxes set by current President
@thegoliath
Income tax - based on SIM price 7%
This one is based on the average SIM token price over the last three days. When the price goes down, this tax should go up and decrease inflation and vice versa when the token price is going up.
Police tax - funding police 1%
The President funds the police with this tax and can make it work 4x better. 1% tax.
Education tax - funding education
The President can boost education by 10%, but it will cost players 5% of their daily income.
Art tax - tax to fund Artists
The President can boost creativity by 10%, but it will cost players 5% of daily income.
War tax - funding war 10%
When The President declares war, players pay a 10% tax, and 80% goes to the Military-Industrial Complex owners.
Eco tax - tax for eco program 5%
For a 5% tax, The President can boost income from Wind Turbines and Solar Plants (new buildings).
Jobs tax - funding jobs program
For a 5% tax, The President can double the effects of the Job Agency.
Basic tax - just essential tax 6%
Basic tax from 1-20%. The President can use it to reduce SIM inflation.
Luxury tax - 0 income penalty 30%
Hive rewards reduction for cities with 0 income—10-30 % tax.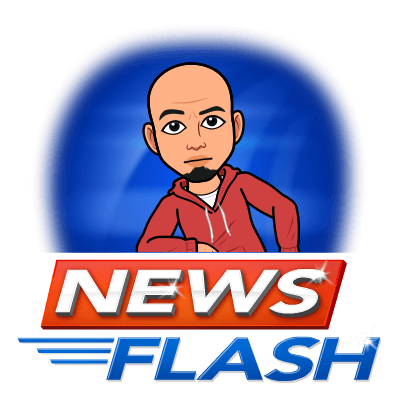 DCity National News and Politics

---
---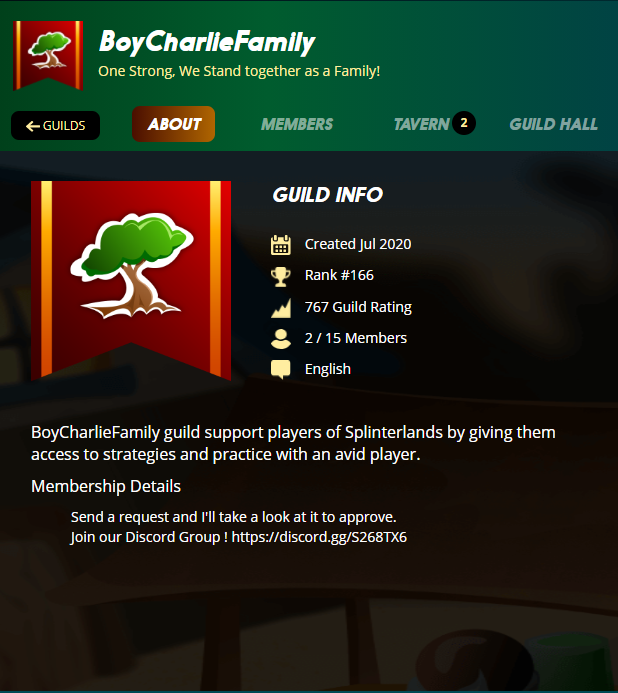 The @boycharliefamily Splinterlands Guild is recruiting members to bring more DEC, and Daily Quest Reward pulls. @boycharlieplays plans to take the Splinterlands Guild to build up a group of daily quest completers that will share their likes and showcase how ESports tournament sponsors could benefit from working with us. The Guild will help provide a DEC % Reward Increase and the Shop Sale % Increase for members who join. Once the group has grown to 10 or more members, we will have private tournaments that players will enter as an incentive for being awesome and joining. @boycharlieplays and @zapphead are completing quests to collect DEC that can be in use for their @dcitygame projects. This makes it possible to share the income between games and expand the collection of both NFT's.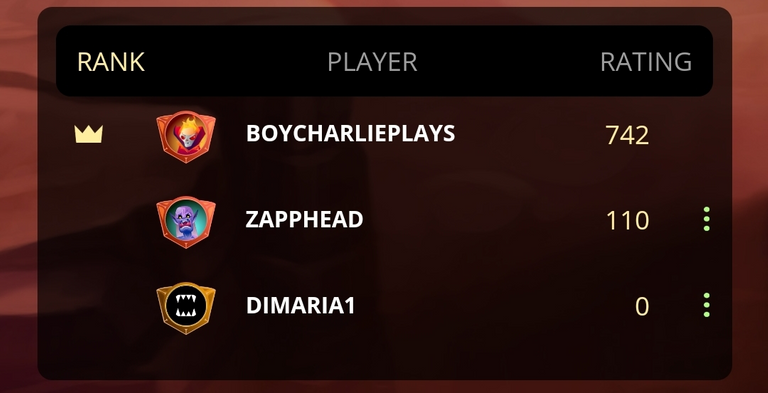 The @boycharliefamily wants to welcome @dimaria1 to the guild. As our first member not associated directly with the @boycharliefamily or @boycharlieplays, we wanted to thank them for joining, so we decided to share one card from our collection. The @boycharliefamily Splinterlands Guild hopes to see more Hive accounts join our Guild ranks and become part of the Family. Again we plan to continue making content, a battle on the blockchain, and share strategies and resources now and then. If successful in our efforts to recruit and build more liquidity into our community, we will also provide LAND access that has just been announced by the Splinterlands Development Team. You can find some of that information on what's to come for Splinterlands improvements to battles, new items, minting provided through lands by players, and other awesome updates that @aggroed and the team have announced.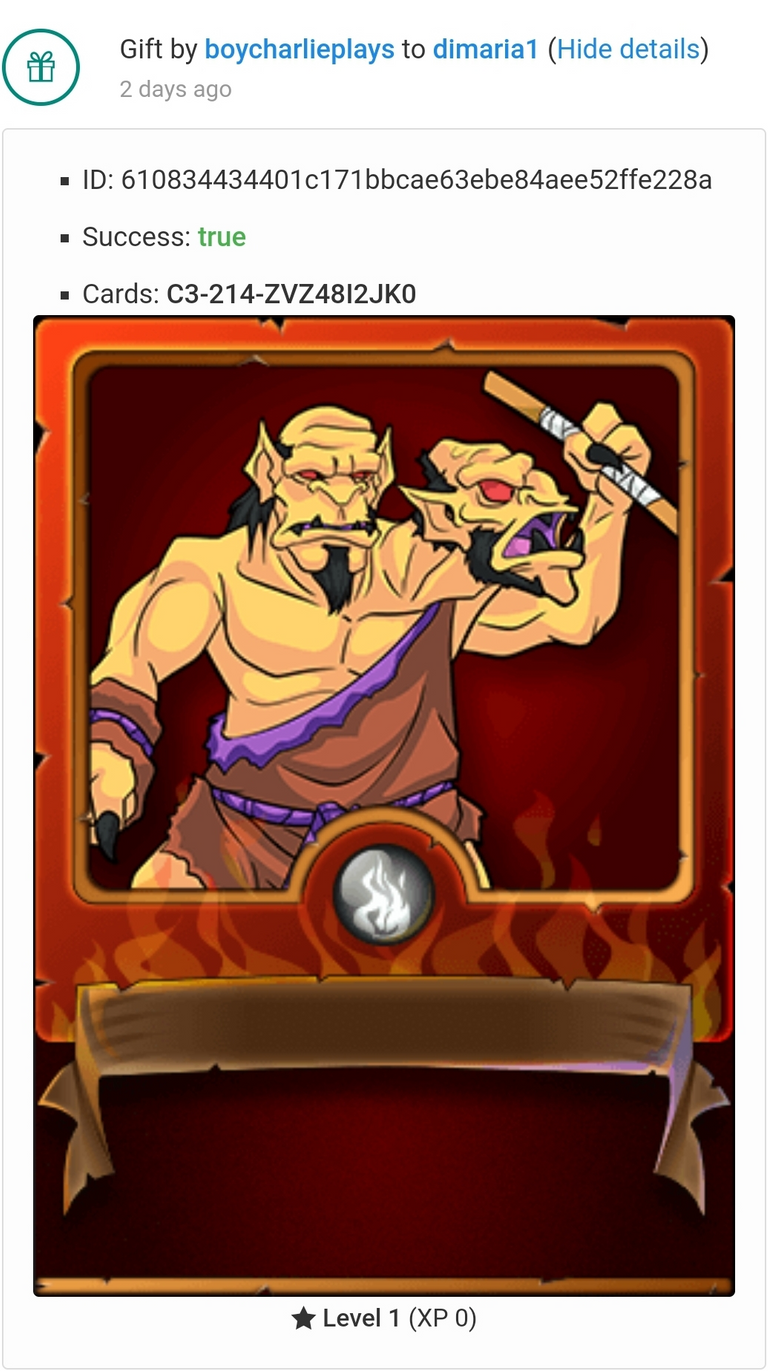 ---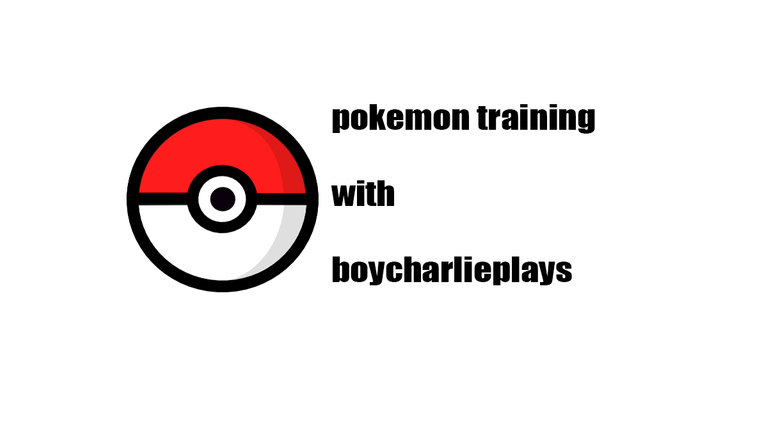 Pokemon Training with BoyCharliePlays!
The @boycharlieplays account is working hard to add to the @boycharliefamily "family funding" in one of the longest earned practices for the business, blogging about Pokemon training. We are currently documenting our journey through Kanto in Pokemon Lets GO. The next available chapters will drop during the week on @boycharlieplays.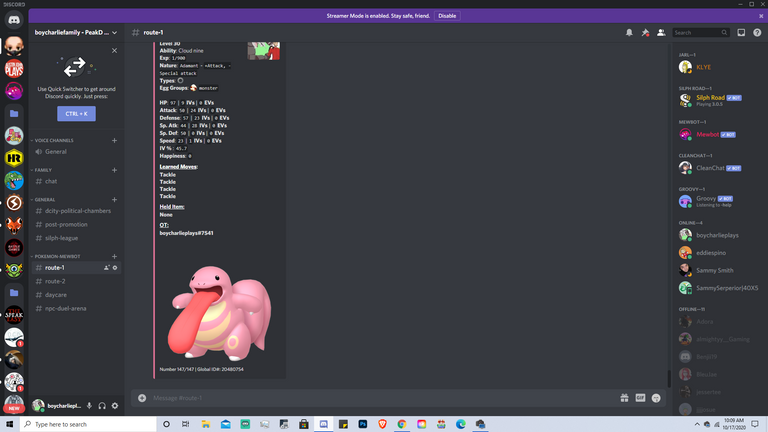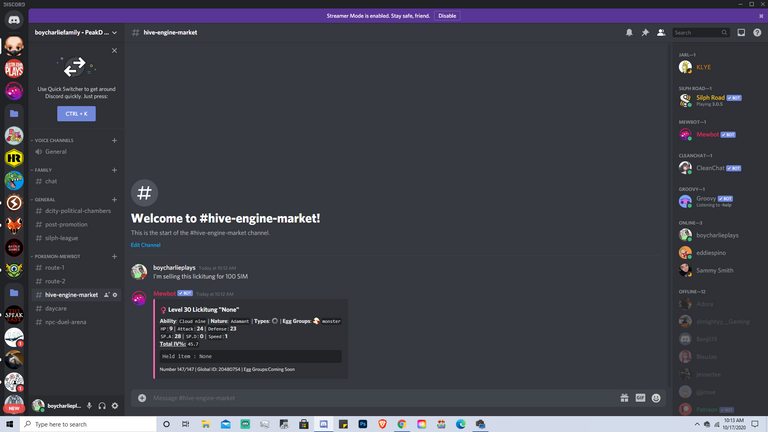 There is still the opportunity of selling Pokemon for an established Hive-Token is a way for me to see this going and have a chance to 1. Spawn more pokemon with their posts in the chat 2. provide more opportunities to sell the pokemon you captured in the conversation 3. Make more use of the Hive-Engine.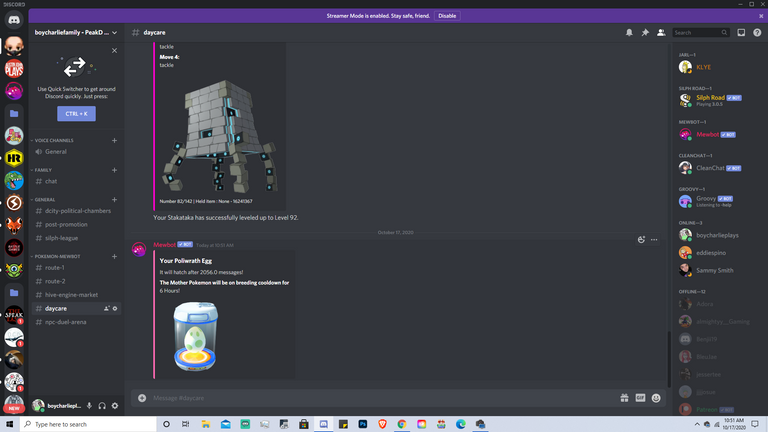 You can even hatch Pokemon Eggs in the chat! It's crazy how awesome this is! So I can come to your Discord chat and catch Pokemon?
Mewbot is very simple to use for players to hop into the Pokemon Journey. I created a whole discussion on starting your adventure down below!
---
Past Chapters to Read from @boycharlieplays | Pokemon Let's Go Eevee Adventure!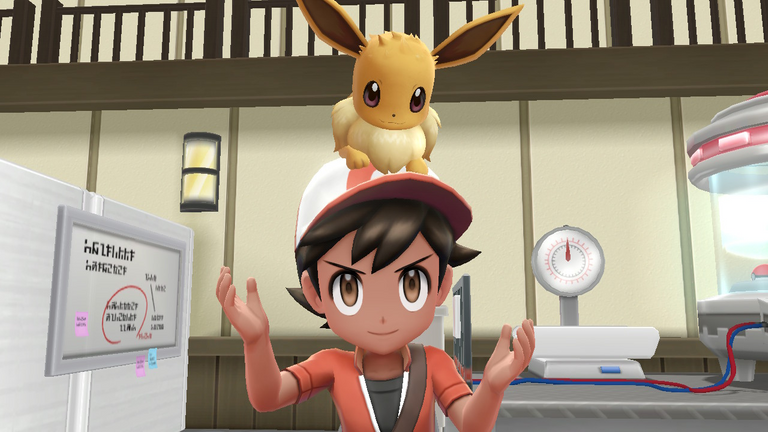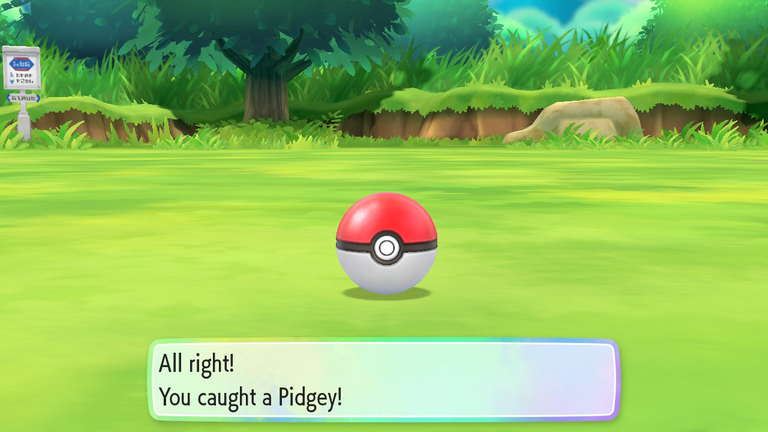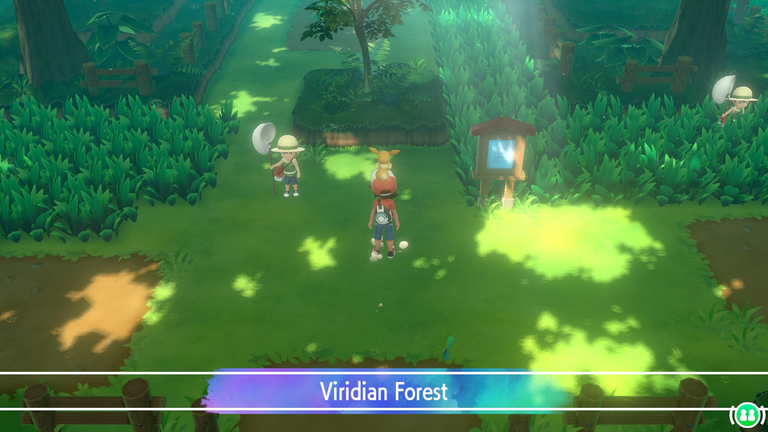 ---
Thank you for reading!

Make sure to check out more of our @boycharliefamily content through our other associated blogs.
MAIN THREE PROGRAMS
Make sure to check out the BoyCharlieFamily Hive community. Those who post within this community and support the @boycharlieplays posts may receive an upvote from the @boycharliefamily account. I am still currently working on developing the Hive Power for this account so that it is strong enough to curate content by our supporters for great rewards.
Community Entities

center> @klye - Vote KLYE for Witness, Every Single Vote Helps, Thanks for the Support!
Need to get in Contact with KLYE?
Make sure to say hi to my Hive Shoutouts! Drop them a follow, an upvote, and a comment saying @boycharlieplays sent me ;)!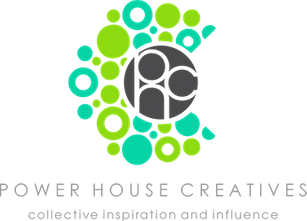 Make sure to check out the Power house creatives community.
Ways to Connect with BoyCharliePlays! Be sure to follow me on the other social media platforms provided down below.