Hello all monsters lovers,
---
This is my entry for Share your Battle Weekly Challenge hosted by @splinterlands. Here is the link to post
---
This Week Theme : My Entry for Weekly Battle Challenge - Theme : STONESPLITTER ORC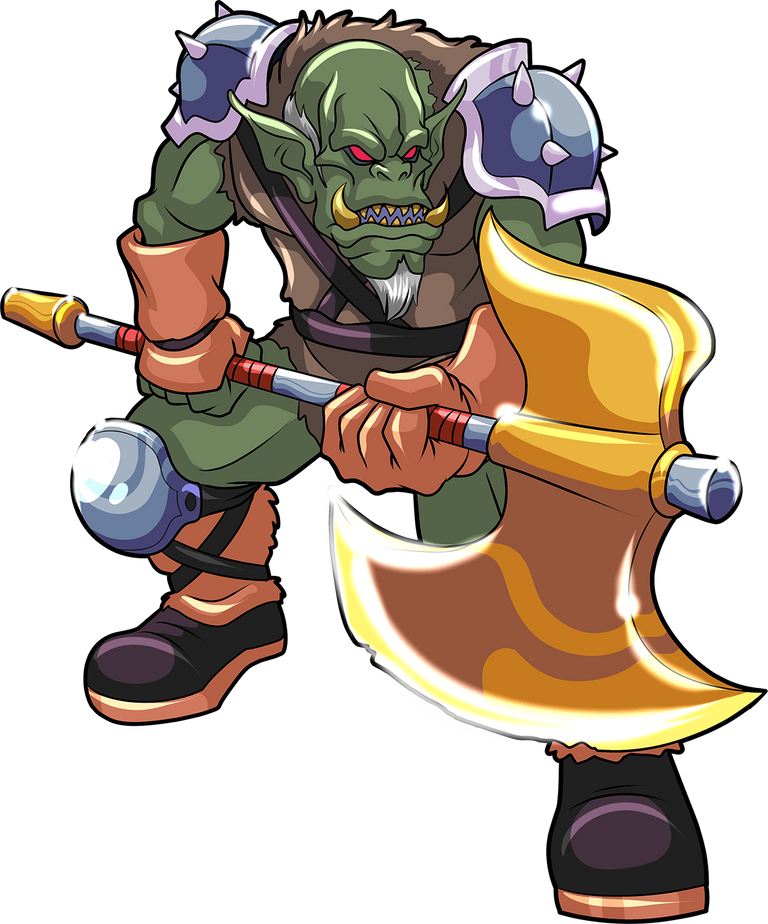 Source
True to the name of their kind, the Stonesplitter Orcs can cleave any stone into pieces, revealing the ores and gems that may dwell within. They are also fierce foes, whose pickaxes can crack the skull of an enemy monster like a nut.
Here is stats of the card..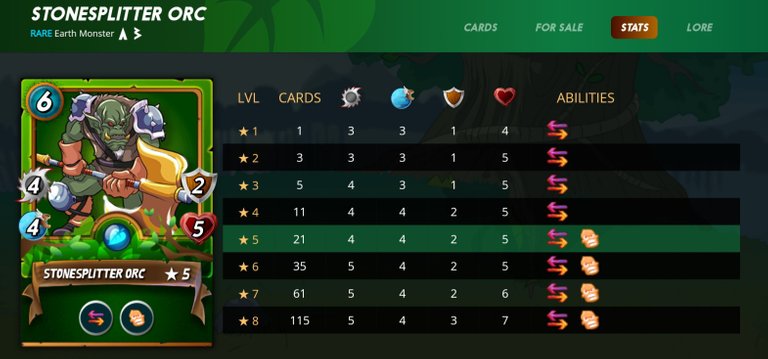 Card cost 5 mana and at level 1 it has the Retaliate and at level 5 unlocked a another ability - Enrage
---
Battle Details
Rule Set - Up Close and Personal & Aim True
Here the screen shot of the cards lineup.
Here is the link to battle.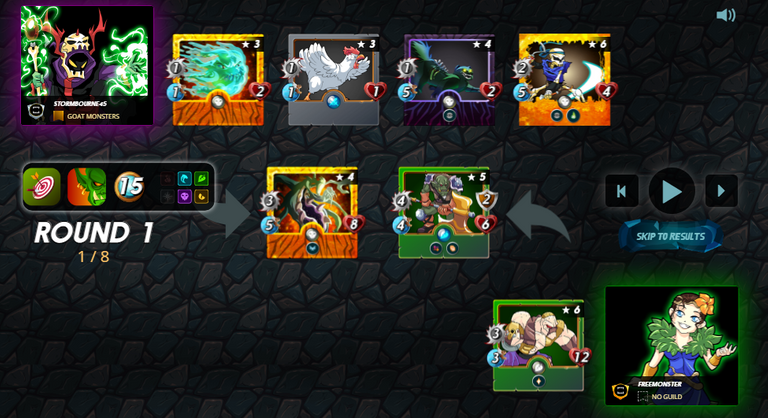 My strategy - As the one rule was Up Close and Personal so I can use only melee monsters. I decided to go with Earth time with STONESPLITTER ORC at first place. In general I love to place the Golam at first position because of good healing ability but in this battle I used the STONESPLITTER ORC. First reason was the rulenset itself, Up Close and Personal means I have tonuse my best melee cards only. Second reason was the two abilites of STONESPLITTER ORC at level 5, first is Retaliate and second is Enrage. Retailers gives the change that the card will counter attack and Enrage increase the Speed and the Damage also. Speed increase the chance that the opponent will miss the attack and if the opponent is used high speed monster then also the speed of STONESPLITTER ORC will help. To counter the back end attack I used the Golam, which can take the damage and heal.
---
Did my Strategy works... Yes it does... STONESPLITTER ORC only kill all the opponents monsters. The Golam has also done his job nicely and take care of the sneak attacks. It was amazing when the STONESPLITTER ORC kill the last monster just before he dies (because of the Retaliate ability)



I am a member of Team Possible Power Guild. To join the discord group click on link
You will find really nice people and informative too.
Thanks for stopping by my Post.
Don't forget to follow and upvote.
If you new and want to try the game here is my affiliation link
You can joint the official discord group also (please find the link at the end of the post).
Thanks to @minimining for delegated cards.
SPLINTERLANDS DISCORD
SPLINTERLANDS TELEGRAM
---