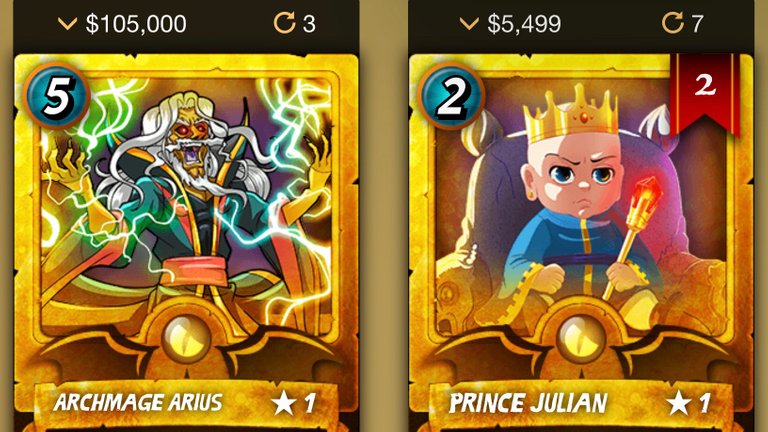 I remember when I started playing Splinterlands I knew that this game would grow and there would be cards worth hundreds of thousands of dollars and maybe even a million dollars one day. The $100,000 threshold is a big deal. Congratulations to everyone who's worked hard to keep the game evolving. Let's take a look at the most expensive card in the game.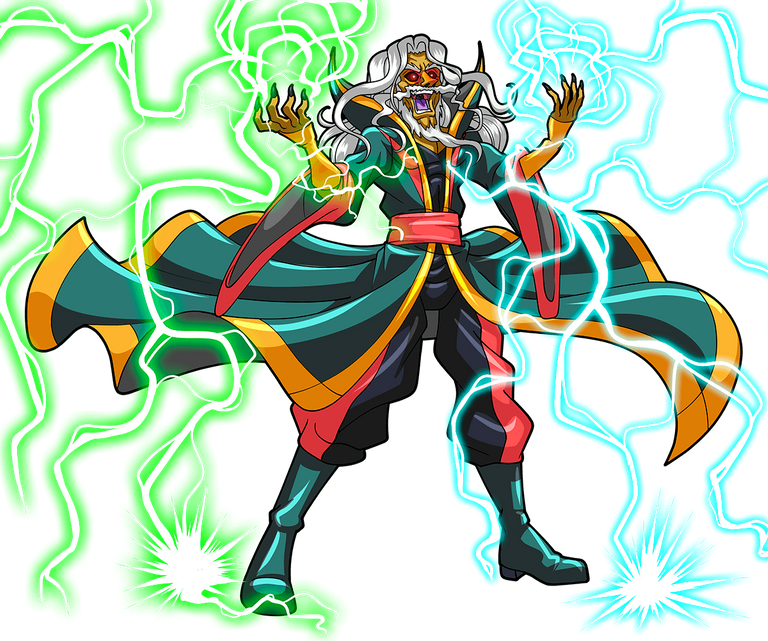 ARCHMAGE ARIUS
The High Council of Archmages presides secretly over all the magical affairs of the Splinterlands. Collectively, they are wiser than the Ancient Ones, and at their pinnacle sits Archmage Arius. He is the father of the Council, the protector of all the living and the defender of the Planet. On extremely rare occasions, he appears on the Mount Mox tournament grounds, where he obliterates anyone who dares to face him in summoner's battle.
Archmage Arius is a Dragon summoner who raises everyone's melee, ranged, and magic attacks by one. I've never run into this card in battle. I wonder how long it takes to sell something that expensive on the market. When I got the first stimulus check from Uncle Sam last year, I was managing a hotel and ate and stayed there for free so I put it all into maxing out all of my cards. I think Splinterlands worked way better as a savings account than a crypto wallet or a tradition savings account, because I had a strong emotional attachment to my cards. For most people, $1,200 is nothing, but I was able to survive off it for the entire year in Laos. I found it could take a long time to sell cards that were maxed out, so I wonder how long it takes to sell ones that are worth thousands of dollars.
Digital Real Estate
Splinterlands will soon have digital land lords who own more valuable land in Praetoria than they do in real life. Well maybe not if they live in California or New York. How will our governments react? Will they try to collect property tax? I doubt they will have success since the only way they could take the property from you would be by obtaining your private keys. I think the idea of owning LAND on the blockchain is very exciting. Once people can pay their mortgage or rent with earnings from their digital real estate is when this whole thing will blow up and go mainstream in my opinion.
What about you?
How has Splinterlands positively affected you? What do you think will happen? Do you think it would be possible to add the crypto aspect that makes Splinterlands great to a game like GTA?