With still close to 6 days left remaining before the current season ends, my win-rate is already down to 47.5%. If this continues to go down in the coming days this would be one of my worst season in the past 5 seasons.
The last time I got a win-rate of less than 50% was 6 seasons ago. After I started slowly leveling up my cards I somehow was able to increase my average win-rate per season to above 50%.
But this season my main problem is my match-ups with almost 95% of my matches have a 200-500+ Battle Points higher than me and have close to max level cards. (You guys, please advance now to Champions League pleaseeee!!! Puh~leasseeee! XD)

And yeah I am still unfortunately at DIAMOND III. I am actually now starting to get a little worried that I might not be able to finish this season at least in the DIAMOND I leagues. But a lot can happen in 6 days so still keeping my hopes up.

As for my rewards, I did get 1 UNTAMED PACK so not at all bad.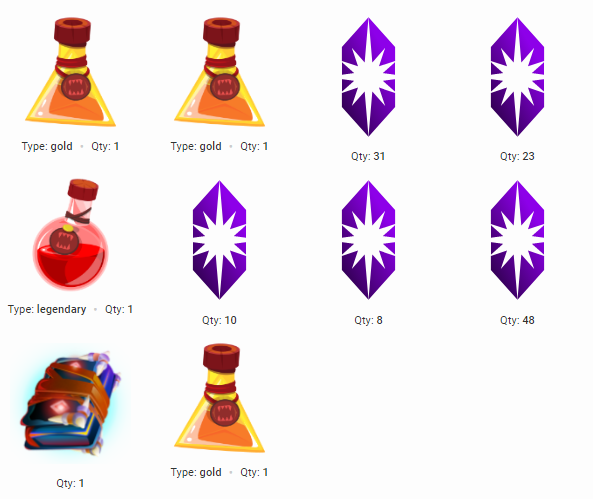 Unfortunately like always, a $2 Pack quickly becomes $0.25!!! LOL