In case some of you missed it, another 100,000 UNTAMED PACKS is again once sold and that means the 12th of the 14 Special Airdrop Characters in the UNTAMED series is finally released.
This time it is the EPIC Water Monster Card LOBSTRADAMUS!!!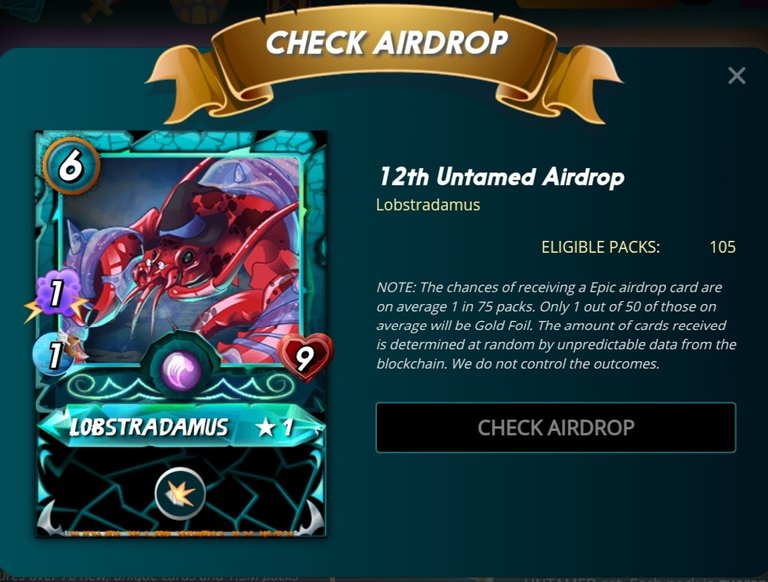 I say airdrop but one is only guaranteed to get the Epic Monster Card LOBSTRADAMUS in every 75 UNTAMED PACKS bought. If one has bought less than 75 packs, they still have a chance of getting one but the chances are slim. Don't lose hope though as I only bought 4 Packs on one of my alt and got extremely lucky and got an EPIC airdrop before. XD
As for me I only have bought 105 UNTAMED PACKS in the whole UNTAMED series so I am guaranteed to get at least one. I got lucky though and got an extra one, so yeah not bad! XD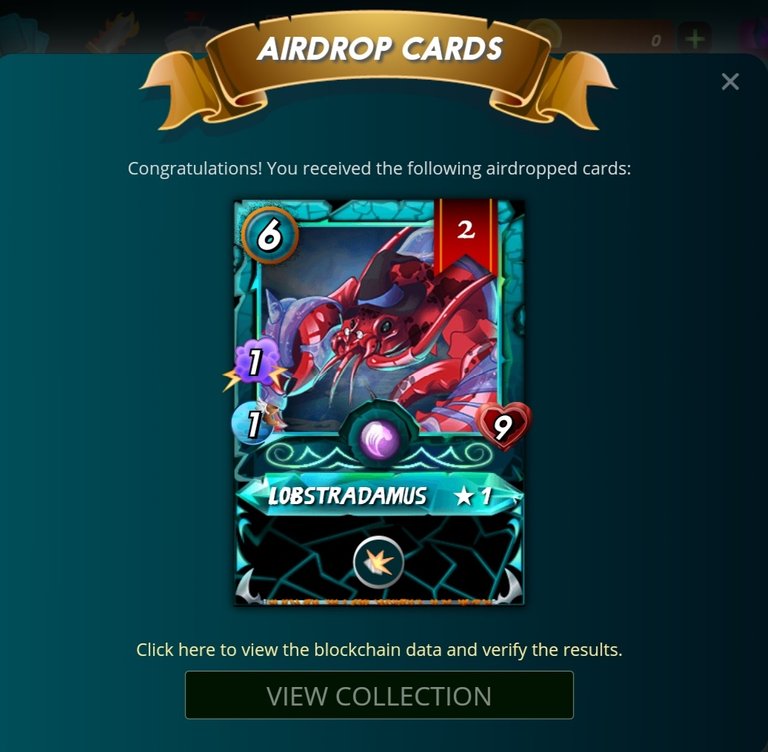 I have to say that I am in love with this card. Finally! We get to have a magic tank attacker on the Water Splinter. I really love the fact that 'Shield' ability is already unlocked at level 1. I could just put this card at the back of my line-up to deal with those sneaky sneak attackers while also taking advantage of my Beta Summoners +1 Magic Attack.
If I could level this card to 3 then I could probably put it at the front at times to deal with magic attackers with low health. With his HP of 11 I think this card could hold for 3-4 rounds with 1 healer. Also good for reverse speed matches with a fixed speed of 1.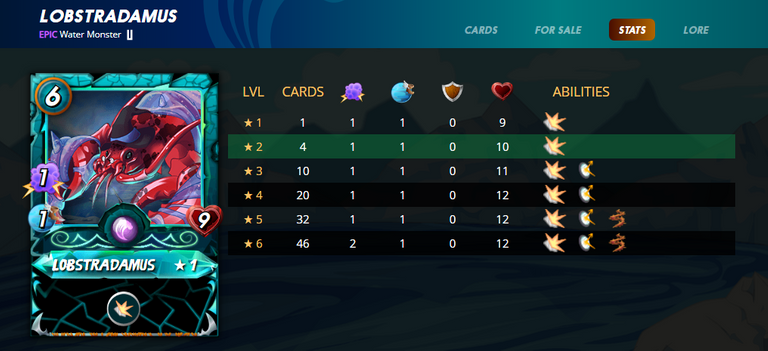 So yeah totally love this card!