What's up guys?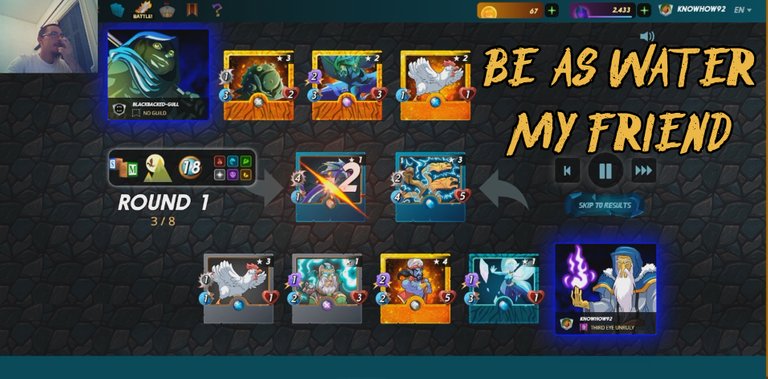 One more #Splinterlands episode was recorded today and it was AWESOME!
I had to win 5 Ranked Battles using the Water Splinter and I really enjoyed it since Water Splinter is one of my most leveled up Splinters. I have a lot of Water legendary and leveled up cards so that made my job way easier.
It's always better to choose from a variety of options than using what you can! hehehe ;)
I won 5/7 battles and I also did some fun commentary at the background! Yeah, I finally used my webcam after so many days!
"Be as water my friend"
Bruce Lee
Enjoy my battles