The Drip - First Edition - 03/17/21 - Hive Gaming
The Drip is a multiyear ongoing personal project related to cataloging and reviewing faucets, crypto-games, gamified staking projects, crypto-gambling, the evolving NFT economy, and what has come to be known as Play2Earn.
This first edition of The Drip is going to be especially deep as we'll be giving brief descriptions and first impressions of each project on the list.
Today's report covers:
Freebitco.in
Splinterlands
Neon District
Alien Worlds
Rising Star
RollerCoin
Upland
Dr. Who World Apart
DOGE Faucet
Cool DOGE Pays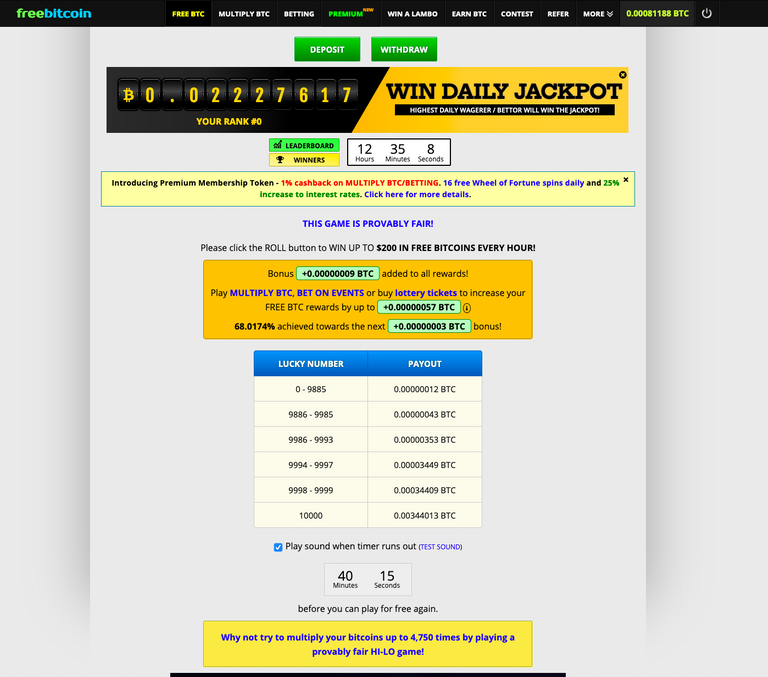 Freebitco.in is the longest running BTC faucet (1hr timer) still up and you can see how they fund it as soon as the website loads. Pretty much every single kind of sketchy game of chance is available here, all stacked on top of each other, all running on BTC (and now FUN). The overall aesthetic of the website is "what if Dr. Bronner wanted to get you to gamble your BTC" and I absolutely love it. You can even win a Lambowin a Lambo!
This is a sketchy BTC gambling website that isn't pretending to be anything other than it. It's also been around for seven years, has outlived all the other sketchy BTC gambling websites, never ran off with anyone's money, and now has its own coin. They've recently added a Wheel of Fortune and FUN staking program that, to me, looks extremely promising. I can't get mad at this place.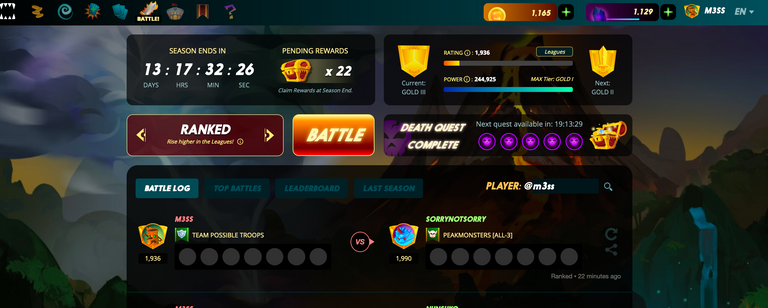 Splinterlands is one of the main spearheads pushing the entire of Play2Earn forward and it's the more you research it the easier it is to see why. Splinterlands is a full well-designed card game that uses a very interesting "rule set and mana cap" system to make every match unique and really force it's own path in a lot of same-y games.
While you can try the game for free it costs $10 to buy a "Spell book" that grants daily quests, the ranked ladder, ability to earn tokens, and pretty much the rest of the game. From there you can earn cards (NFTs) and tokens (DEC) by completing quests, winning games, and climbing the ladder. It's also worth mentioning the community for Splinterlands is one of the kindest and most welcoming I've ever encountered. Within a few hours of chatting on the discord and asking new player questions half a dozen people had loaned be copies of their favorite cards for me to try out. This is genuinely the kind of thing that's getting me excited about gaming again after!
Out of every entry on this list this one feels the most complete. There are multiple communities, markets, websites, and projects devoted to Splinterlands already up and running. The game even has a PLAY Store all so you can play it while pooping which we all know is a major benefit. If you grew up on M:tG this one is a no brainer.
SplinterlandsSplinterlands runs on HIVE and has WAX applications.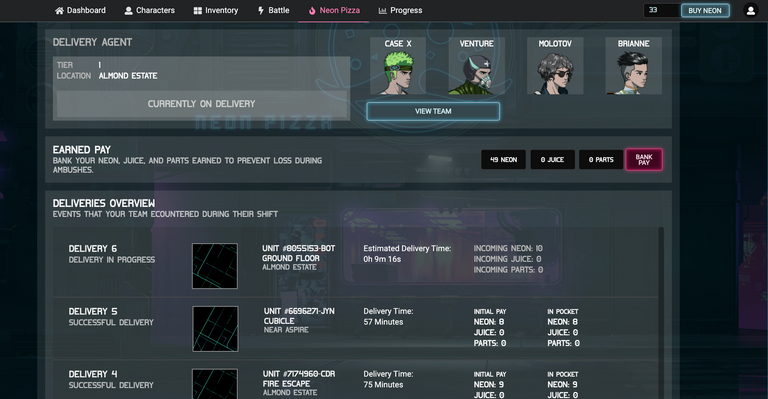 I've been following Neon District for 4+ years and they have been moving forward with the kind of steady consistency that all but guarantees a successful project. What they seem to be building is an extremely ambitious system looking more like a game platform than single game. At this point you can collect characters and gear, level them both up, build teams, equip the gear and see all the stats, and even play practice battles. It's clear the combat system is nearly complete, and they have a ton of work done they are waiting to roll out.
Right now, there is only one real way to start building your power and that's delivering pizza! After signing up and buying your first four characters and you form them into a team and send that teams out delivering pizza. The shifts are a whopping 8 hours and, if delivering in only safe areas, there is no chance of being attacked effectively making it a 8hr faucet for an extremely promising upcoming game. I'm really bullish on this one.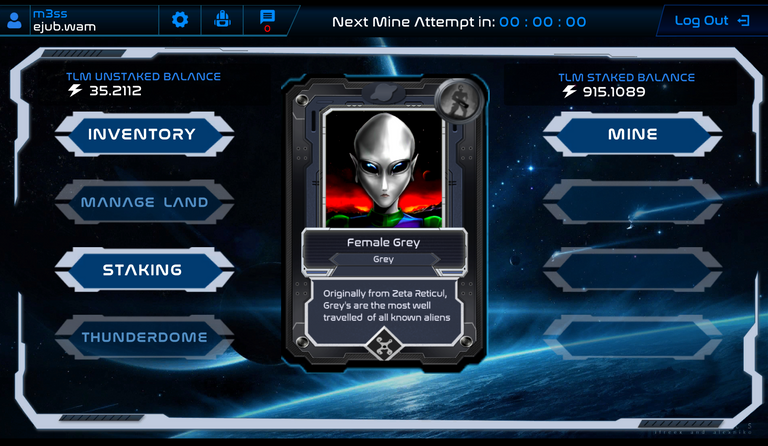 Alien worlds is one of those "mining simulations" that seem to be so popular, but its design theme is intergalactic mining corps. It has a very simple art style that, in my opinion, leads to if feeling very welcoming. Right now you can select one of six planets, select an area to mine, select a mining loadout (NFTs), mine tokens (TLM) and items (NFTs), and stake tokens to individual planets.
The overall system here is one you'll want to set up a simple loadout and go if you want a head start but you can also take the F2P path. Features mentioned are a "Thunderdone" and land management options. For such a small game this one has a great community.
I'm enjoying my time spent with this one for now at least and really excited to see what's coming in the future. Note that when you mine a NFT in this game it doesn't alert you in the UI at all. I had been playing this one for weeks before realizing I had dropped $20+ in items!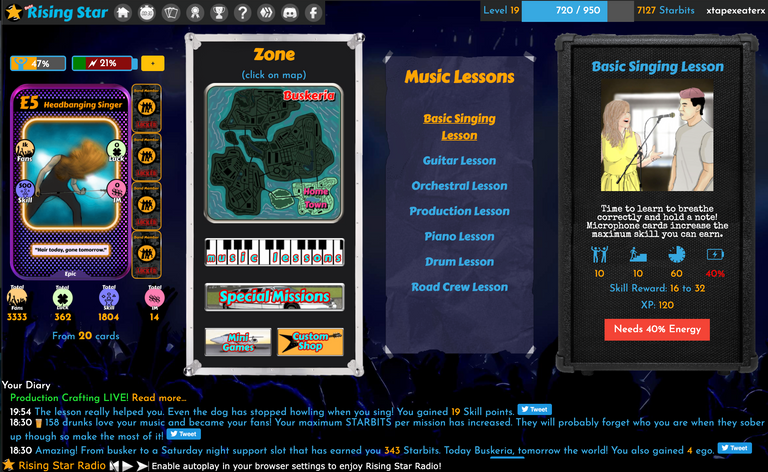 Rising Star is a really interesting amalgam of projects that's trying to do it's own thing and, for that alone, deserves attention and admiration. At it's core it's a lot like Alien Worlds where you'll want to buy a few cards to get started but can also start from f2p. From there it's all energy timer, tokens, and stats. I bought a Headbanging Singer along with a dozen other band members and instruments before realizing at level one all I had access to was a singer, vehicle, and mic. My Headbanging Singer has a massive ego which is sapping the tokens (STARBITS) he earns for shows. I'm balancing this out by making him take music lessons which improve my accounts skill and overall payout. It also has its own radio station, you can make little songs with the instruments, and I think there might be real live music events?
It's just too weird not to love. I wish there was much more to do but I have a feeling we will get there in time.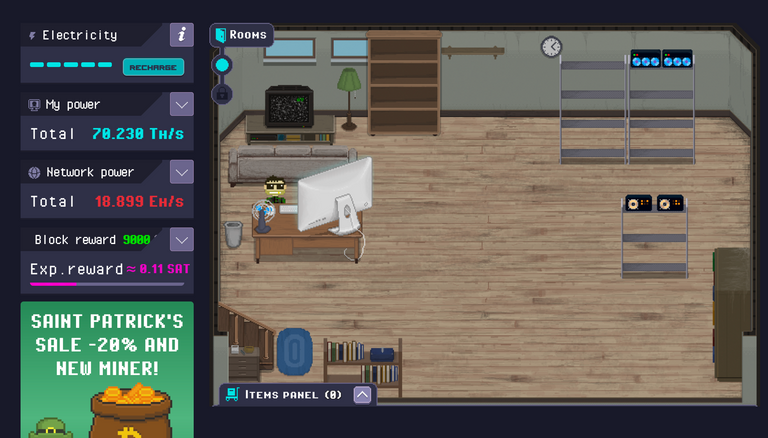 Like Alien Worlds this is another "mining simulator" that takes the other path and is themed as traditional cryptomining simulations. You are a lonely little figure in front of his computer in an empty apartment and need to build up racks, buy mining rigs, play games to maintain your power, and keep your computer upgraded.
You can mine BTC, ETH, DOGE, or the games token (RLT) which is a great amount of variety. I spent less than $50 on start-up and, if my math is correct, that will be paid off in 2.5 months. The really great thing about this one is that it seems to be the best "set it and forget it" type program. As long as you show up and play a few games a day to maintain your power supply you don't even need to have the game open and you're pulling in coins every 5 minutes.
it has a referral plan that boarders on a pyramid scheme but, as long as that goes with a good game and they are fully transparent, I see no problem there. I'm pretty excited about this one TBH the games are whatever but the math here is really promising.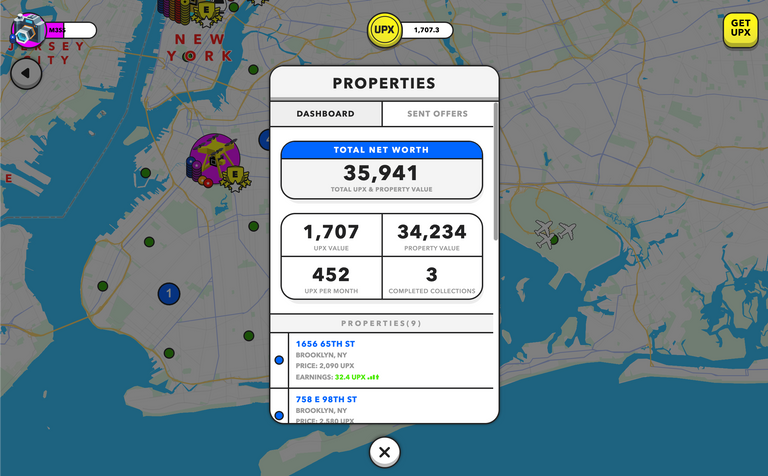 Upland is one of the very popular field of crypto-real estate projects. They have 4 areas in the US opened with properties for sale. You can generate income when people walk by your property and the game has some sort of "explorer" mechanic where people walk around and look for prizes or something. I do not.
I kicked in what felts like a comfortable start-up cost to buy a few properties and Im mostly logging in twice a day to pull in my income. Id love to learn more about this one but I've just not had the time.
Dr. Who Worlds Apart is an upcoming trading card based on the massively popular Dr. Who franchise with the support and funding of the BBC. There is plenty of information on the website related to the rules of the game and the overall roadmap leading to their release planned for Q4 of 2021.
At this point you can make an account and log in each day to earn 10 Pendaks, the in-game currency. With the extreme popularity of the IP here and the support of BBC this is IMHO worth following as it develops.
Another DOGE faucet, this one pays much better but still very very low. That said, If you are looking for free DOGE in 2021 this is the best I've found.
THE GRAVEYARD
The Graveyard is a running lists of projects of this sort that are dead, have gone dark, have stopped working, stopped paying, broken their communities trust, or are otherwise to be avoided.
Holy Bread (Breadcrumbs offline. Can sell items on the market but the game seems dead)
DOGE Faucet (Pays so little it's a waste of time)
DOGENauts (Used for weeks, got nothing)
A DOGE Fountain (Appears broken)
DOGE Chips (Lets go with … broken)
Brazil DOGE (Offline)
Thanks for reading! Next entry will be adding more dead projects, any applicable explorers, markets, or auction houses that support the games/projects in question, and information about a game I found last night that is one of the absolutly coolest I've located yet.
Thanks so much for reading. Stay focused and take care of each other.
---
---