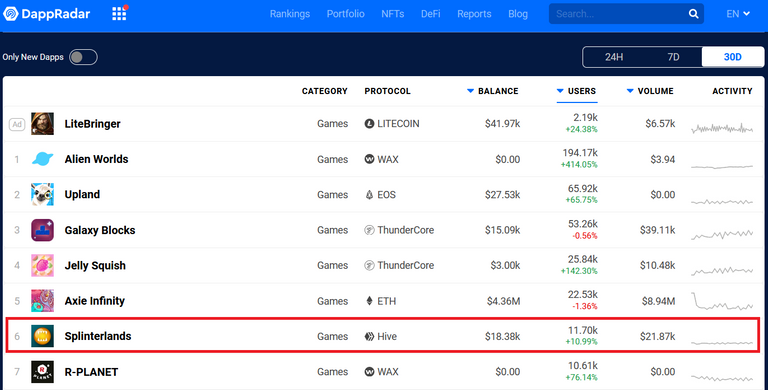 DappRadar.com is currently listing Splinterlands as the #4 most active game play daily and #6 in the past 30 days. What will be interesting to see is how Splinterlands fair compared to other website's rankings/ratings.
DappRadar on Splinterlands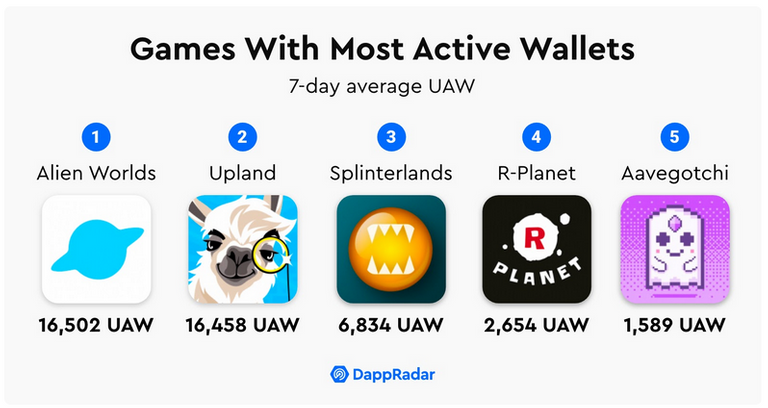 DappRadar recently wrote a blog post about the current crypto game environment and mentioned current growth in Hive accounts have been steady, but this also meant Splinterlands was also growing steadily.
This hype surrounding blockchain gaming shows a lot more strength on blockchain solutions that offer free transactions. EOS doubled its active wallets, mainly driven by the virtual-property game Upland, while Hive saw a small increase thanks to their hit game Splinterlands.
Article from DappRadar goes on mentioning the current crypto game hype is booming in Binance Smart Chain, Polygon, and Wax. This leads us to potential roads for Splinterlands to capitalize on the gaming boom if the it uses platforms such as Binance Smart Chain and Wax. It is clear the developers of Splinterlands indeed has been trying to make this happen.
Binance Smart Chain and DEC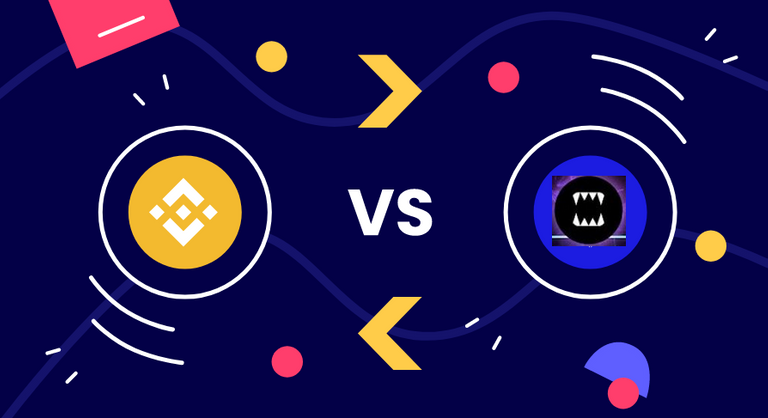 One of the developments to integrate Splinterlands with Binance Smart Chain (BSC) has been the integration of the in-game token DEC onto BSC. Players can transfer DEC into BSC to trade for other cryptos. This makes DEC a currency token even outside the game of Splinterlands. As DEC is pegged $0.001 per DEC it has been a decent stable coin that is traded in public.
Splinterlands on Wax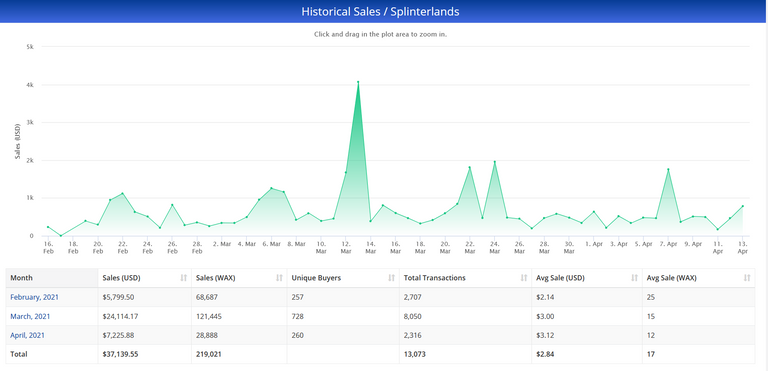 A NFT boom has brought Splinterlands a potential opportunity to growth exponentially inside the platform of Wax. Chart above is from cryptoslam.io and shows the monthly exchanges of Wax for Splinterlands cards. As of April to date there has already been more $ transfer than that of February and is on pace to match March sales. The integration of Splinterlands onto Wax has only been in existence for 3 months but the game ranks in top 30 of exchanges.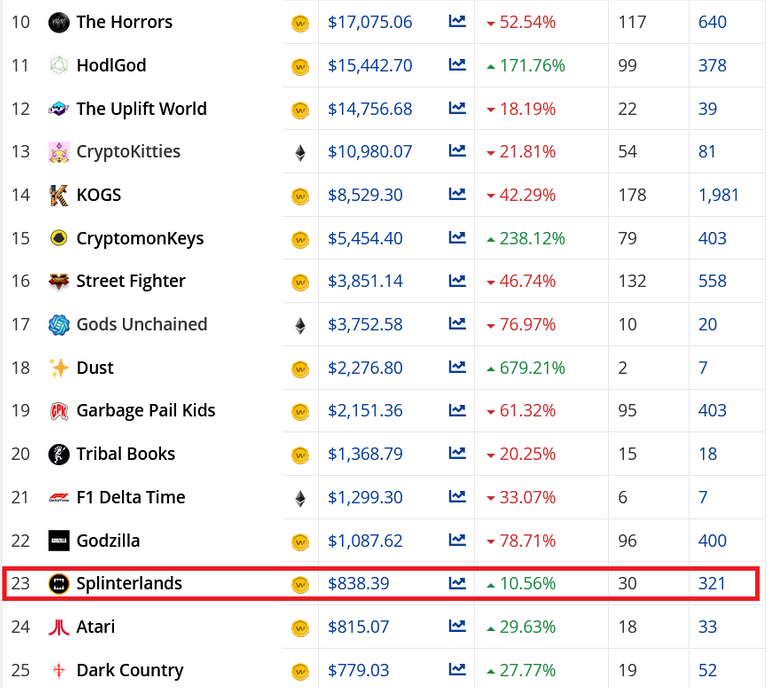 Within the last 24 hours there has almost $1k in transaction just with Wax. This does not include the transactions inside Splinterland's platform itself, which currently stands at $11k of transaction in the past 24 hours. The Wax transactions still have a ways to go in relation to where in game transactions are but just imagine if and when Wax transactions surpass in game how popular Splinterlands will get?
Until next time thanks for reading!!!
I have plenty of other cards for rent! Just go on peakmonsters and check out the market place and if you are curious what I offer here is a link:
If You have yet to take part in playing this great game called Splinterlands please click on my referral link. It is free but in order to earn real assets such as cards and token you would have to invest in a starter deck or purchase game cards. Join the discord to learn more. Good luck!

THANKS FOR READING! CONTINUE TO PLAY SPLINTERLANDS!