Such a busy week this has been for Splinterlands! All the new updates, really shook the whole game. In fact players are getting ready for the big thing (LAND) to come out after few days. The chain reaction happening at the DEC market (It's rising for good). Who knows it might even cross the pegged value in the coming days ;) If you do not have any DEC in reserve like me ;( just watch the market and enjoy the view of it ;) At current market price 1000 DEC = $0.938094, so close to pegged value. Are you buying DEC atm?
---
Keeping that in mind, I was playing my matches today on Splinterlands. And I was hardly trying to complete a match with RUSTY ANDROID. But I almost played for half an hour and I was not getting a suitable rule/mana to make proper use of it. Luckily I got one and ended up playing it huh. This would be a nice showcase for this week's splinterlands weekly battle theme as well. Going against Selenia I was 40% confirm I am gonna loose the game already ;)
---
RUSTY ANDROID : A neutral, reward card available for us. It is a common card which falls into the melee attack with magic reflect all the way from level 1. The battle conducted with 27 mana with rule with Close Range and Weak Magic. Let me show down my monsters and explain it a little bit.
---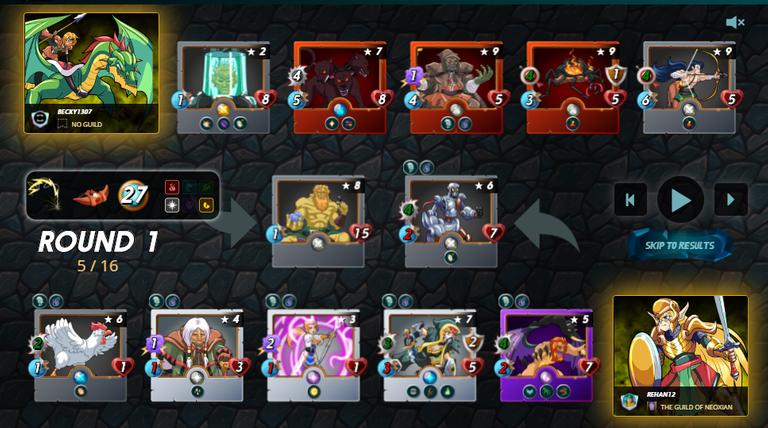 ---
Battle Link
---
Daria Dragonscale :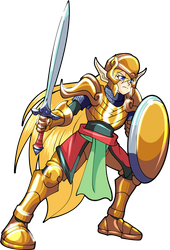 I had to execute the game little differently than usual just to make sure I can use Rusty in the line up. And since I was planning to with melee attack the most I choose daria and it would also allow me to use dragon monsters. And don't forget the +1 melee attack as a bonus.
---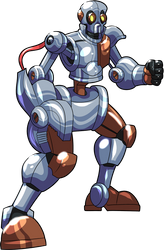 Desperate times comes with desperate measures. Even though I was not expecting much magic attack monsters but yet using Rusty was the right move from my pov lol. But yeah the magic reflect did came in handy. In addition to the +4 Melee attack was a lethal weapon for me as a tank from Rusty. But the real pain was given by the Goblin Shaman from the opponent. Making me loose -1 health and as well -1 speed put me in a back step for few rounds in teh match.
---
I have always preferred to use it whenever I can in match.Low mana, high evading chance of attacking opponents monsters and much more. The reach ability comes in handy and also the flying ability comes in handy to restrict in certain ranged attacks.
---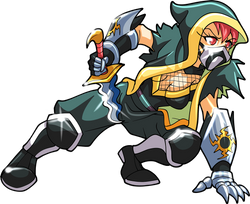 One of the reason for selecting Life splinter was S.A. Yeah, I wanted to secure the front and attack the enemy from the back. As this was a low mana match I was expecting the opponent to go all out from the front, so this was just a hunch from my side and seems like it worked in my favor, if you see the battle.
---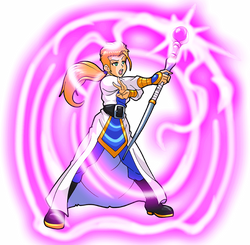 I wanted to add some magic attack within the game and was trying to exploit the opponents snipe attacks from the opponent just in case.
---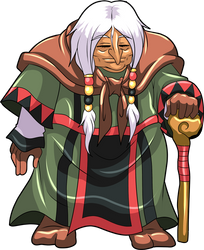 Even though this match was going to be about melee attack or the tanks are going to take most of the hits, I wanted a healer for my monsters. And thus she came in and supported, maybe a little but that sure helped.
---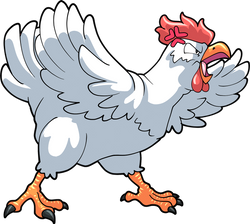 Winner winner chicken dinner! When you have a free spot and you do not use chicken, that seems like a waste after all lol. So she was a backup just in case my opponent came up with a sneaky monsters to attack from the back.
---
Well, if you see the battle than you may notice the victory was mine. Thanks to S.Assasin and others who played their respective roles along the match. And for Rusty android, I seem to not use it that much in matches. That is probably because we are getting too many extra abilities monsters which is reducing the value of some common monsters. But I must say in certain rules, Rusty can be a nice addition to the match. While apart from everything, eagerly waiting for the LAND release and how it will come out that also matters a lot for some low level players ;) All questions will be answered soon I suppose.
---
Images related to splinterlands used in this blog are taken from Splinterlands.com
---
Best regards
Rehan
---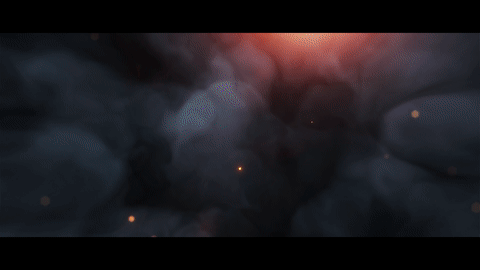 Want to Join Splinterlands
---
---