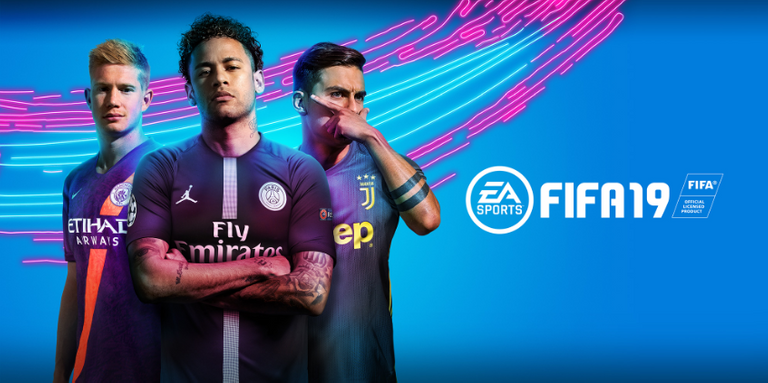 FIFA 19 is a soccer simulator that once again includes the licenses of lots of soccer teams, their players and competitions, the most notable novelty this year being the incorporation of the UEFA Champions League. As always, the graphics have been polished to try to get closer to photorealism, they have added playable improvements to resemble the difficulties that players go through in a real game and they include new content to make us have a game for a long time.
In the first place we focus on the matches, which take place less quickly and where the defenders cover the gaps better, making us have to have a good touch of the ball if we want to reach the rival goal. Here the tactics come into play, which we can establish to our liking before starting the match, having to combine formations to create a style of play that suits yours, with a multitude of options to make it very satisfying and personalized.
Once we put ourselves in command of the players we noticed that there are several important changes in their mechanics. The first and most notable you will find in the passes, which now have an indicator that indicates the direction in which you will give it and the strength it takes. It works quite well and allows you to send the ball in the desired direction to look for occasions, although we already warned you that at the beginning it takes a little getting to him. This is also noticeable in the shots, where you have to choose the area you are launching, the force and, as a great novelty, use the Precise Finishing system, which consists of pressing the button at the right moment of the hit to launch with more precision. It has a kind of meter that indicates the perfect time to reach the timming, although the interface does not help too much in this regard.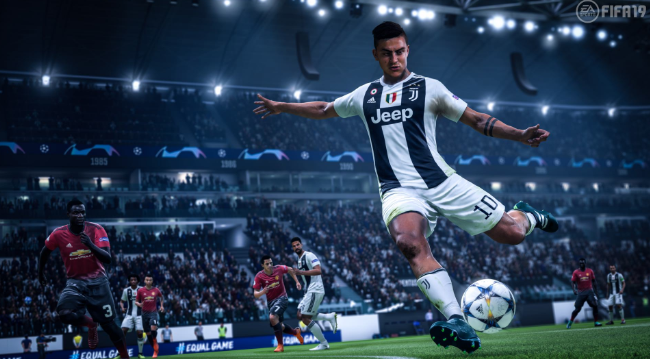 Along with them we have the Active Touch system, which allows us to receive the ball and hit it in a more realistic way. This adds more variety to tactics, dribbles and adds new ways to launch the ball, making the game more fluid and we see more distinctive plays, such as better volleys. In addition, the most outstanding players have their own unique movements, so you can once again enjoy some of their characteristic dribbles, controls or hitting style.
As if that were not enough, now the disputes in the divided balls are more realistic, with all the players being more aggressive when it comes to taking him, either in advance, protecting the ball or taking actions that are on the edge of legality. This is achieved thanks to a great physics system, where you will notice a better handling of the soccer players and their hitting of the ball.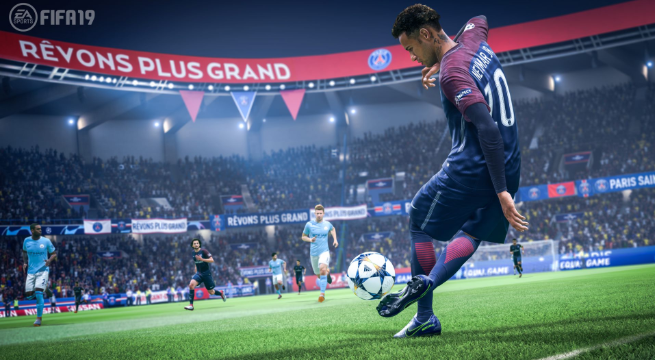 As for game modes, we are again well served. The first one you will find is El Camino: Campeones, which is the story of the previous game but with the novelty of having three protagonists: Alex Hunter, Kim Hunter and Danny Williams. Each one has its own story arc and the decisions we make can change the plot a little, being well narrated and being very fun to travel between different times and competitions. Our performance in training and in matches determines the success of the player in question, setting goals at the beginning of the same that, if we meet them, improve his assessment. In addition we can create affinity with other players through our decisions and doing special exercises that improve their relationship and make them play better together. All this makes it very entertaining, and you can even customize your street image or for parties.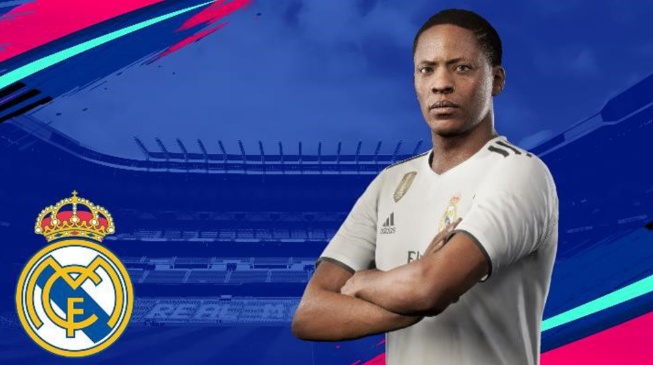 Next, for a player we have the Career mode, where we try to earn a reputation as a player or manager, lots of licensed tournaments, the novelty of playing the UEFA Champions League or practicing with skill games. In general, they have not changed much, something that does not happen with the Rapid Party, where you can enjoy as always friendlies but with the novelty of being able to choose between various disciplines: No Rules, in which you are offside and fouls do not exist, Survival, losing a player the team that scores a goal, Headers and Volleys, where only goals scored in this way count, Long Distance, which rewards goals from outside the area as if there were two, and El Primero in Marking, where he wins the team that reaches a certain number of goals.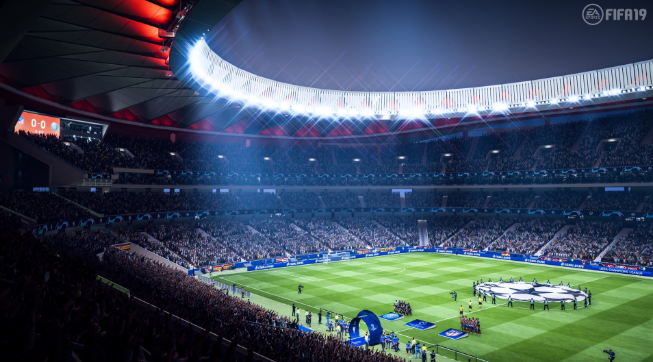 Along with this modality we have the acclaimed Ultimate Team, which is once again one of the most outstanding of the entire game. It is still very similar to that of past installments, but now some adjustments and modalities have been added that give it more variety and wealth. The first change you will find when it comes to getting rewards, where you no longer value only getting a victory, but also good statistics in possession, goals, passes or steals. Then we have Division Rivals, where we play games to try to move up the category and even get to participate in the FUT Champions, and the Squad Battles, which have many challenges to get money and other rewards to open envelopes, get new players and try to create a template of guarantees taking into account their affinity. In the end and with patience you can get the desired players, but you always have the option of resorting to micro-payments.
Finally we have other online modalities, such as Seasons, Cooperative Seasons, Pro Clubs or Online Friendlies, although there are no notable developments beyond certain settings. Of course, they all work very well, finding other players without problems and being very fluid matches.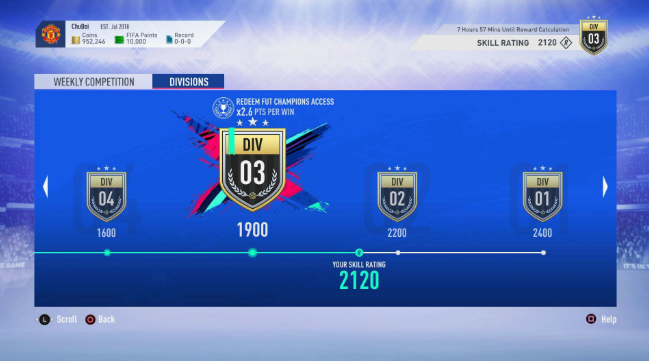 In conclusion, FIFA 19 is an installment that has managed to correct some playable errors to offer more satisfying matches, where combinatorial play counts more to create spaces than individual ability. The control over the players is very good, as well as making passes, although we thought that the Precise Finishing system could be better adjusted and that other footballers had to be better taken care of so that they seemed less generic. If we add to all this the great variety of modes and new additions, we have a game for a while.
At first glance it may seem that it has not changed much compared to past installments, but once put in command you will discover that its gameplay has improved a lot, although it still has small defects to correct in the future.