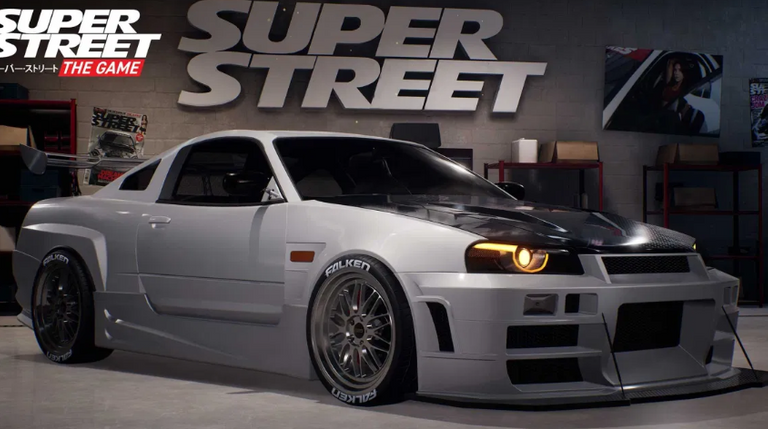 Super Street: The Game is an arcade-style driving title in which you will participate in high-speed racing in order to increase your reputation, consequently unlocking new tests and obtaining money that will allow you to improve your vehicle. It has been developed by Team6 and is distributed in physical format for PlayStation 4 and Switch by Meridiem Games, being based on the popular motorsport magazine.
As soon as we start we are offered an optional tutorial where we are shown the controls of the game. They are quite simple, with a button to accelerate, another to brake, the nitro, the handbrake to drift and the possibility of repositioning our vehicle if we deviate from the route, with various points of view to adapt to the tastes of the player. Being their arcade driving, at first it is a little difficult to get to them, but once you discover the importance of skids when taking sharp turns and nitro the experience improves a lot. The races are street races, so there are no rules, so you can try to get rid of your rivals by throwing them off the road or take small shortcuts without skipping the checkpoints.
Then you will choose one of the available cars, which at first have a scrap look that you will have to improve with new parts as you get money in the races. This is one of the highlights of the game, as you can change almost any part of the vehicle in the garage, both to improve its performance and to make it more attractive. Decorate your car with new parts, paint it, buy new parts to increase its performance, change the headlights, the interior, adjust the wheels or do with new audio equipment to make your vehicle unique and original.
In addition, it is not necessary to be an expert in the subject, since at all times it is clearly indicated if they benefit us. Enhances braking, durability, gearbox, grip, power, appearance, suspension, or weight. All of them are important for racing or to make our reputation go up more easily.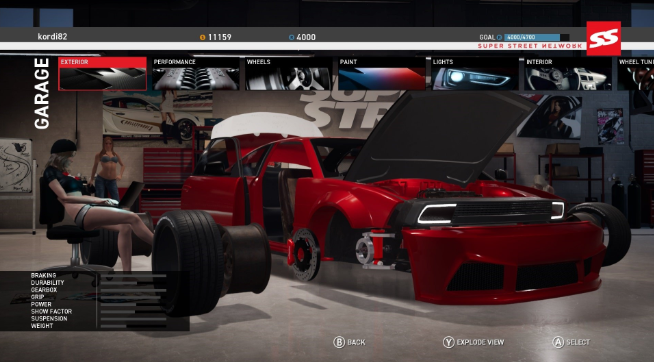 Regarding game modes, we have three available: Race, Quick Race and Multiplayer. The first of these, Carrera, leads us to compete in different tests to try to get the best possible position, get more money and increase our reputation to unlock new tests. It is the most entertaining of the entire game, participating in street races against other drivers, time trials, duels, sprints where to look for hidden checkpoints around the city or even elimination tests in which the last drivers are left out when the stopwatch reaches zero among others. It is a lot of fun and depending on the difficulty of the test we get more or less money and reputation.
Then we have Rapid Race which, as its name suggests, proposes us to choose a vehicle to go directly into action, something ideal for fast games. Unfortunately, there are no incentives that invite us to play it.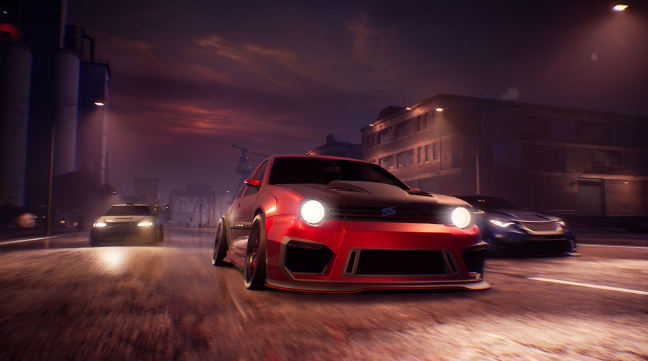 In Multiplayer we can compete both online, by trying to get points with which to move up the leaderboard despite the long wait to find a game, or offline on a split screen. It is entertaining to play against friends, since in the end the pikes make it more fun, while online is not very successful and will depend a lot on the community of the game.
We have to say that the artificial intelligence of the rivals is very aggressive, so they do not hesitate to hit your vehicle to try to get us out of the race. Every mistake is paid dearly and getting the first places will be uphill for you, so it is best to try to get rid of them and quickly reach the first position to travel alone.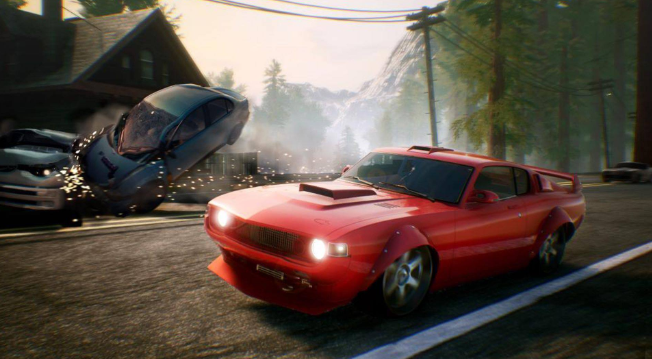 As they win races, new members join the team. These have racing experience and, in addition to teaching us new riding techniques, they enhance our reputation for faster climbing. You will also earn more money and reputation if you destroy urban furniture or pass near other vehicles that move freely.
As for duration, we are facing a fairly extensive title, with lots of tests to pass, parts of the vehicle to unlock and the addition of online, which gives more life to the game. The final objective is to create the vehicle of our dreams, so you will have to dedicate many hours to it.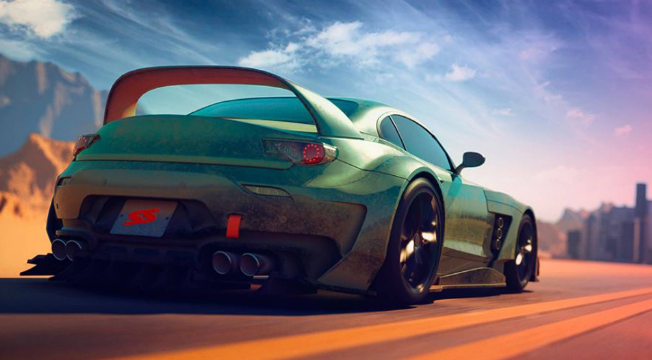 Graphically it complies, but being a low budget title, some shortcomings are noted. The vehicles and circuits are quite well modeled and designed, but you will find a popping and a late loading of very remarkable textures, upgradable physics or a not very successful damage system. At least during races it runs quite smoothly, something that cannot be said on certain menus.
In the sound we have cane melodies to bring frenzy to the races, sound effects achieved to perfectly differentiate the new parts fitted to our vehicle and texts in Spanish that allow us to understand all its mechanics and the improvements we add.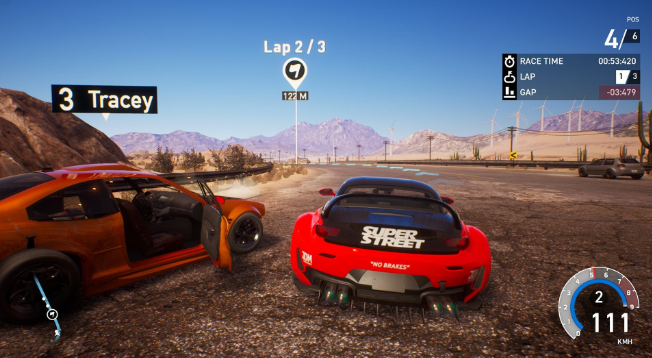 In conclusion, Super Street: The Game is an entertaining game despite its shortcomings, where the greatest motivation will be found in obtaining money to buy new parts for the vehicle and create the one that best suits your driving style. The tests are varied, but aggressive AI and a shortage of modalities can eventually lead to despair, with small mistakes that can end a race. If we add to this some technical problems and physical improvements, we have a product that may seem incomplete.
Still, if you like participating in challenging arcade races and the world of tuning, you can give it a try, since it is very complete in this regard.