Hi Everyone,
The anticipated event after the release of land sales in Splinterlands is coming soon. The raffles received from buying land, from the Uniswap promo or from another party (privately or hive-engine) is about to be drawn on Tuesday, January 26th, at 12:00 PM EST / 17:00 UTC as per the offical post here. Up until now, everyone is just waiting for this date to come for those who have tickets. With over 790k tickets out there and only around 52k prizes to be won, the odds are 1 prize to 15 tickets according to the Splinterland team.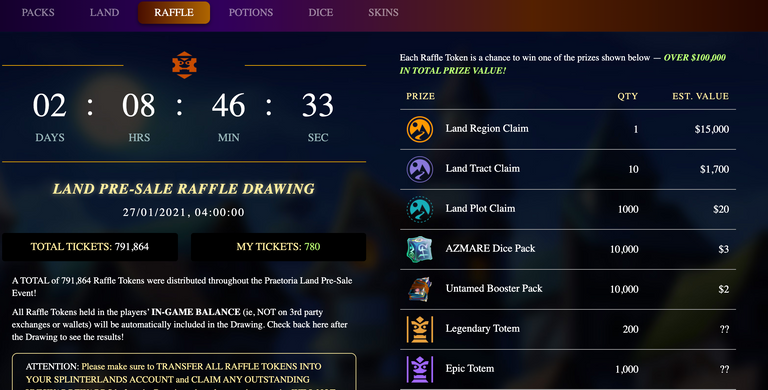 Currently I have 780 tickets so fingers crossed I get something cool. The biggest prize is a whole region worth approx $15k which is pretty attractive. Smaller prizes like land plots, DICE packs and totems are also available. Why I am writing this post is to remind you all if you own a raffle ticket, make sure it is in your Splinterland account BEFORE the raffle or you won't be able to be in for a chance to win a prize or two. So there are some simple steps to make sure to check if your tickets are there. Under the "cards" table, you will see two buttons on the right under "inventory". Hover to the one on the right that looks like a money back and click that.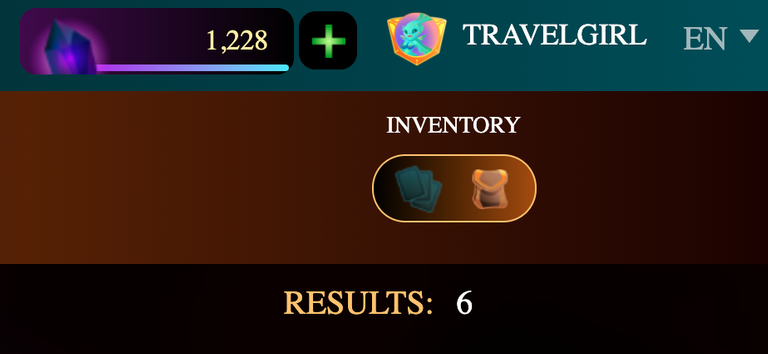 There you will be able to see the things you own like the Spellbook, DECs, any packs etc. Or alternatively, under raffle tickets tab within the shop section, you should be able to see the tickets you have under your belt. That's it and hope for the best. Fingers crossed to those of you who own some raffles and I do hope I will be able to get something cool when the results are in. Good luck!!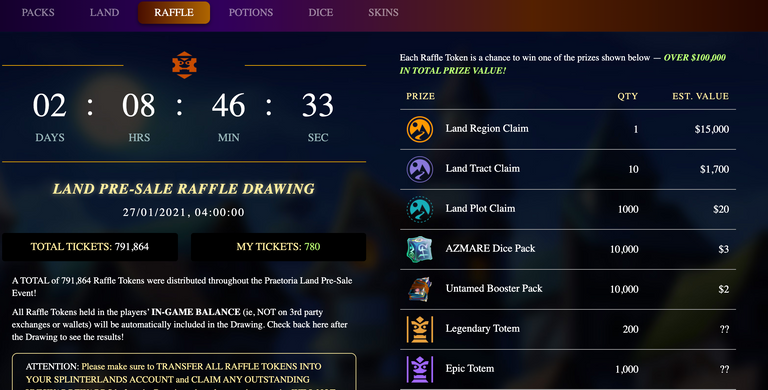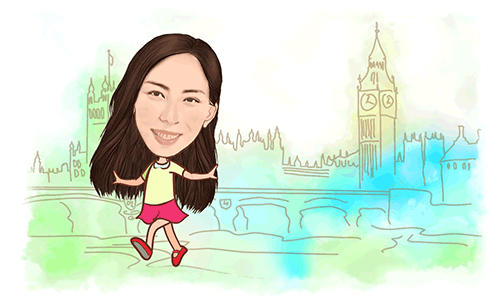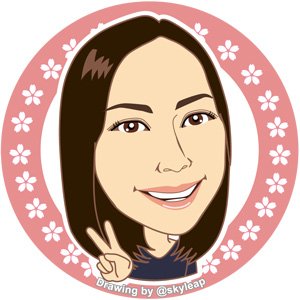 ---
Thanks for reading. If you like my post, please follow, comment and upvote me. There will be more exciting posts & destinations to come.
All photos & videos are taken by me & co in all my blogs/stories unless quoted.