Hi Everyone,
It has been awhile since I have upgraded my cards. One part of me is I'm time poor, I login play a few games between cooking, waiting to do their homework and the other part of me is I want to spend as little as possible since putting in a big sum into by a tract during the land sale. To me it was a big sum (one hit) so it really hit me compared to the packs or cards I get here and there even though when I add them up it will cost way more than my tract. So here is what I have upgraded recently hoping that I can climb the ranks a little more easier.
I saw the Oaken Behemoth card price dropped a bit so it is the chance to level it up to level 2. The extra knockout ability comes in hand when the monster strikes. Although it is a high mana card, it has the double attack plus reach which is one of my favourite ability. Put the monster in second spot and I'm set.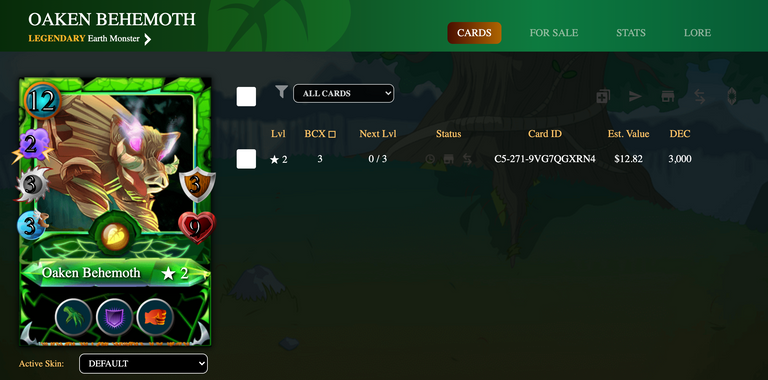 I have finally leveled up my Centauri Mage to level 5 to get the repair ability. Love this ability with the return fire, it is great to protect the team and the monster. I didn't realise I have enough single cards to upgrade this or else I would have done this ages ago (did I mention I was time poor)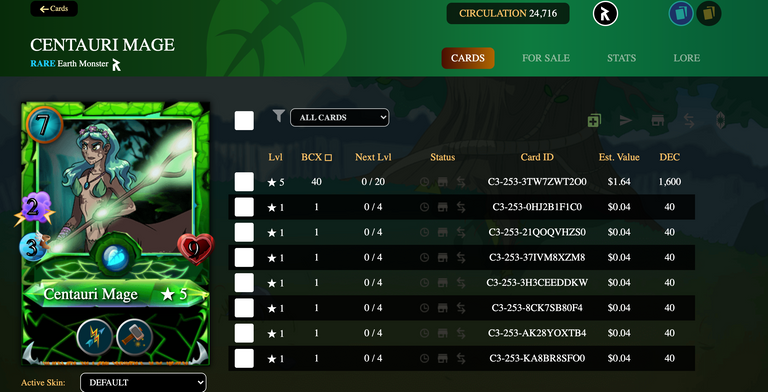 The other one I upgraded was the Spirit Sharman. Redemption was what I was eyeing and I'm glad I did it. Not a cheap card to upgrade but I had enough to do so why not. I don't normally like to upgrade rarer cards due to the demand of them later on but this one I decided to take a gamble and have this beauty in my team. Getting rid of some life from your opponent before the monster die is a huge bonus. As you can see, I have been working on my earth team, I'll be slowly working around my other ones to see what other upgrades I can work on or towards to make myself more competitive with the rest of the other players.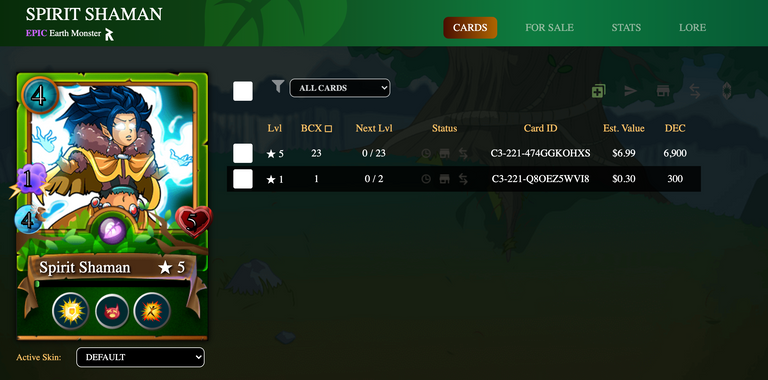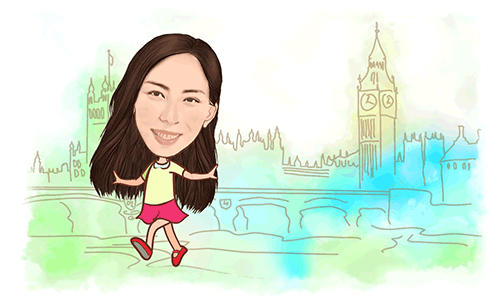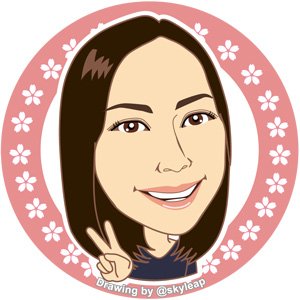 ---
Thanks for reading. If you like my post, please follow, comment and upvote me. There will be more exciting posts & destinations to come.
All photos & videos are taken by me & co in all my blogs/stories unless quoted.