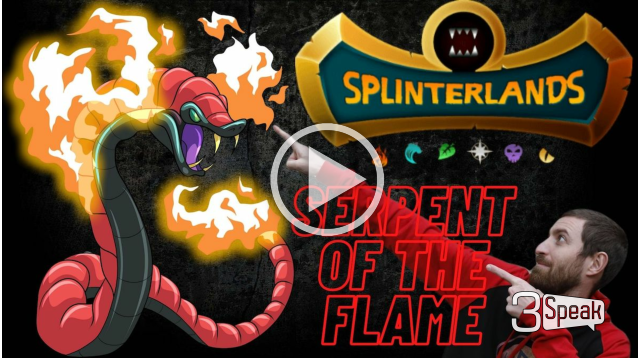 ---
Hey Splinterlands buddies!
This week we are talking about a card that, thanks to its initial ability, can make pan to pan to its opponents, we are talking about Retaliate, because when hit it has a chance to react to the attack.
It reaches its best at level 6, where it has 3 abilities, from the third level comes Poison, which damages opponents at the beginning of each round, to the fifth comes Piercing, where if the melee or ranged attack causes excess damage to the target's armor, the remaining damage will decrease the target's health.
On sale from as little as 3 dollars to 105!! Surely not cheap this flaming snake that boasts a longevity not indifferent, the one in my possession I have it practically since I started playing, in addition to this has a very attractive style thanks to an aggressive design and an intriguing lore.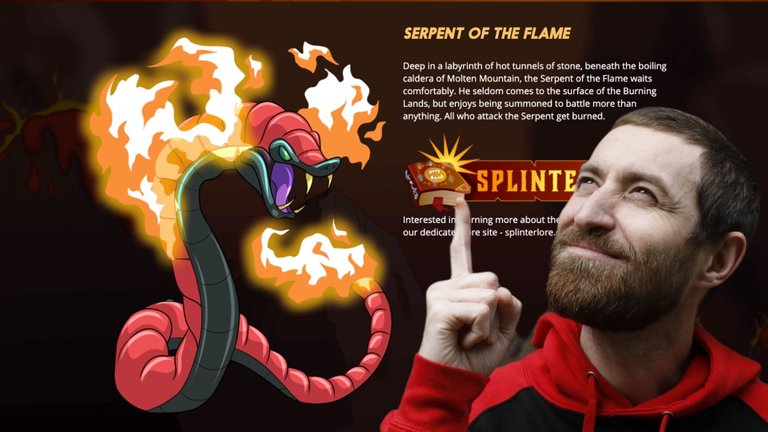 Fire has never been my strong point, indeed, along with death is my weak point, when I use it to be honest I have never held this card more than much in consideration, a single Melee is too little for my brain, on the speed nothing to say, indeed, 5 already from the first level and many hearts, 9, compared to 6 mana to be able to deploy it.
Very interesting instead the numbers at the highest level, where the speed remains unchanged but we add two Melee, 1 heart and the shield value of 2. In this case I must admit that I would deploy it very happily, but it is not my case unfortunately, so here is that in the battle of the video I tried, at my own risk... by fighting myself!? Well, yes, because I had some problems with the card, which I had lent to my wife, if you are curious to see what happened just watch the video, see you on the battlefield!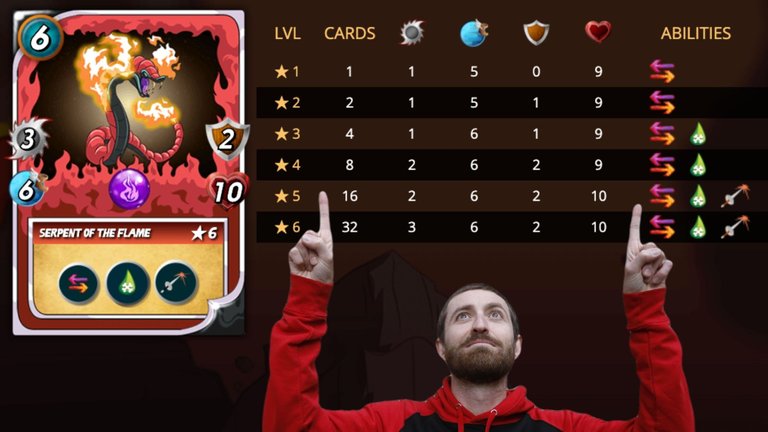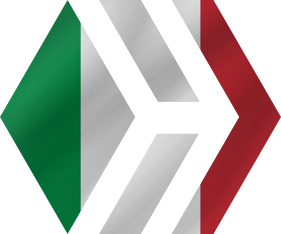 Ciao amici di Splinterlands!
Questa settimana parliamo di una carta che, grazie alla sua abilità iniziale può rendere pan per focaccia ai propri avversari, parliamo di Contrattaccare, perché quando viene colpito ha una possibilità di reagire all'attacco.
Tocca il suo apice al livello 6, dove possiede 3 abilità, dal terzo livello arriva anche Veleno, il quale danneggia gli avversari ad ogni inizio round, al quinto arriva Perforazione, dove se l'attacco da mischia o da distanza causa danno in eccesso all'armatura del bersaglio, il danno rimanente diminuirà la salute del bersaglio.
In vendita a partire da ben 3 dollari fino a raggiungere la bellezza di 105!!! Sicuramente non economico il serpente delle fiamme che vanta una longevità non indifferente, quella in mio possesso ce l'ho praticamente da quando ho iniziato a giocare, oltre a questo ha uno stile davvero accattivante grazie ad un disegno aggressivo e una storia intrigante.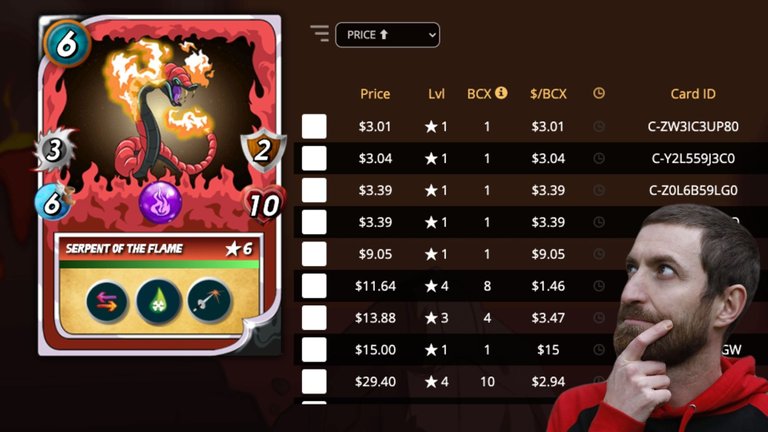 Quello del fuoco non è mai stato il mio punto forte, anzi, assieme alla morte è proprio il mio punto debole, quando lo uso ad essere sinceri non ho mai tenuto questa carta più di tanto in considerazione, un solo Melee è troppo poco per il mio cervello, sulla velocità nulla da dire, anzi, 5 già dal primo livello e tanti cuori, ben 9, a fronte dei 6 mana per poterlo schierare.
Molto interessanti invece i numeri al massimo livello, dove la velocità rimane invariata ma si aggiungono due Melee, 1 di cuore e lo scudo del valore di 2. In questo caso devo ammettere che la schiererei molto volentieri, ma non è il mio caso purtroppo, ecco quindi che nella battaglia del video ci ho provato, a mio rischio e pericolo... affrontando me stesso!? Eh sì, perché ho avuto qualche problema con la carta, che avevo prestato a mia moglie, se siete curiosi di vedere cosa è successo non vis resta che guardare il video, ci si vede sul campo di battaglia!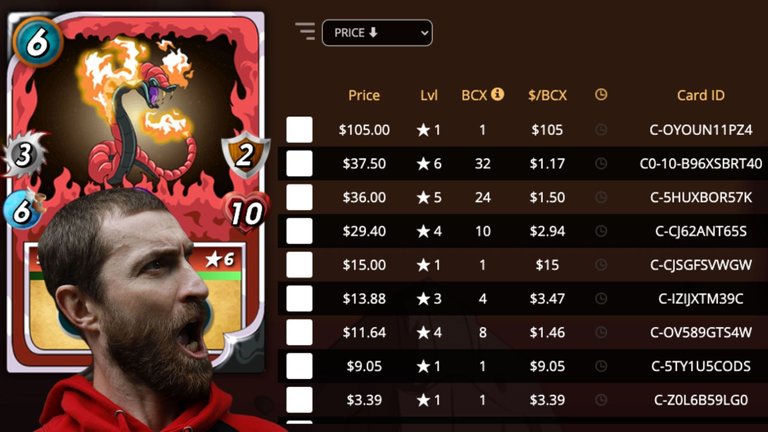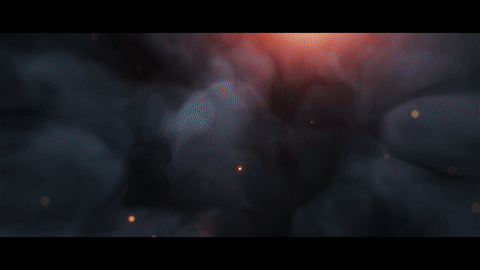 Gif by @doze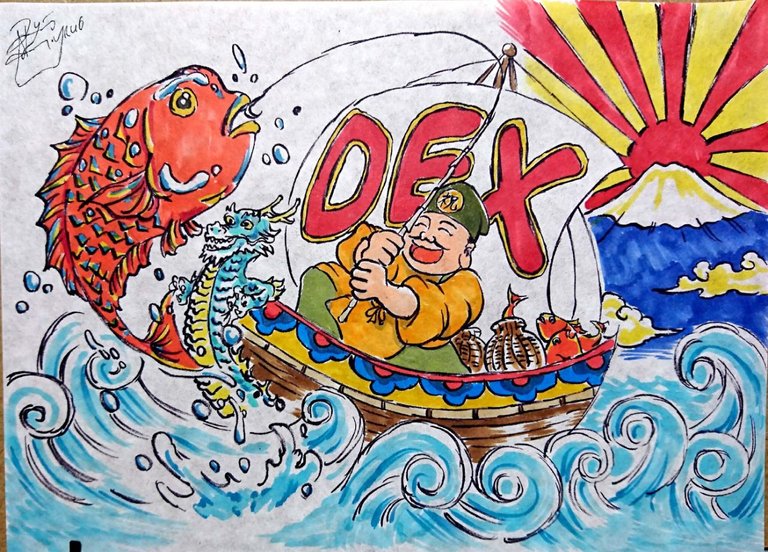 Drawing by @ryo-6414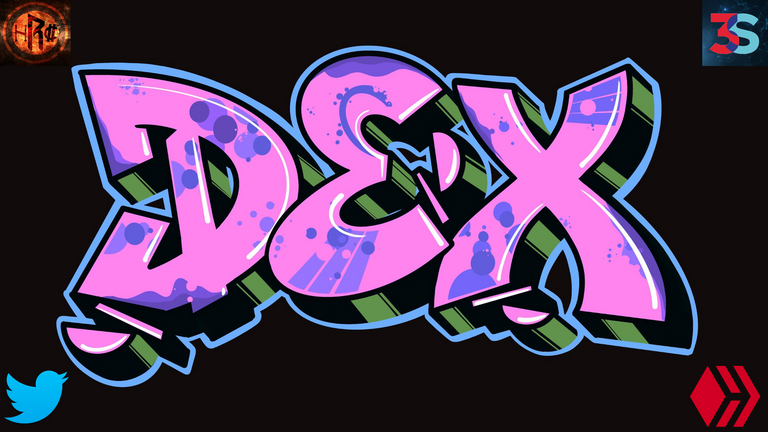 Follow me on Twitter - Logo by @ran.koree
---
▶️ 3Speak