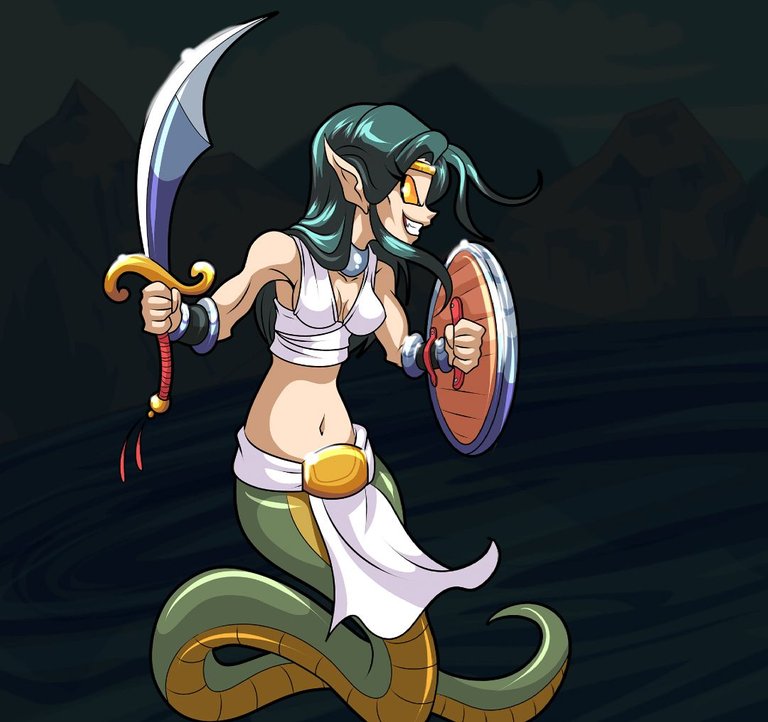 Hello splinterlords and splinterladies around the world, happy Sunday to you all. I want to say thank you splinterlands team, moderator of of weekly challenge @carriealien, and the curators of splinterlands Post. You are really wonderful for how you are making this platform interesting. People always like to come here afa and again.
Well! I was very disappointed for not having the card for weekly challenge; I went to market to get Nada warrior; I was thinking of how to buy it because I never knew I could used my Hive account to buy it. The reason is that my hive account is different from my splinterlands account. For complete two days, I was looking for the way to get this card. I chatted my friend maybe I might get Nada warrior from him but he also did not have.
Fortunately, I searched the market again and I just wanted to try maybe I can use my hive account to get it. Immediately I entered buying; it took me to my account and asked me to impute my hive signer password. Immediately I inputted the password; access was granted. I bought Nada warrior without stress.
Naga Warrior is one of the water Monsters with retaliation in its DNA. It has zero armor at all levels, two melee attack at level one and 5 at the highest level, it has three speed at level one; as the level keep increasing, the speed also increased. Six health at level one and 9 health at highest level.
Naga Warrior Abilities
This monster is one of the cards in water Kingdom with the following Abilities:-


• Retaliate Ability: this abilities is in all levels, ranging from level one to the highest level. This unique ability makes it suitable for this monster to attack in battles; Since it would keep retaliate (hitting back) any attacking monsters that attacks it.
Take note that, it will not retaliate against magic and long range attack monsters but only melee monsters. Therefore, apart from using it as attacking monster, it is very useful in some battles where the rules of the battle supported it. For instance, where the rule allow all Melee monsters to fight in the battle.



• Enraged Ability: if you have come across the Enraged rule in the battle, you will understand Enraged Ability. Any monster possessed this 'retaliate ability'increases the melee attack and speed spontaneously when damaged. This increased melee gives opportunity to such monster to gain momentum and capacity to destroy it target. The speed also gives this monster upper hand to go faster in such battles. Remember that, this Ability can only be unlocked at level 4 and you need to leveled up 8 Naga Warrior before you can reach level 4.
Battle Rule



• Broken Arrows: Range attack monsters may not be used in the battles.
• 30 Mana cap is given
Click here to watch the battle between chrisamuda and MBRO1.
BATTLE LINE UP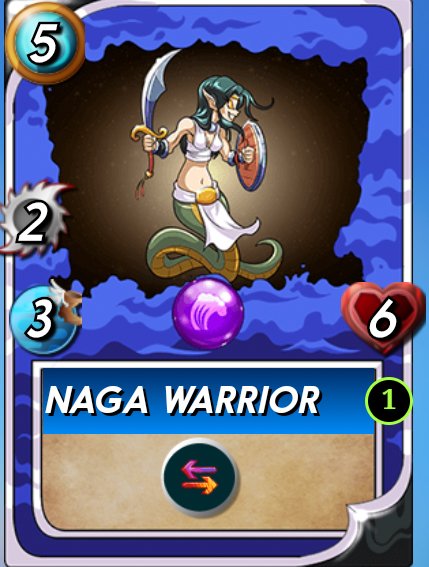 • Naga Warrior: I was eager to test the ability of this monster because I don't know the card before.immediately I bought this monster, I tested it in several positions but to not avail, I won 70% of the battle. I now discovered the best position is to attack.
First of all, to enjoy Naga Warrior, you need to get level 4 of this monster, because any monster that attacks in battles must be very strong. Therefore, I used my strongest monsters as first position or attacking.
Naga Warrior was able to reached second round before it was eliminated in the battle. It struck 3 times before eliminated by Torhilo The Frozen.
Before it dies, it retaliated when struck by Torhilo The Frozen. This is the unique ability I was talking about. When captain ghost attacked it, it does not retaliate because of the magic attack. The moment Torhilo The Frozen attacked, it truck back.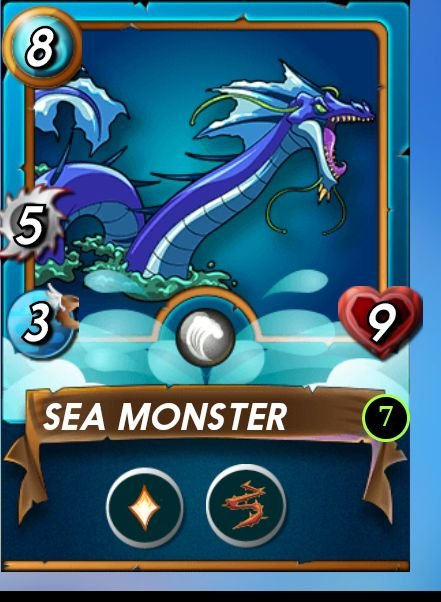 Sea Monster: I thought of having strong backup for Naga Warrior in case of anything. I knew it would be destroyed because of its level and fragility. I knew sea monster would be able to do the job that was left by Naga Warrior.
Sea Monster was able to finished up the battle by Eliminated Torhilo The Frozen at a strike.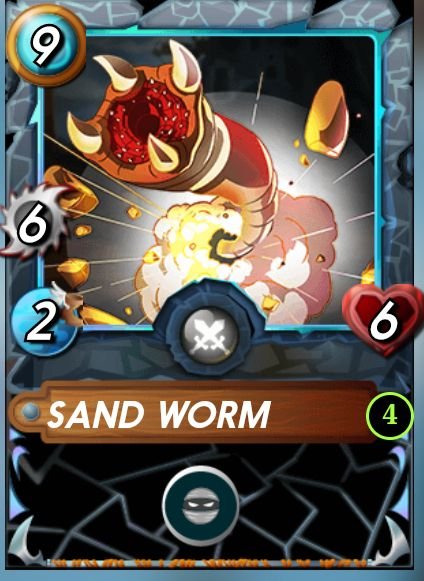 Sandworm: I need sneak monsters. I brought in sandworm because of its melee attack. As you can see, it has 6 melee attack in this battle. Whenever sandworm hits monsters in this battle, the monsters got eliminated. It eliminated Medusa and captain ghost.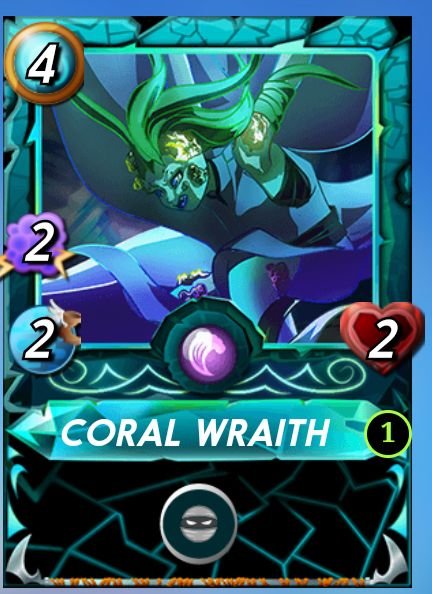 Coral Wraith: it was a wise decision chosen Coral Wraith. I need to bring in monster with magic attack from behind. The reason I brought in coral wraith is that, I have fought battles with sandworm; and I lost worfully because Sandworm kept missing the target More than 5 times. I thought of such monster might be present in this battle. Then, i decided to choose Coral Wraith incase of Sandworm failed me. At the end of the battle, both sneaky monsters did a great job.
Coral Wraith was the first monster that eliminated opponent monster in this battle. It destroys Elven Mystic with just one attack.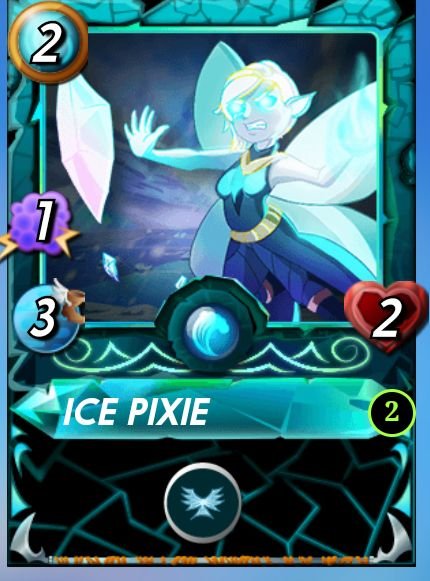 Ice Pixel: No monster was suitable to me than this monster in this position for this battle. It was the first monster that attacks Torhilo The Frozen before Naga Warrior attacked. The Speed to attack faster made me choose it.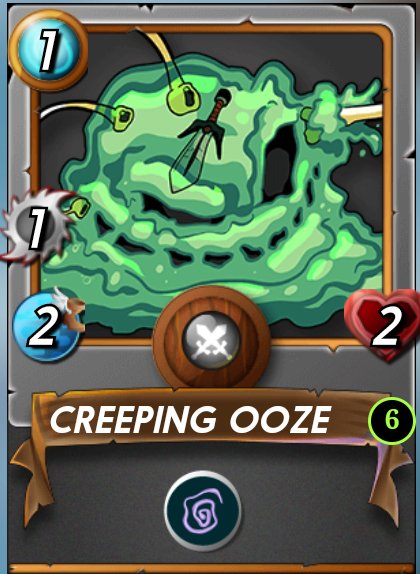 Creeping Ooze: Sometimes, we over emphasize the work and ability of Creeping Ooze. This monster reduced pressure in my side by reducing the speed of opponent monsters. This was the reason some of the monsters could not attack faster. The presence of creeping Ooze did tremendous work today that can not be neglected.
If there was no creeping Ooze in the line up, some of my monsters would have been destroyed. If you watched the battle very well, you would realized that no monsters that has speed beyond 4. Which simply means, some of the opponent monsters would have attack first but due to creeping Ooze, there speed were reduced.
Did my strategy work?
It works, I was crowned as the victory. In fact, only one of my monster was eliminated. It was a big victory indeed.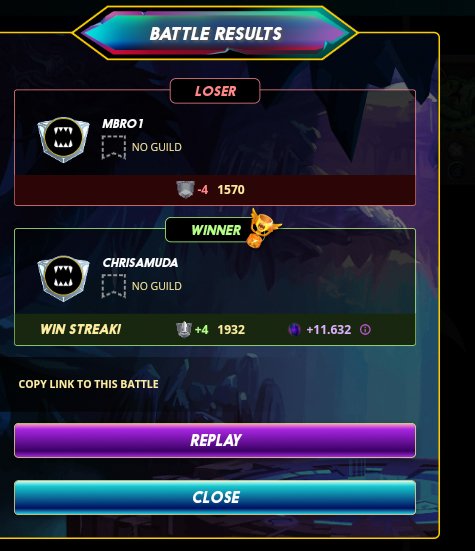 as you can see it in the picture above.
What I will try next time is that, if i get some money, I will try to buy more Naga Warrior. I want to see that enraged ability unlocked. I want to use that level 4 of Naga Warrior. I want to have test of Enraged ability. I have seen it in battles, I knew how sweet it is when using monsters with enraged ability.
Do I like Naga Warrior?
Absolutely yes. That is the reason I said, I would like to test higher level of the monster.
TAKE HOME LESSON
I learned one skill today that is applicable to my real life situation which is the faster you are, the quicker you achieve. Most of my monsters were faster enough to give me victory. The faster in decision or achieving your goals; The quicker you will become in achieving it. Therefore, stop folding your hands and waiting for your goals be achieved, work faster and smarter, you will achieve it