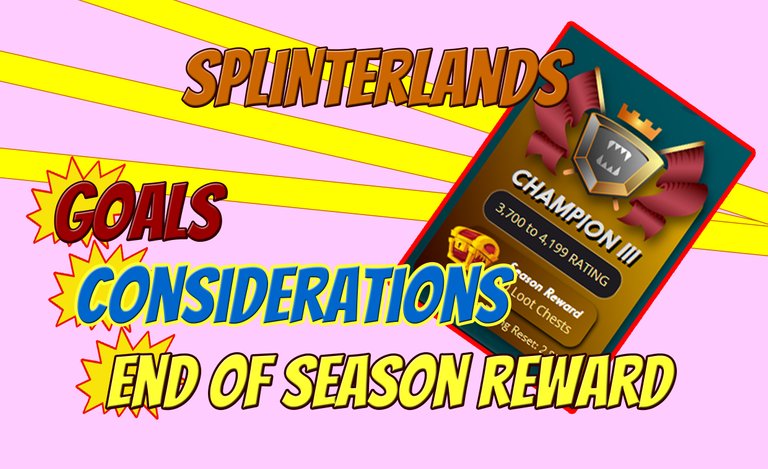 Card images owned by https://steemmonsters.com/ - Font used is Open Source
---
Hello friends,
Today 15th September another season of Splinterlands has ended.
It was a different season from the others because a new requirement has entered the game: the Collection Power.
I didn't really like being relegated to the Diamond III league so two days earlier I rented 10 cards and increased the value of my Collection Power from 251550 to 503000.
---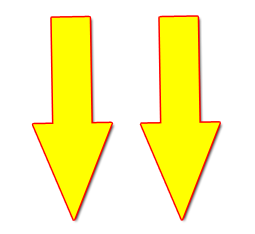 ---
I chose and rented cheap cards with a high DEC conversion value but at the same time I chose cards that could be useful in battle.
The cards I rented have different costs and contract duration.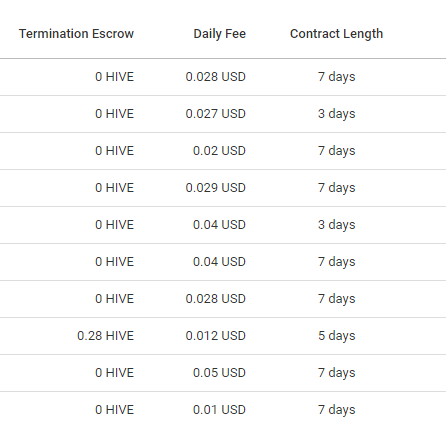 Nine out of ten contracts have a Termination Escrow equal to 0.
This means that if I decide to terminate all ten contracts I only have to pay a penalty in full (0.28 HIVE) of the only contract that has a Termination Escrow.
If, however, I terminate the Termination Escrow contract, I only have to pay half of 0.28 HIVE.
Please note that the Termination Escrow is advanced by the person who receives the rental cards, so if the contract is not terminated before the deadline, I will take back 50% of the 0.28 HIVE I advanced.
If I complete all the contracts I will have a total cost of 1,724$.
---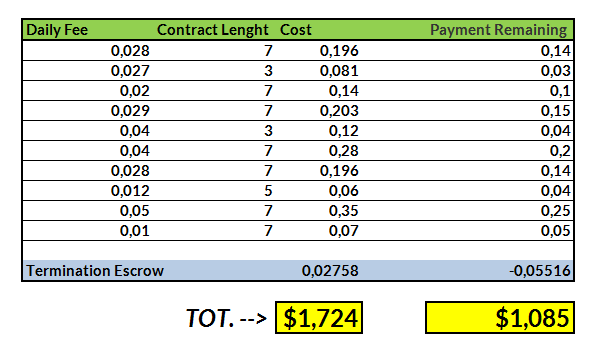 ---
The total remaining payments are $1,085.
Tonight after completing the daily mission I will terminate all contracts.
In this way the total cost I will have incurred to play in the Champions League will be 0.639$.

Only $0.639 to increase the Power score by 250000.
Not bad, is it?
I think renting the cards on the Peakmonsters website is the cheapest and fastest way to grow your Power Collection.
---
But now let's see how my end-of-season reward went.
---
My reward at the end of the season
---
Here is the reward I got today 15th September.
---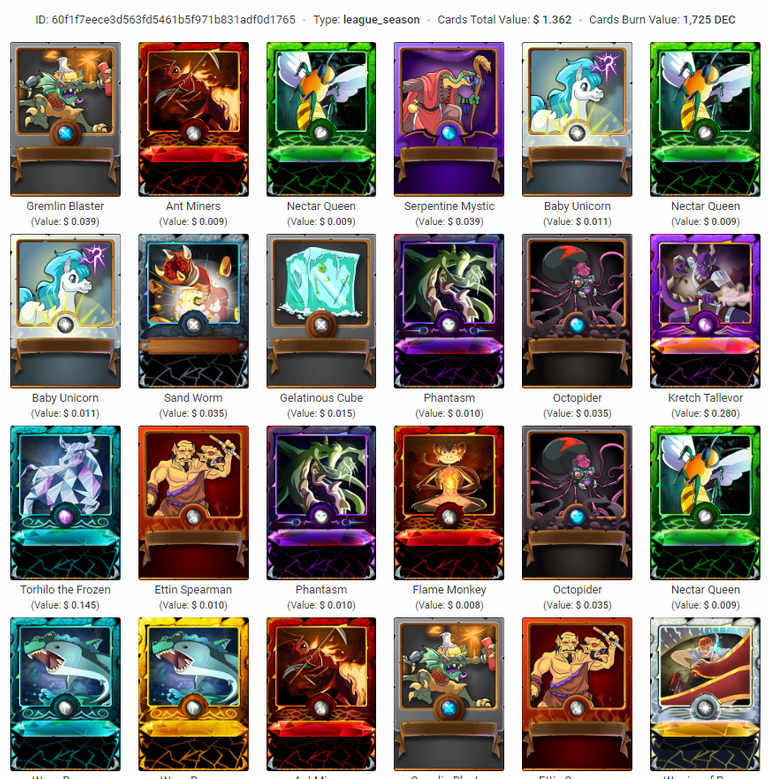 ---
Cards received: 28 on 120 chests
DEC total: 843
Total Potions: 45
Total value of the cards: 1.362 $
Total value of conversion into DEC: 1725 DEC
I also found 2 Untamed Pack
---


---
Total value of the cards (Untamed Pack included): 2.542 $
Value of 843 DEC = 0.4 $

Total reward value: 2,942 $
The reward could have been much better but it's all right :)
The great thing about Splinterlands is that you have fun and earn DECs and cards at the same time.
---
Objective for the current season
---
My main goal is always the same: to enter the Champions I league.
This season I was unable to exceed the rating of 4700 points.
My secondary objective is to optimise my card collection.
I will sell all the cards I don't use and all the cards, especially the gold cards, which have a high value in $ but a relatively low Power rating.
---
Other Considerations
---
I noticed a difference from the season before the introduction of the power requirement.
I had much easier to exceed the 4200 rating points than in the past, while I had much more difficulty just getting close to 4300 points.
Many opponents I met before and in particular many bots have disappeared from the champion leagues.
---
Haven't you registered on Splinterlands yet?
---

---
You are missing out on a more unique than rare opportunity to enjoy yourself and at the same time to earn tokens and cards.
---
Splinterlands is a beautiful game but it is above all an excellent investment (my personal opinion).
---
If you are not yet registered on Splinterlands and have decided to register, you can do it from this link:
https://steemmonsters.com?ref=libertycrypto27
obviously if you like to use my refferal link ...
If you liked my post leave a comment, an upvote or do a reblog.
See you on the Splinterlands battlefields.
---
Unless otherwise indicated, the images in this post are screenshots taken from the sites:
https://steemmonsters.com/
https://peakmonsters.com/
---

---

---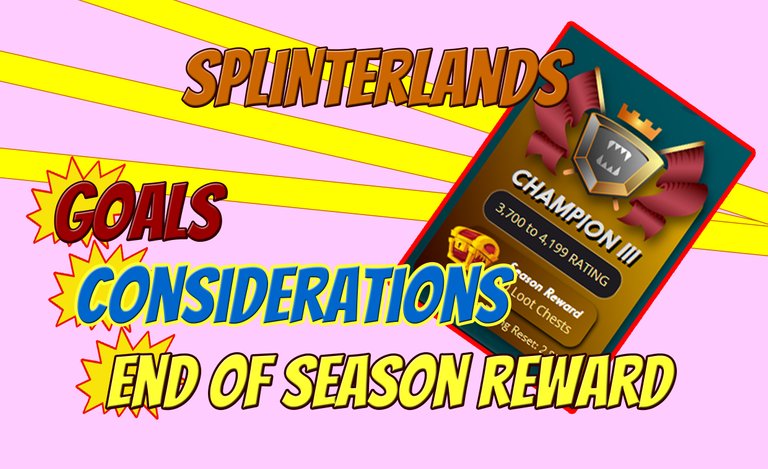 Card images owned by https://steemmonsters.com/ - Font used is Open Source
---
Obbiettivi e Considerazioni + Ricompensa di Fine Stagione
---
Ciao amici,
oggi 15 Settembre è terminata un'altra stagione di Splinterlands.
E' stata una stagione diversa dalle altre perchè è entrato nel gioco un nuovo requisito: il Collection Power.
Non mi andava proprio giù di essere relegato nella lega Diamond III così due giorni prima ho noleggiato 10 carte e ho incrementato il valore del mio Collection Power da 251550 a 503000.
---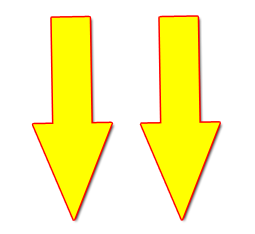 ---
Ho scelto e noleggiato carte poco costose, con un alto valore di conversione in DEC ma allo stesso tempo ho scelto carte che mi potevano essere utili in battaglia.
Le carte noleggiate hanno costi e durata del contratto diversi.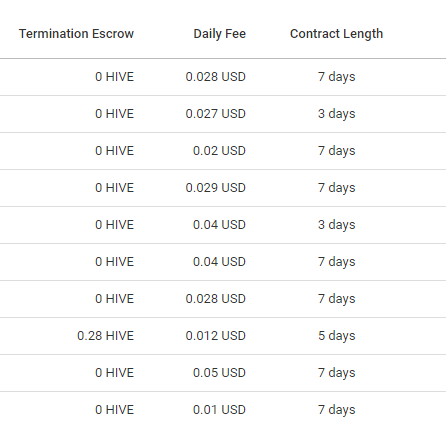 Nove contratti su dieci hanno un Termination Escrow uguale a 0.
Questo significa che se decido di interrompere tutti e dieci i contratti dovrò pagare solo una penale per intero (0.28 HIVE) dell'unico contratto che ha il Termination Escrow.
Se invece porto a scadenza il contratto che ha il Termination Escrow dovrò pagare solo la metà di 0.28 HIVE.
Nota che il Termination Escrow lo anticipa chi riceve le carte in noleggio e quindi se il contratto viene portato a termine io mi riprenderò il 50% degli 0.28 HIVE che ho anticipato.
Se porto a scadenza tutti i contratti avrò un costo totale di 1.724$.
---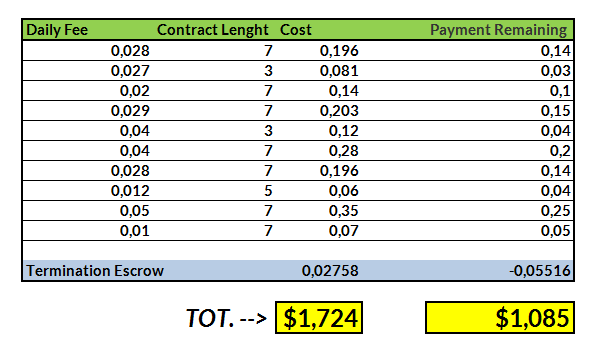 ---
Il totale dei pagamenti rimasti è di 1.085$.
Stasera dopo aver terminato la missione giornaliera terminerò tutti i contratti.
Così facendo il costo totale che avrò sostenuto per giocare nella lega Champions sarà di 0.639$.

Solo 0.639$ per aumentare il punteggio Power di 250000.
Non male vero?
Penso che il noleggio delle carte sul sito di Peakmonsters è la soluzione più economica e soprattutto veloce per far crescere il proprio Collection Power.
---
Ma adesso vediamo come è andata la mia ricompensa di fine stagione.
---
La mia ricompensa di fine stagione
---
Ecco la ricompensa che ho ottenuto oggi 15 Settembre.
---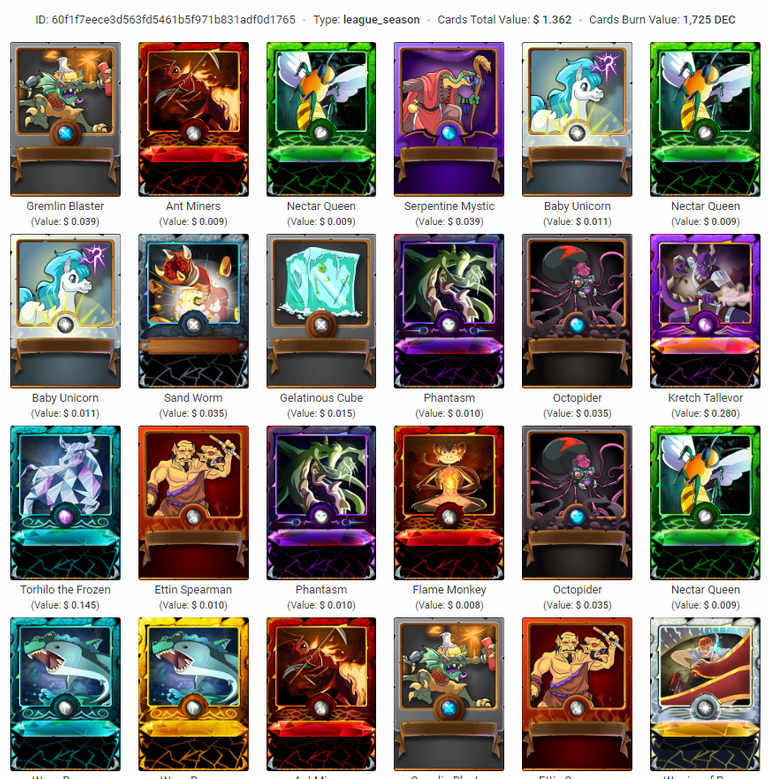 ---
Carte ricevute: 28 su 120 chests
DEC totali: 843
Pozioni Totali: 45
Valore totale delle carte: 1.362 $
Valore totale di conversione in DEC: 1725 DEC
Ho trovato anche 2
Untamed Pack
---


---
Valore totale delle carte (Untamed Pack inclusi): 2.542 $
Valore di 843 DEC = 0.4 $

Valore totale ricompensa: 2.942 $
Poteva andare molto meglio la ricompensa ma va bene così :)
Il bello di Splinterlands è che ti diverti e allo stesso tempo guadagni DEC e carte.
---
Obbiettivo per la stagione in corso
---
Il mio obbiettivo principale è sempre lo stesso: entrare nella lega Champions I
In questa stagione non sono riuscito a superare il punteggio di 4700 punti di rating.
Il mio obbiettivo secondario è ottimizzare la mia collezione di carte.
Metterò in vendita tutte le carte che non uso e tutte le carte, in particolare le oro, che hanno un valore alto in $ ma che hanno un valore relativamente basso di punteggio Power.
---
Altre Considerazioni
---
Ho notato una differenza rispetto alla stagione precedente all'introduzione del requisito power.
Ho avuto molta più facilità a superare i 4200 punti di rating rispetto al passato, mentre ho avuto molta più difficoltà solamente ad avvicinarmi ai 4300 punti.
Molti avversari che incontravo prima e in particolare molti bot sono spariti dalle zone alte.
---
Non sei un giocatore di Splinterlands?
---

---
Se non sei un giocatore di Splinterlands stai perdendo un'occasione più unica che rara per divertirti e allo stesso tempo guadagnare carte e DEC (NFT di Splinterlands).
Se decidi di registrarti, puoi farlo da questo link:
https://steemmonsters.com?ref=libertycrypto27
ovviamente se hai piacere ad usare il mio refferal link... :)
---
Splinterlands è un bellissimo gioco ma è soprattutto un ottimo investimento (mio parere personale) in particolare se, oltre a giocare, partecipi anche ai contest settimanali.
---
Se ti è piaciuto il mio post lascia un commento, un upvote o fai un reblog.
Ci vediamo sui campi di battaglia di Splinterlands.
---
Se non diversamente indicato, le immagini presenti in questo post sono screenshots presi dal sito:
https://steemmonsters.com/
https://peakmonsters.com/
(Font used is Open Source)
---

---