Hello Splinterland warriors!
How are you all i hope you will be fine and blessed today i just completed the quest with earth splinter and wanna show the quest rewards with you guys that what i got from the quest today in which i am picking the phantasm to explain it.
PHANTASM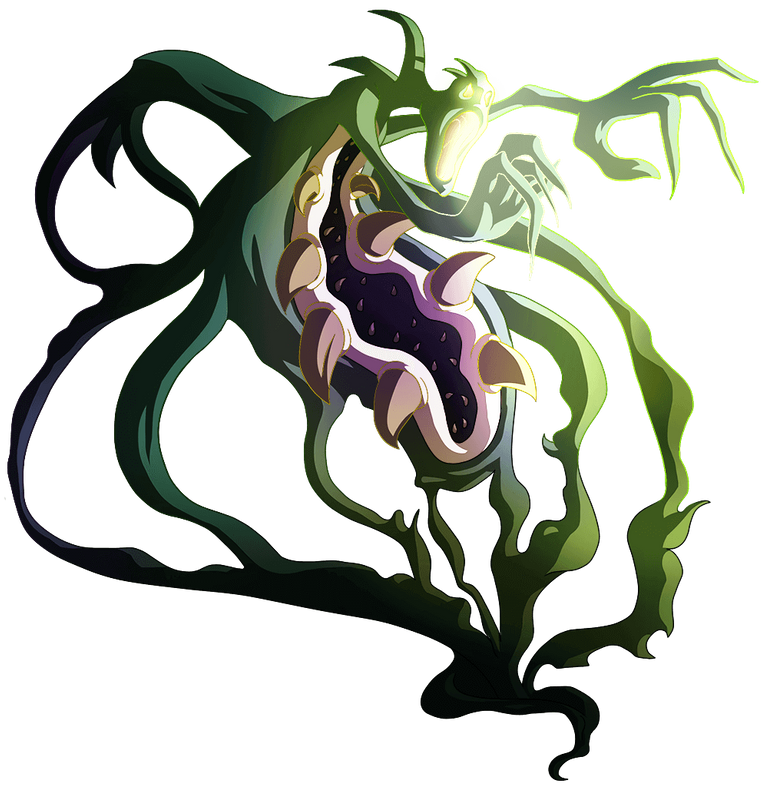 Many of the creatures of Mortis are terrifying and mysterious, even to the Dark Eternals themselves. When the Dark Tzar convinced him so many years ago to tamper with the rules of death, the Lord of Darkness never knew the true scope of the multitude of terrors he would be unleashing forever onto the Splinterlands.
src
Well, let me explain the phantasm which is a common monster from an untamed edition belongs to the death family which has some nice abilities with its melee attack like you will get the flying ability of this monster at level 1 and two more abilities at level 5 and max like return fire and retaliate ability which is really awesome to give you more power to stand and fight with your opponent in the first position.

STATUS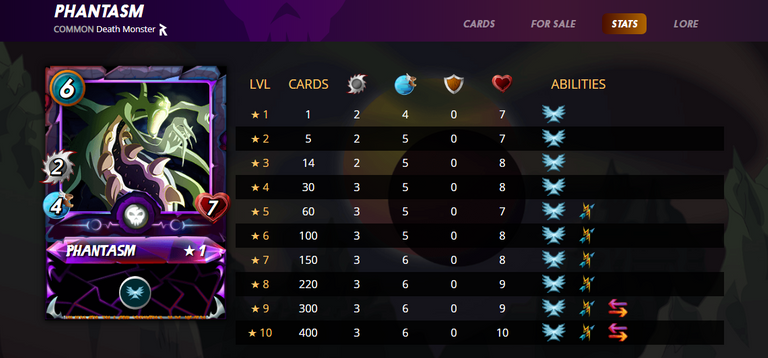 Phantasm is a 6 mana common monster that you can use in level 5 summoner and especially will be helpful in the earthquake ruleset that will not take damage from the earthquake. However, here you can see all the info related to this card like speed, armor, life, and abilities and also if you wanna sell this card then click on For sale on the left side of Stats to put it on sale to get some dec tokens. You can also buy cards directly from here which means in-game market but i will prefer to buy cards from https://dev.monstermarket.io/ that will give you some cashback on your investment as i am always buying cards from this market and getting cashback on every purchase.

LEAGUE UNLOCKED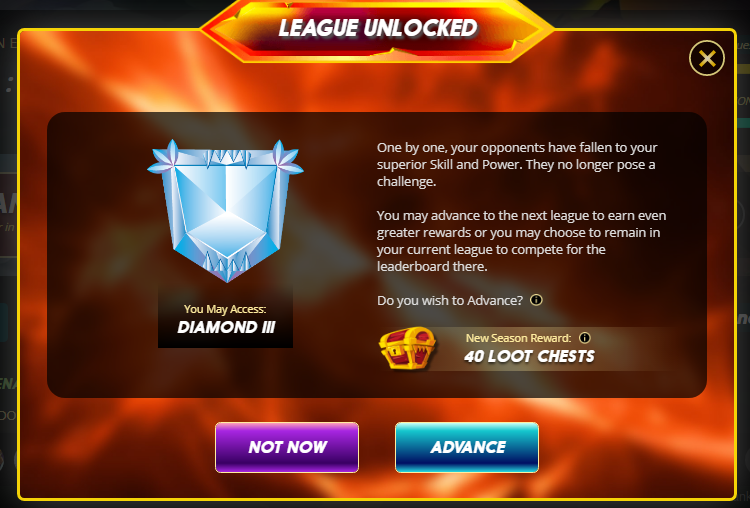 To be honest, it takes 10 days to reach here and touch the diamond league the reason you knows well because of the leaderboard everyone wants to stay in a lower league to get untamed packs in prizes so everyone has upgraded their decks for this fight and of course, everyone will be facing high level and strong players so beating them is impossible. However, that bots that we were faced before are also upgraded their splinters lol i lose some battles from the bot line up too. By the way, i did not click on the advance button yet will try to play some battles if i can tough the top 30 so it will great then otherwise 40 loot chest will be fine for me then.

Quest Rewards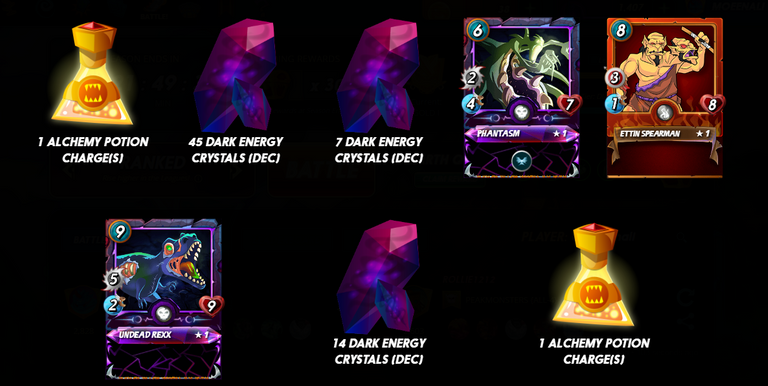 These are the quest rewards that i just claimed today after completing the earth quest which was easy because of the ORC SERGENT that i recently upgraded and now i can easily beat my opponent by using the earth splinter. My brother told me so many times to upgrade this monster soon even he sends me his level 4 orc sergeant but i did not upgrade it that time than two days before i bought it with roundabout 2k dec tokens that i invest to buy this monster and bought 53 cards from the market to make it level 6. However, here you can see the reward cards that i got which include the phantasm, spearman, and Undead REXX along with some little dec and potion charges.
This is enough for today see you tomorrow will share another post and another card from the daily quest special thanks to @fedesox for the great support much love and stay blessed.

All images are from the Splinterlands website if you are new to this game then signup here to play the game click here for signup
---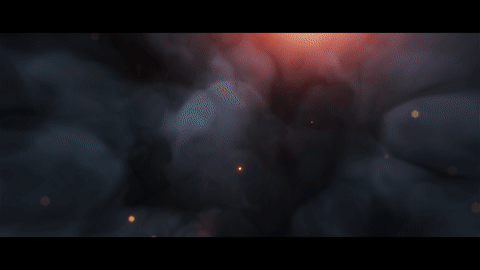 ---
Thanks For visiting my Blog
Best Regards @moeenali