Hello Splinterland warriors!
Another week of Battle challenge with another monster from the Fire family the great NAGA FIRE WIZARD same like the old NAGA so i am here to participate again thanks Always to the team for the great support and arranging these challenges for us on weekly basis.
THEME: NAGA FIRE WIZARD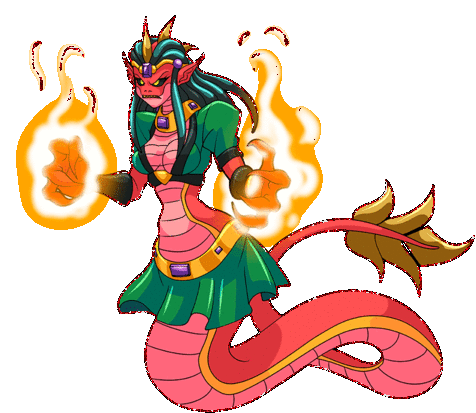 Edition: REWARD
Rarity: RARE
Element: FIRE
ATTACK: MAGIC
ABILITIES: Shield at level 1; Thorns at level 5
NAGA FIRE WIZARD is a great monster for high mana battles that i am using mostly in high mana battles in the last position for thorn ability to give damage back to the attackers and get less damage from the seak ability monster with melee and range attack because of its shield ability.
BATTLE WITH NAGA FIRE WIZARD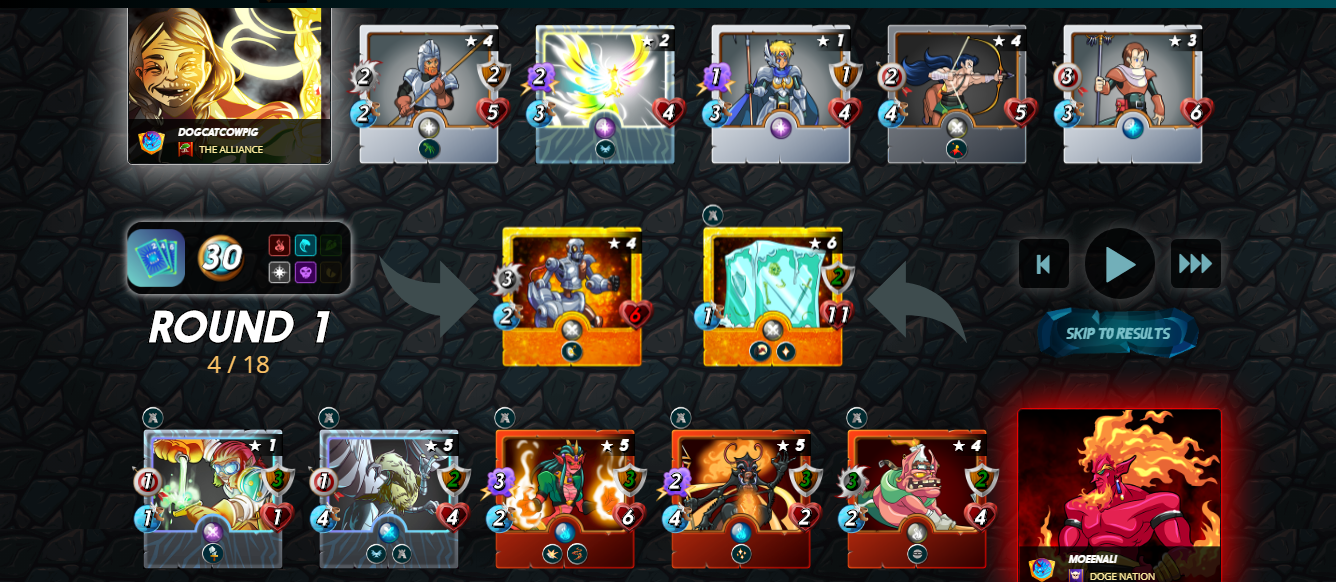 BATTLE LINK
BATTLE LINE UP
In the battle lineup, i will explain each card one by one that i used in the specific position along with the main card of this week battle challenge the NAGA FIRE WIZARD.

MALRIC INFERNO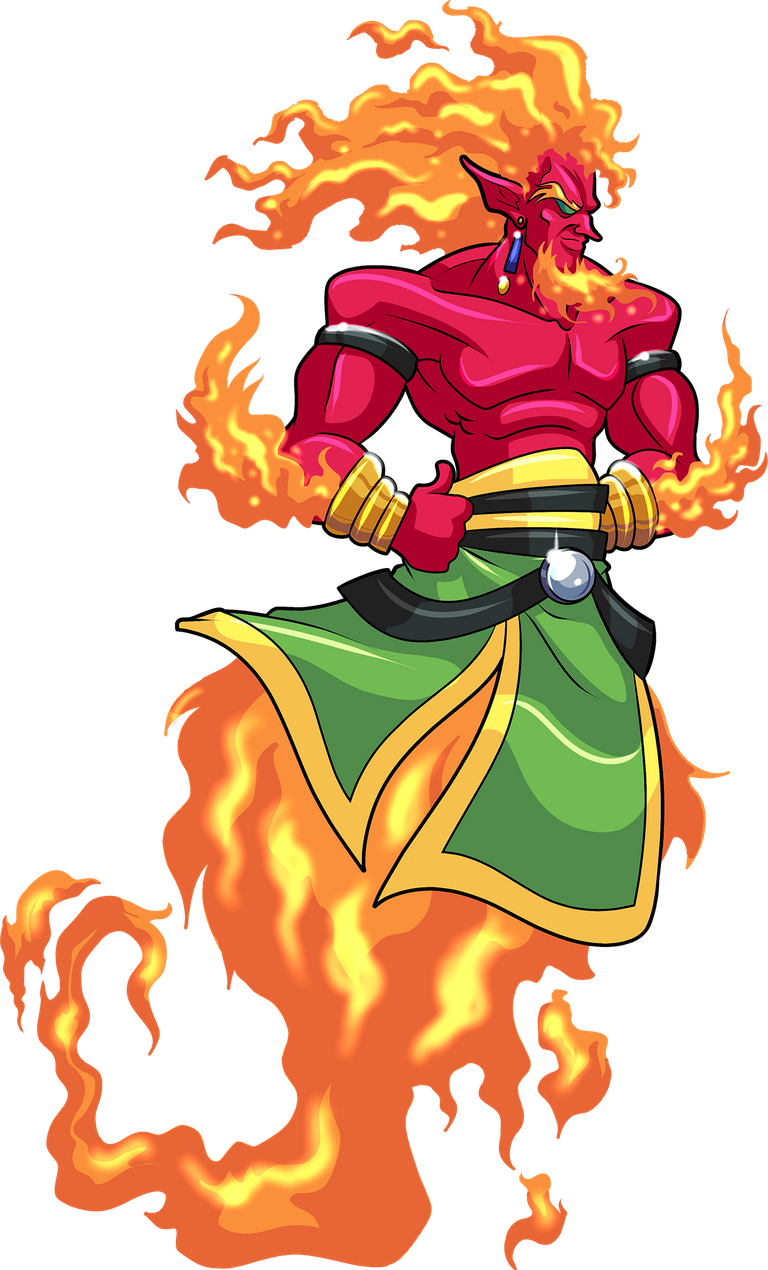 MALRIC INFERNO is a rare FIRE summoner from the beta and alpha edition that i am using mostly as compared to other fire summoner like untamed, and dice edition they are also good but can not reach to this one because this beta Fire summoner adding one extra melee attack to all friendly monsters which is good in melee mayhem and sneak ability ruleset.

RULESET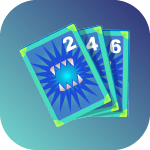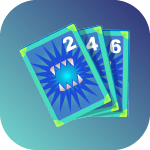 ---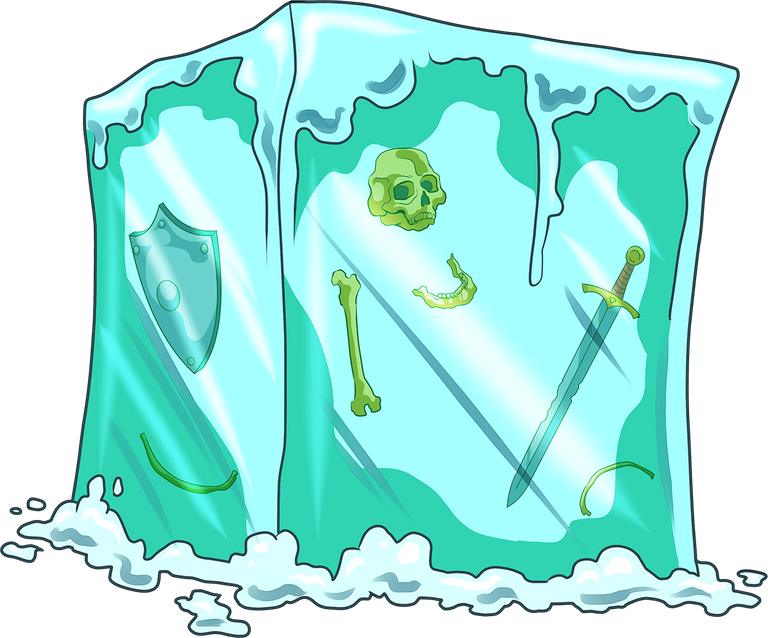 Well, the ruleset was allowing me to use only even mana monster with total of 30 Mana Cap so i went for the Cube which is a even mana monster with enough life to use it in the first position and stand alone for sometime in the battlefield that can easily restore its health and also gain one extra life when a monster dies each round either from friendly or enemy team. However, i did not used the melee attack monster in the first position because if i were used the Goblin mech so the enemy team can easily vanish that monster with magic attack so better to use the cube as compared to other monsters.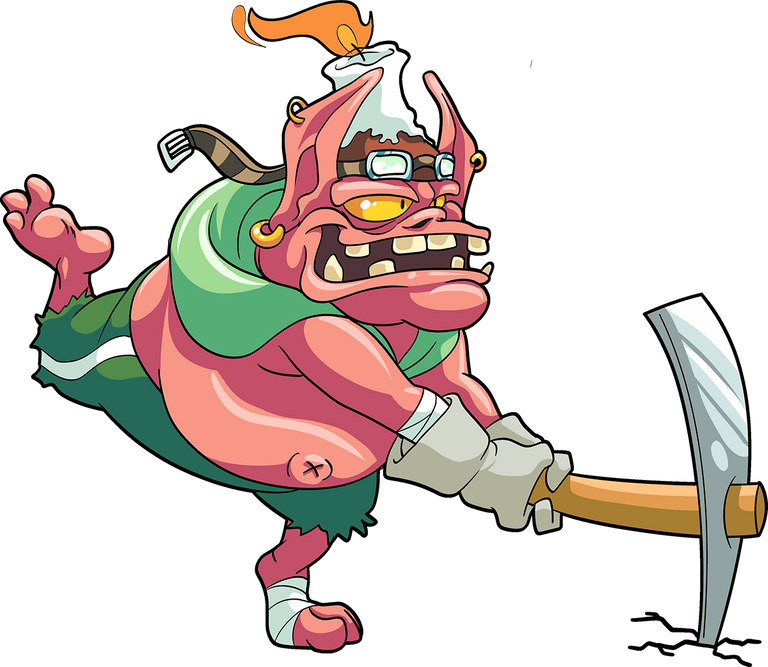 In the second position, i used a sneak ability monster the great KOBOLD MINER which is a low mana card that it can only takes 2 mana in the battle field but gives you a perfect melee attack upto 3 or 4 melee attack to target the last enemy monster and attack on it to kill them with its melee attack.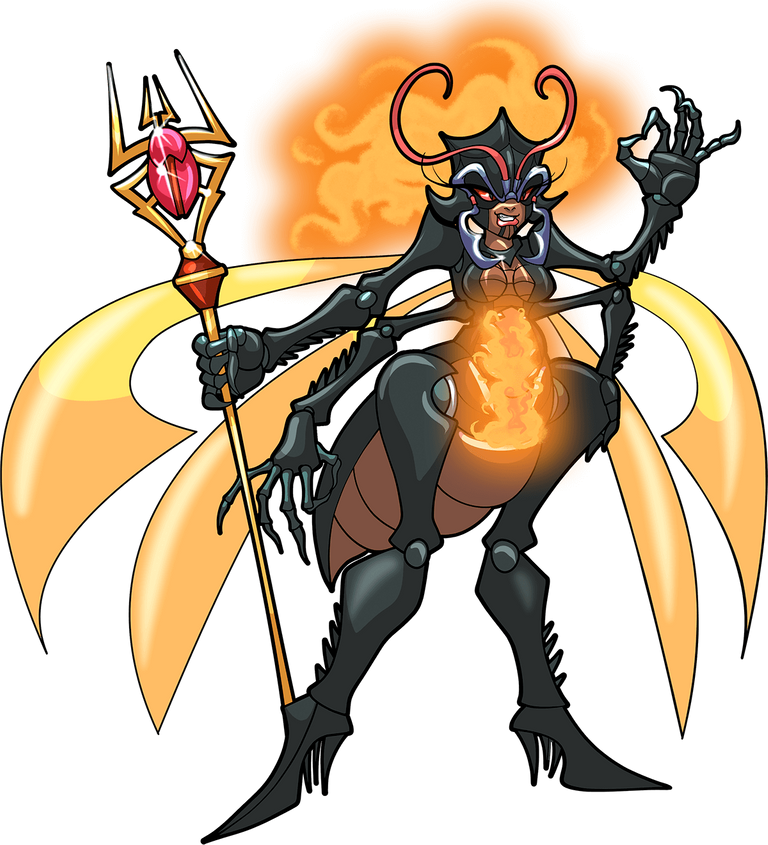 In the third position, i used the BEETLE QUEEN of Fire family with magic attack and a cool ability of heal tank to heal the first friendly monster. I used this for healing the Cube because of that enough life and scavenging ability that will not be killed easily when you give protection to the first friendly monster like two healer the one is bettle queen and the 2nd one is self healing ability with scavenging.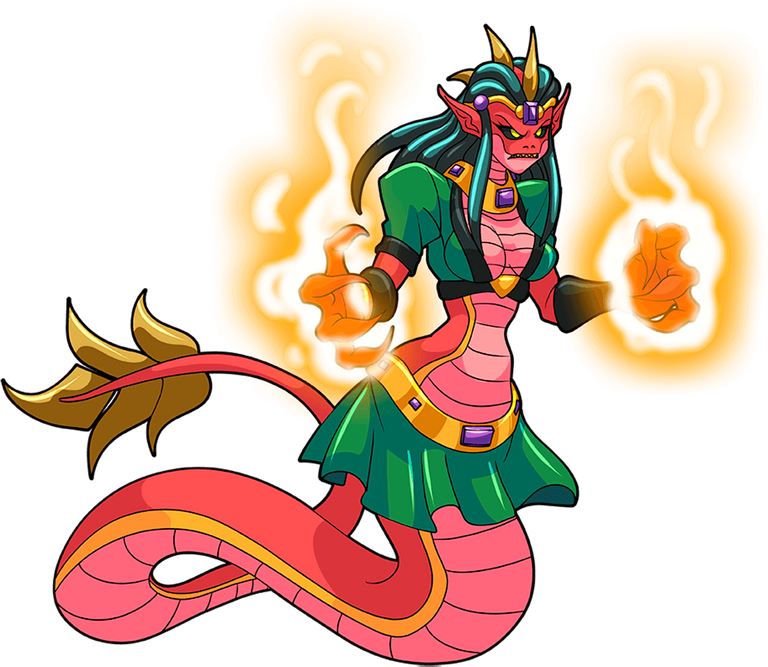 Here is the main monster of this week battle challenge the NAGA FIRE WIZARD so i used it in the 4th position to attack on the first enemy monster with its powerful magic attack that can easily reduce 3 life in a single attack from the enemy monster. The great two abilities are shield, and thorn so here if you have watch the battle the enemy team targeted this monster with range attack so this monster took less damage from the range attack monster because of its shield and if there were sneak ability monster so that would be killed with thorn ability from this monster.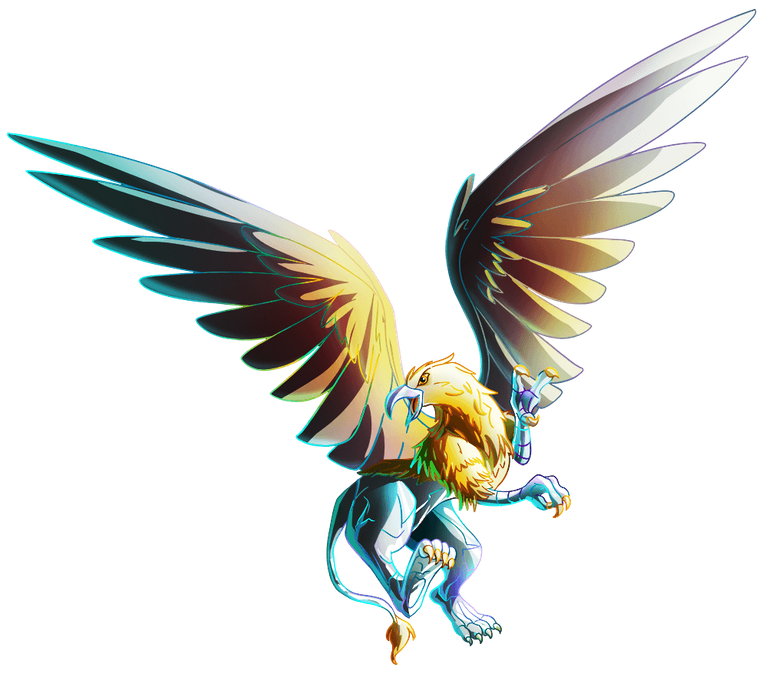 For protecting the first and other firndly monster with armor i used this monster to give protection in the form of armors which adds two armor to all friendly team so in a result the melee and range attack needs to hit the armor before reducing health of my friendl monsters that is why i used this monster in this battle.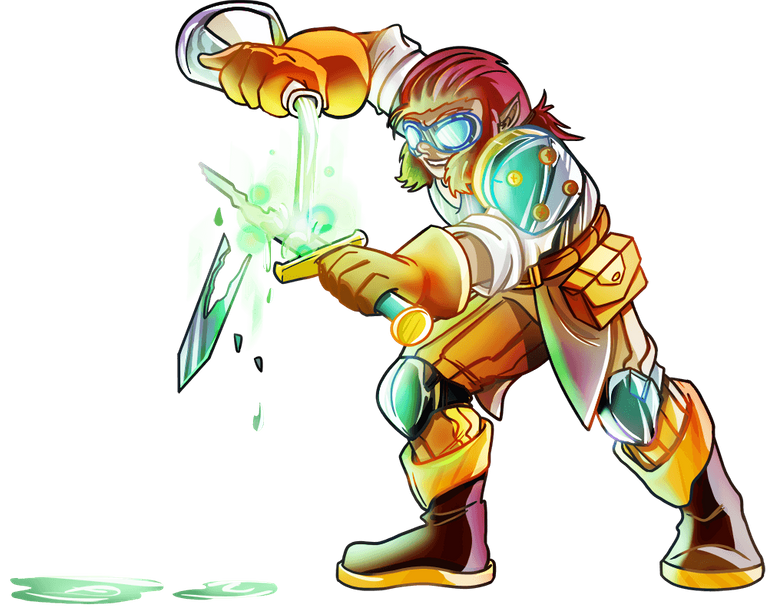 In the last position i used an epic neutral monster the HALFLING ALCHEMIST to reduce the melee, ranged, and magic attack of the enemy team while attack on them. Means that if an enemy monster has 4 melee attack it will cut in to 2 when this monster attack on that enemy monster.

Did your strategy work?
Here is the battle result and i won the battle with this strategy so the strategy work well for me.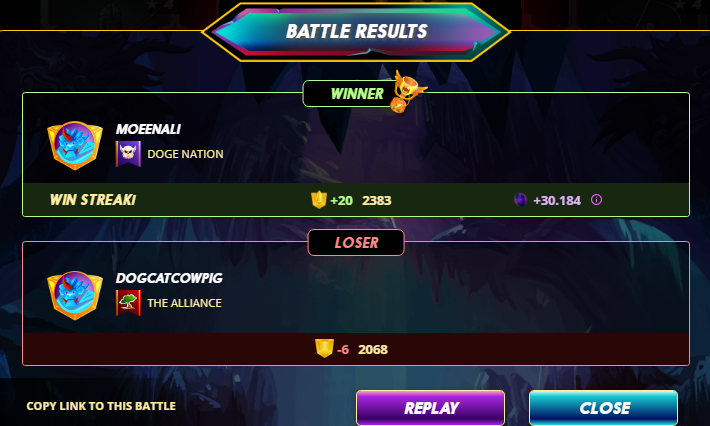 ---


All images are from the Splinterlands website

If you are new to this game then signup here to play the game click here for signup
---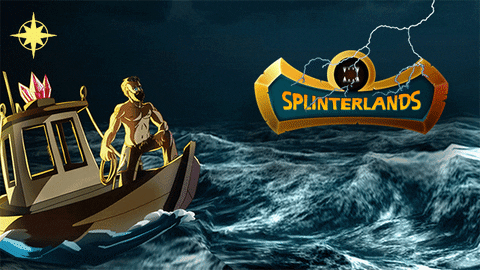 ---
Thanks For visiting my Blog
Best Regards @moeenali