Ciao a tutti ragazzi dopo ormai qualche mese torno a scrivere il mio report di @splinterlands , alla quale gioco costantemente tutti i giorni ma che non mi portava molta voglia di scrivere un report di fine season , però oggi ho voglia quindi eccomi qui con il post di fine season.
---

Questo è quanto successo nella scorsa stagione.
1,755 punti conquistati in 108 partite di cui 70 vinte e con serie massima di 10 vittorie consecutive della quale non ho memoria ahah.
Inoltre mi sono posizionato 810 nella lega ARGENTO
---

Visto che il mio potere è veramente basso rispetto ad altri utenti la lega massima che posso raggiungere è AGRENGO II ma se questa season andrà bene vorrei affittare carte come fa spesso @libertycrypto27 .
---
---
Grazie al sito https://peakmonsters.com/ sono risuscito a vedere la mia ricompensa di questa stagione che come carte mi ha regalato 4 carte dell'elemento terra , 2 sono Harvester mentre le altre due sono Braking Spider , entrambe le carte le avrò usate 2 volte da quando sono su splinterlands, inoltre ho trovato anche 2 carte dell'elemento vita , 1 è Chain Spinner e l'altra è Warrior of Peace, per la seconda non mi lamento anche perché mi capita di usarla 2/3 volte a stagione. In fine ho trovato anche la carta dell'elemento fuoco Anti Miners anche questa si va ad aggiungere alla collezione delle carte inutili.
---
Il valore totale delle carte è stato:
0,214 $
70 DEC se convertite
A questi vanno aggiunte gli altri dec trovati.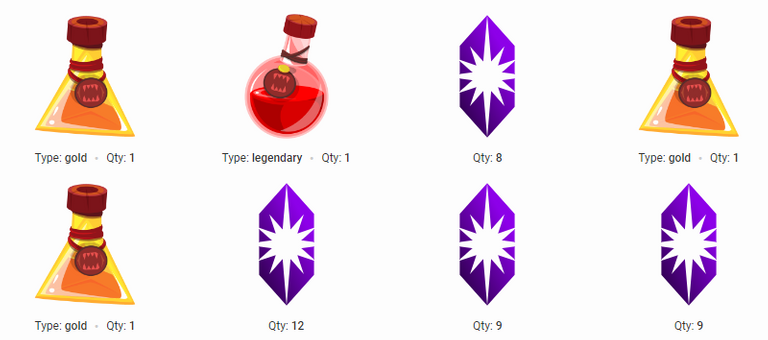 Quindi il totale porta un valore totale di 0,1278 $ insomma non il massimo.
---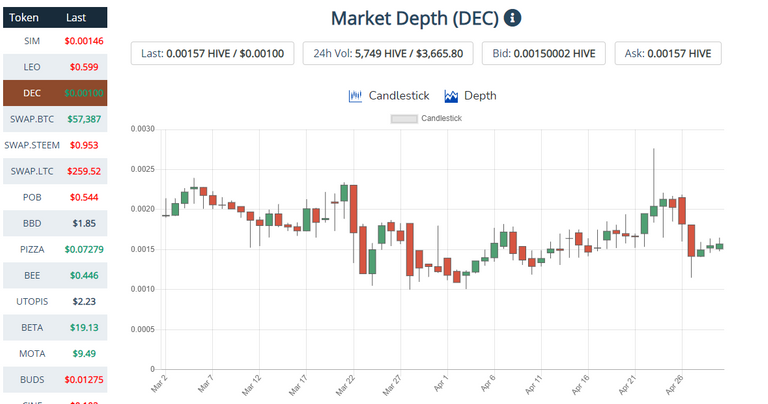 Rimanendo in tema $ andiamo a vedere il valore del DEC che equivale a 0,0001 $ quindi ogni 1000 DEC sono 1$ da metterci sopra. IL grafico riposta però ci fa notare che non è il valore massimo raggiuto. E qui mi sale il dubbio...
Sarà meglio comprare ora di DEC prima che il prezzo voli con la fuori uscita delle LANDE
oppure
Non comprare e aspettare che cali il valore...
Insomma sarà una scelta bella dura.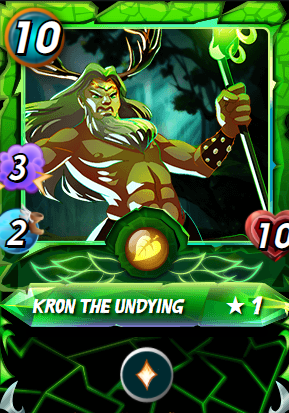 In questa season ho fatto pochi acquisti e uno di questi è stato Kron the Undying carta leggendaria dell'elemento terra con 2 di velocità 3 di danno magico e 10 di vita , 10 come il costo di mana per farla scendere sul campo da battaglia. Questa credo sia la carta migliore che ho mai comprato e la migliore al 100% di questa stagione appena passata.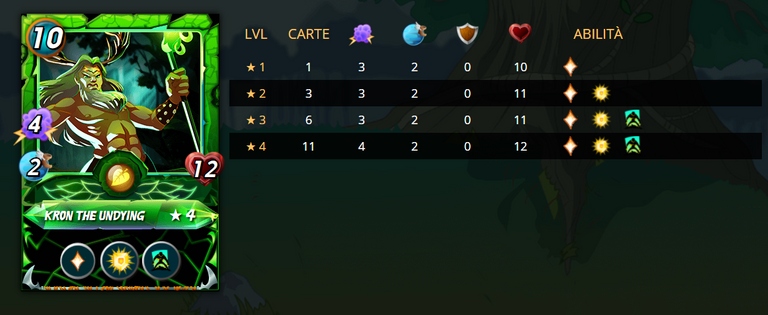 Il massimo sarebbe portarla al livello 4 con 4 di danno 12 di vita e 3 abilità che la renderebbero una carta immortale. Oltre a non subire il primo colpo che gli viene inflitto , se rimane l'unica carta viva aumentano le sue prestazioni. Peccato che ne servano 11 e allo stato attuale la vedo dura visto che il prezzo più basso è 8,00$
---
---
Adesso arriva la parte divertente ovvero quella degli obbiettivi per la prossima season.
Il primo obbiettivo è quello di non sprecare nemmeno 1 ricompensa giornaliera.
Il secondo obbiettivo sarà raggiungere la tanto desiderata lega ORO III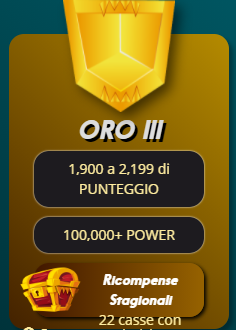 Arrivare in lega ORO III mi consentirebbe di ricevere oltre a 4 casse giornaliere anche 7 casse in più rispetto a quelle attuale come ricompensa di fine season. Purtroppo per entrarci serviranno ben 100 mila punti di POWER e almeno 1900 punti da conquistare sul campo di battaglia. Insomma non sarà semplice.
---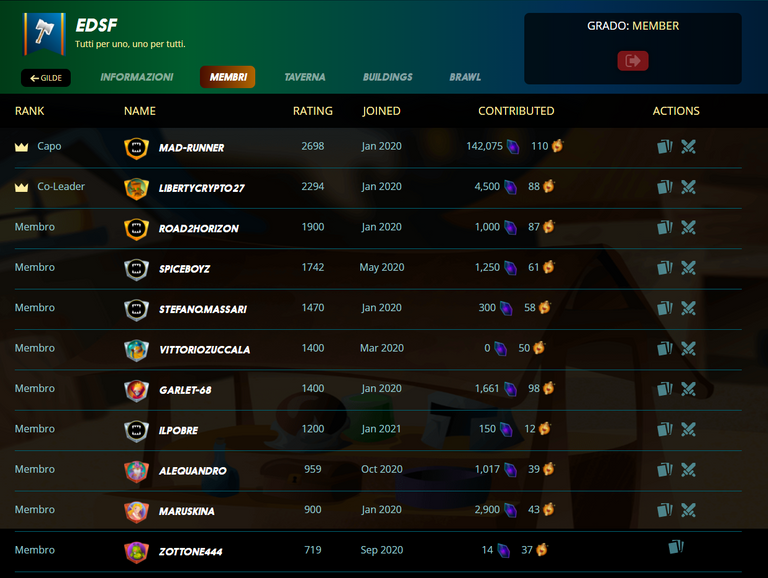 Per quanto riguarda la gilda degli EDSF con capo il carissimo @mad-runner io parecchio in fondo, più precisamente sono undicesimo su 22 insomma la metà esatta , ora vorrei superare @maruskina per prendere la decima posizione nella gilda.

Bene ragazzi il post finisce qui , spero vi sia piaciuto e spero che tornerò presto a postare la mia fine season di splinterlands. Tutte le immagini sono state prese dal sito di splinterlands e da peakmonster.
Follow me on
TWITTER ---> https://twitter.com/zottone444
TORUM ---> https://www.torum.com/u/zottone444
HYPPER ---> https://hyprr.com/profile/zottone444
NOISECASH ---> https://noise.cash/u/Zottone444
READCASH ---> https://read.cash/@Zottone444
BLURT ---> https://blurt.world/@zottone444
JOIN ON TELEGRAM ITALIAN GROUP ---> https://t.me/hiveitaly
FOLLOW HIVE ITALIA ON ---> Twitter -- Instagram -- Fecebook
---
My private socials
Instagram---> ale_zotta_
Twitch ---> zottone
---
bye :)