Hey Game Lovers,
Another week passed by and this season is approaching the end in just 2 days. As time passes by and getting closer to season end, battle hotness is increasing and even the level of competition is also moving up. All the players want to reach in the higher league to grab more and more rewards after the season end. After the season and it's always exciting to see what rewards I have received and I could not control myself to reveal the reward.
I am back again with my this week's post about Splinterlands Weekly Challenge and here is the official post. I am going to talk about this week's journey of @Splinterlands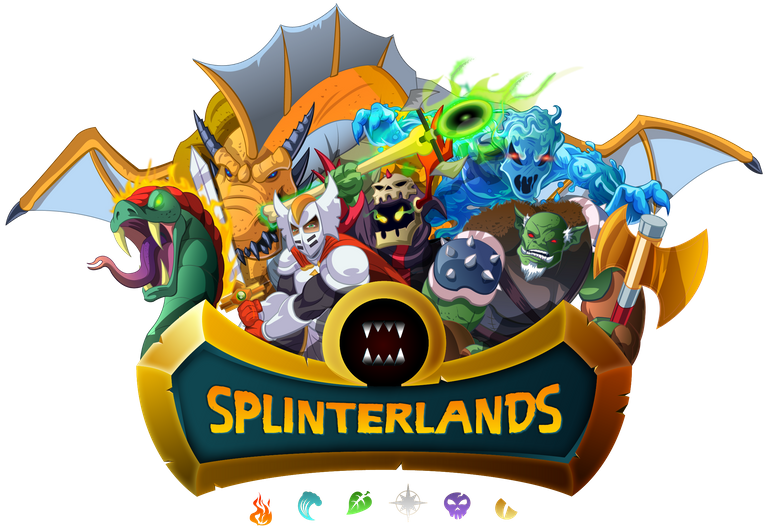 ---
This week there was not much action in terms of announcement and update but a fantastic legendary Summoner has been revealed from Untamed edition cards. It is airdropped to many players and all the details about this amazing card is shared through the post by splinterlands team.
Here is the photo of this amazing summoner card and its name is Mimosa Nightshade.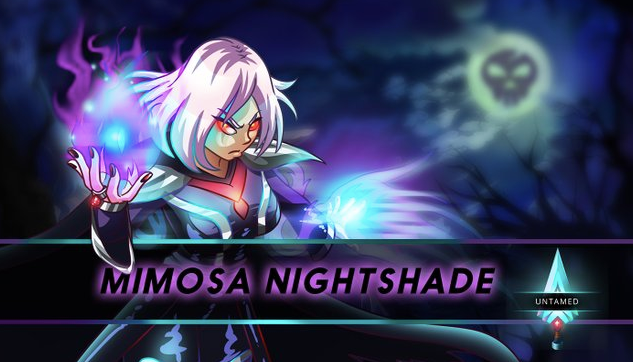 So the name of this car looks nice isn't it? If so then Let's have a look at its statistics-
At 7 mana, Mimosa will be a force to be reckoned with in higher mana cap battles - and there will be more of those as explained below. She reduces enemy Monsters' Ranged attack stat by 1 point, but you're probably much more interested in the fact that she is the first Summoner card to utilize abilities!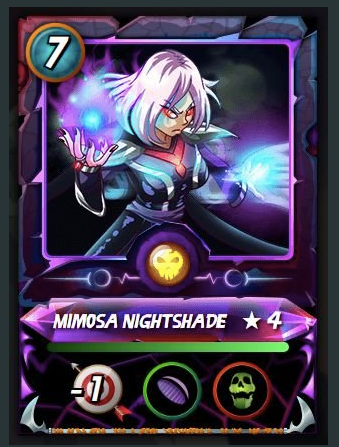 After going through stats and abilities of this card I got excited to have it in my collection and went to check out if I also have received this card or not. On the homepage, I could see that I am eligible for 3 packs of AirDrop as shown in the below snapshot-

Play I was so excited when I see this notification and I was just trying everything To see if I have received this card is not But the next window made me a little sad which you can see here.
I did not receive anything in this airdrop but it is mentioned here that I am still eligible for the future airdrops so I am hopeful that in future I may get something through the AirDrop and after all hope is the way of life.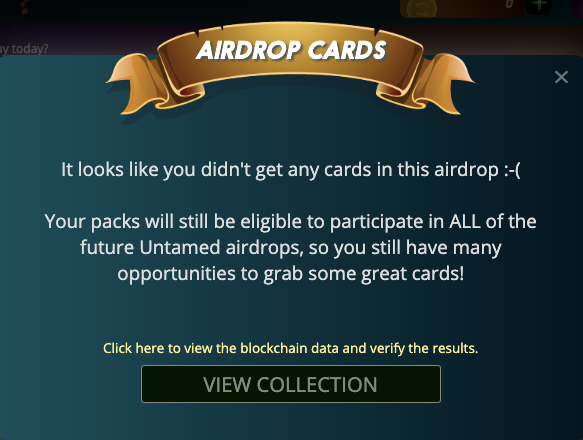 ---
Find if I have not received Airdropped card in my account but I believe I have a good number of cards from untamed addition and all these cars are making my battle better. Here is the snapshot of my untamed card collection and as on date, I have 17 cards in my portfolio. This number will keep on increasing as I keep on buying cards from the market and sometimes also received through the reward.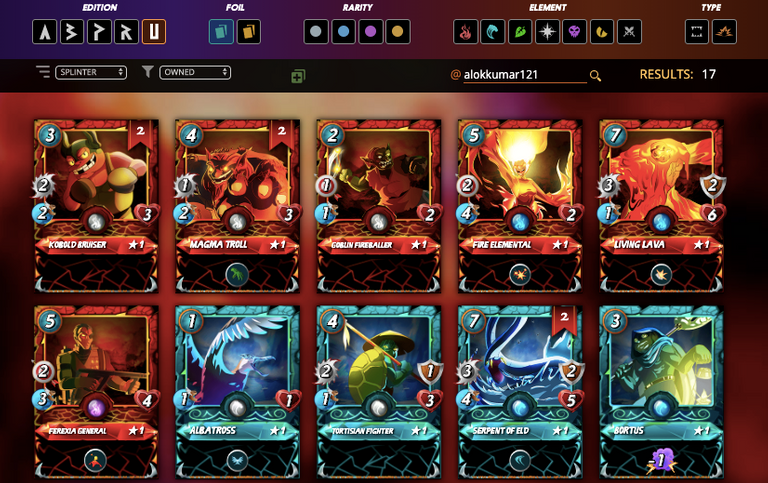 FIRE ELEMENTAL
This week I found that a card from untamed edition and name is fire elemental which is pretty nice and It's good to have it in the team when fighting the battle from fire monster. Get this card is nice so I purchased it from the market and I won many battles using this card in my team.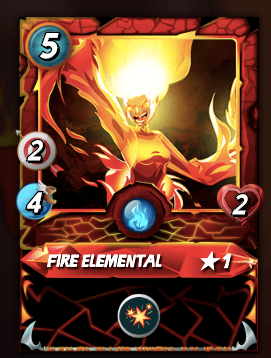 ---
Player Profile
I had unlocked the Gold One league in the last season and the current season, I am also pretty close to Gold 1 league. This season I am also aiming to reach in the next league that's Diamond and I know it's not going to be easy. Since there are two days left so I think I can do a lot of battling and hopefully I will be able to make it happen. The season is left with over two days and these two days are going to be weak and time that is why I am quite hopeful that there is a chance that I can make it.
I have been playing splinter land since December last year and it's been almost 3 month time. Within this journey of three month, I have come along way and very happy with my progress on this game platform. I have played 1704 bottles in total out of which I have won a 29 which is certainly not bad.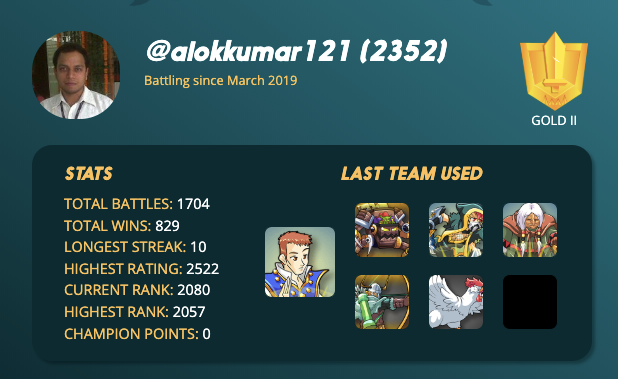 ---
On weekdays I do battling only when I commute from home to office or office to home and that too in a Metro train. I have got a fantastic utilization of my commute time which I was missing earlier when I was not part of splinterlands. I never thought that within this duration of three months, I would be able to achieve this much. Here on splinterlands, every day is fun because I keep on trying different strategies for buying new cars and fighting with different players.
I feel that splinterlands have set up a very high expectation which other platforms are not able to achieve and that is why we don't like many other games. But many of you might be enjoying the battle on the mobile app as well but I am at to try my hands because I don't want to have an experience when things are not going well and I am not technical enough to sort out if any issues occur in between. I would love to have a mobile app but only when its stable and completes its testing phase. Having a mobile app makes it easier to play rather than playing on a browser but honestly, I am not facing any problem while I play this game on my mobile phone browser. I agree that when I play this game on my laptop I get a wonderful experience which I don't get in my mobile but I feel its a matter of few months and then we would be having the stable app version.
---
Some reference and helpful links-
Introducing Splinterlands Credits
First Untamed Legendary Summoner Revealed
Splinterlands Weekly Curation Challange
I always say that this is not just a game instead of a lovely family where we can share, learn and enjoy the moments together. Every season brings freshness and allows all of us to restart and reach the heights in the league.
Thanks so much for reading my post and I appreciate your time.
Join this amazing fun world through my affiliate link-
https://splinterlands.io?ref=alokkumar121
Have a fantastic Weekend
All the images and GIF I have used here in this post are taken from https://splinterlands.io/ for this post purpose only