Today's theme of @splinterlands is SERPENTINE SPY, UNTAMED card of the sign of fire, and technically it is a really great card, underestimated by me. The reason? The monster has a +2 attack (+3 if we add the +1 of the fire summoner) and with its ability to attack from any position it is a truly incredible potential!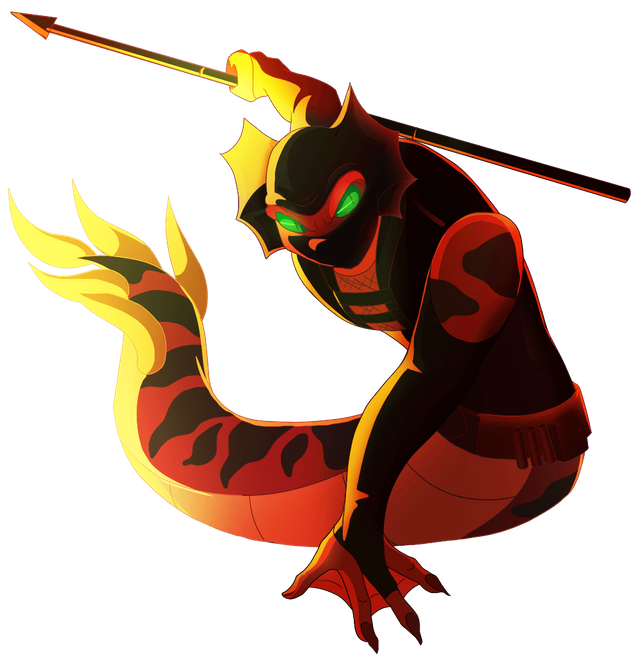 ---
The defect he has is the only life point at level 1 but if we level up a few more points we can increase it. The advantage of the card is that it occupies a very low mana of 3 points, compared to its characteristics and has a good speed of 3 points, which increases to 4 already at the second level. Speed ​​is a determining factor in battles and SERPENTINE SPY, if well protected, will certainly do a lot of damage!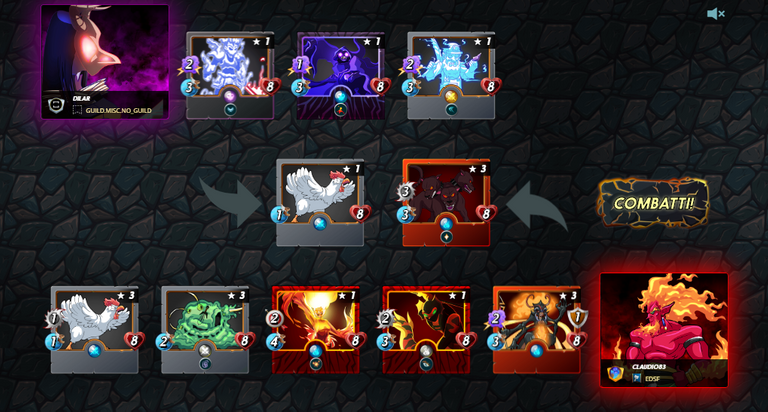 1. CERBERUS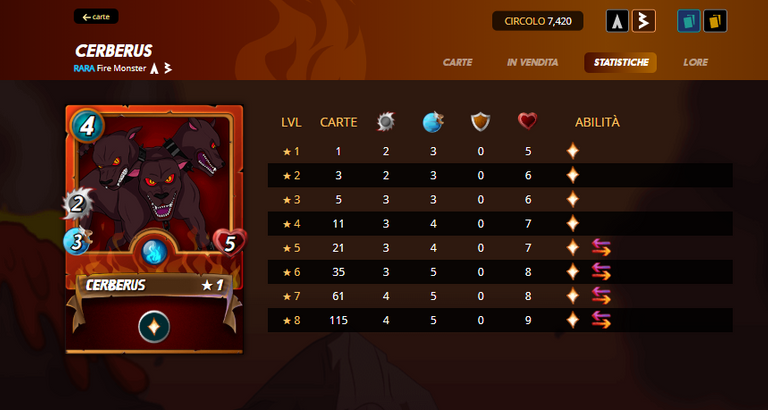 ---
Cerberus is one of my favorite cards, especially if the rules of battle require the use of cards with a low mana. Boosted at level 3, it has a powerful attack + 3 (+4 with the summoner's ability), a good attack speed +3 and the ability to recover a portion of the life point each turn! Impressive!
2. BEETLE QUEEN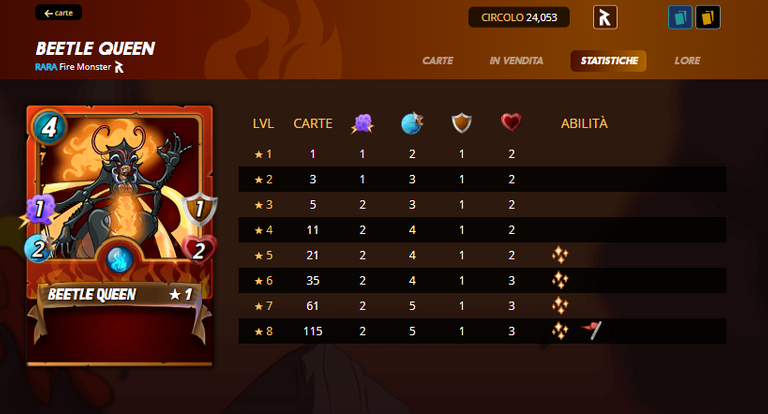 ---
The monster is very useful for his +2 magic attack at level 3 and also has a good attack speed. Beetle Queen is a card I often use in battle with a low mana and not only, often paired with Cerberus.
3. SERPENTINE SPY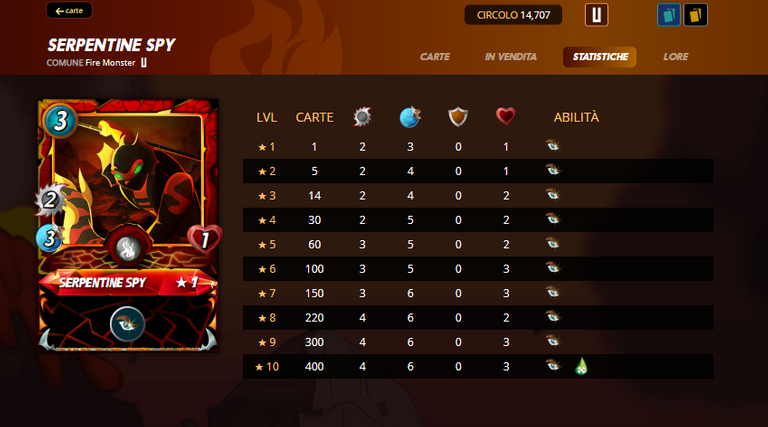 ---
The characteristics of the monster I described at the beginning of this post and in this battle you can practically find the skills of the card.
4. FIRE ELEMENTAL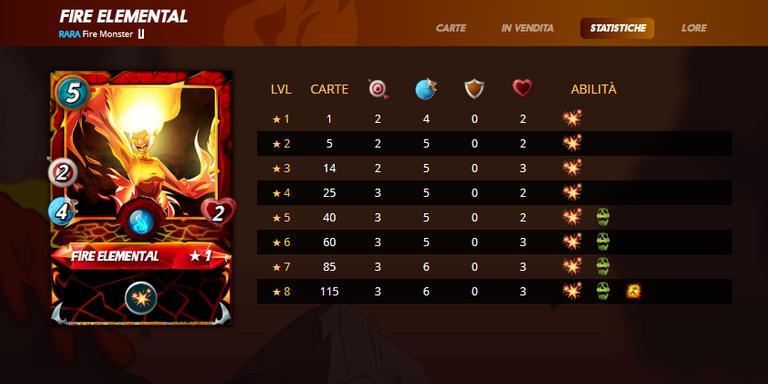 ---
Very interesting card for its +2 melee attack ability with the attached ability to cause additional damage to adjacent monsters. He has a good speed of 4 and this means he will be among the first cards to attack!
5. CREEPING OOZE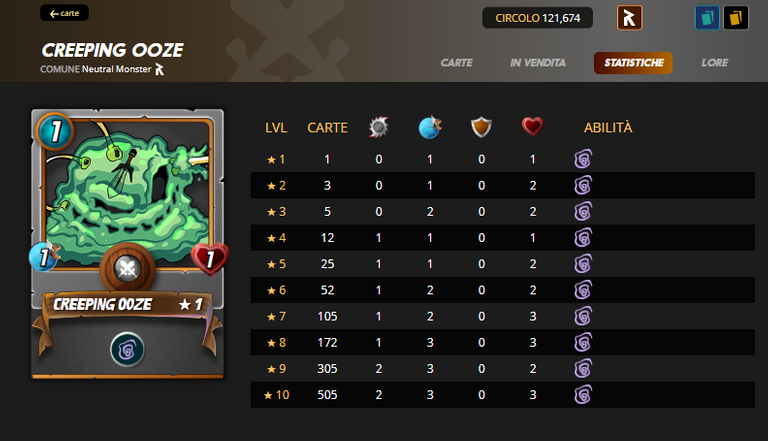 ---
A card that I consider fundamental in the deployment of monsters because its ability to slow down opponents is very useful for playing in advance and attacking first, dealing damage and spending by eliminating some monsters at the first hit.
6. FURIOUS CHICKEN
---
My golden egg hen is useful for absorbing attacks from a distance, becoming a shield for her companions! Very useful as always, even in this battle!
Thank you for taking the time to read this post
If you have not yet signed up for Splinterlands, I invite you to try. You can use my [referreal link] (https://steemmonsters.com?ref=claudio83)