Today's competition made me discover a monster that I had among my cards but I have never used in the absence of the summoner Drago, which I purchased and I began to study it. The beauty of this game and the challenge is the continuous discovery of new cards currently not used or unknown.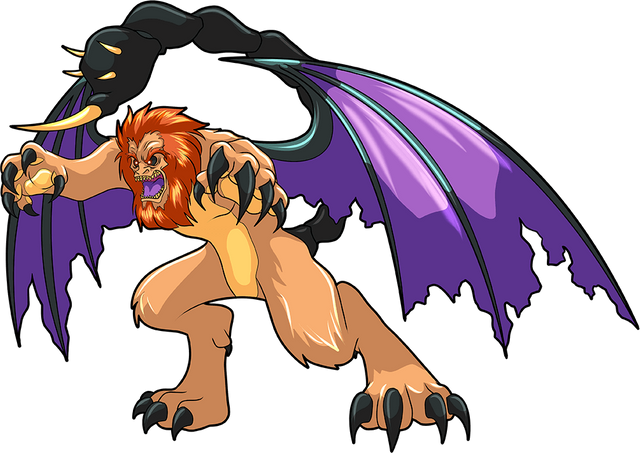 ---
The theme of this week is Manticore, a card of the Dragon element, Reward edition, with a fair value on the market of around $ 0.20, easily purchased.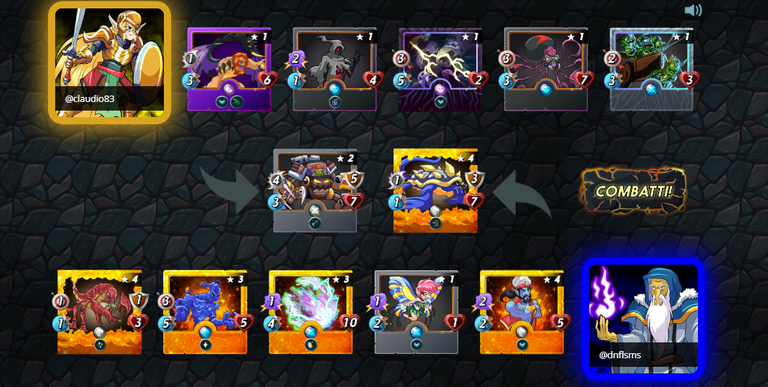 ---
Here is the link to the battle
Let's see the formation instead:
1 - GOBLIN MECH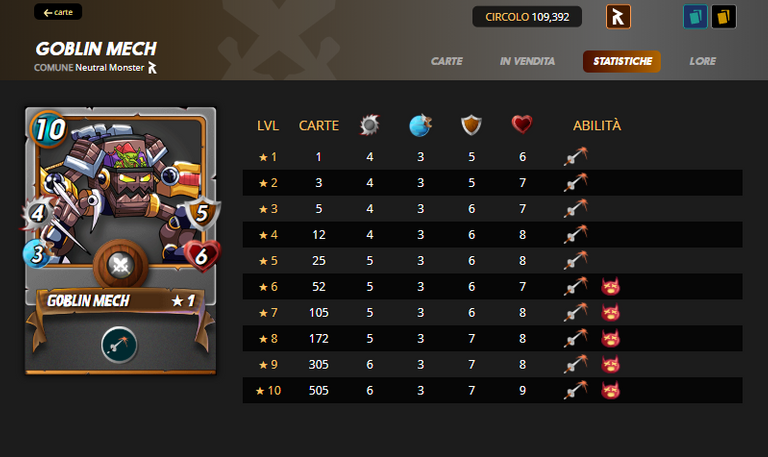 ---
My spearhead when I use the fire summoner because the +1 attack gives me +5 damage, turning my cute machine into a war tank! The rhyme position is the most appropriate because it has no possibility of attacking from a distance. The troubles are for those who must suffer his attack!
2 - MANTICORE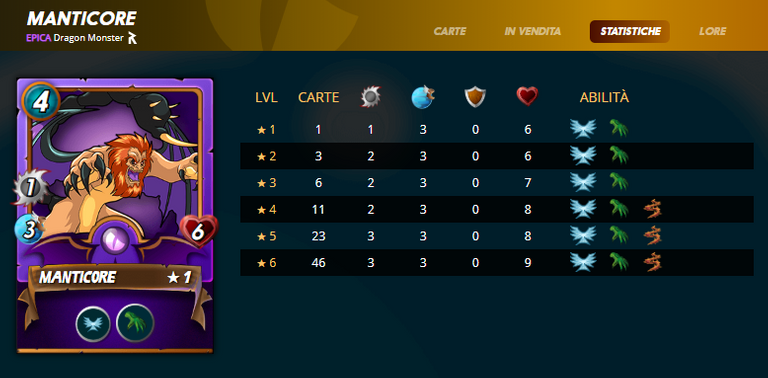 ---
Card with a double + 1 ranged attack ability and the ability to avoid melee and ranged attacks from monsters without the ability to fly. A very good card capable of attacking from all positions and with a good defense with 6 life points! Really a nice discovery!
3 - BOOGEYMAN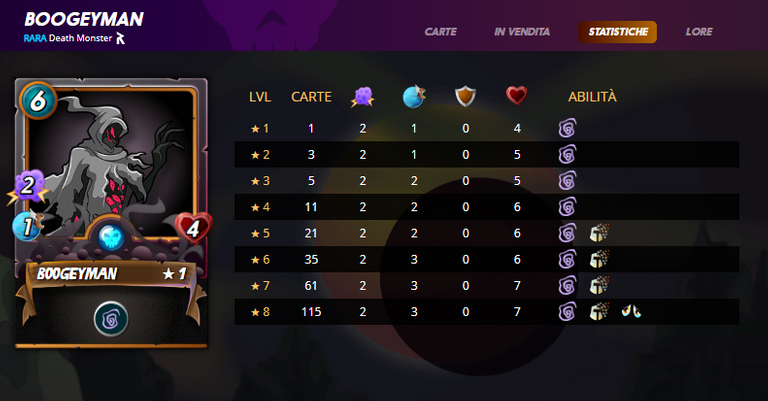 ---
Among my favorite monsters, it has an interesting magic attack + 2 and the ability slows down enemies. This ability allows all my monsters to have an extra attack speed, immediately inflicting the first damage and perhaps eliminating some enemy monster already!
4 - SOULSTORM
---
Among my new purchases, he gives me a lot of satisfaction with his +3 melee attack. In addition, his ability to avoid attacks from flying monsters, make it an excellent solution in the middle of the second line!
5 - OCTOPIDER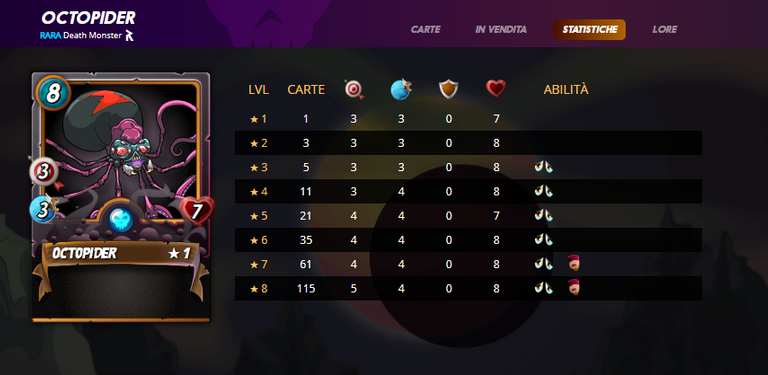 ---
Very interesting card with a +3 ranged attack and a good defense with 7 life points. The mana is a little high and I often deploy it in battle with medium high mana but it is very efficient
6 - GOBLIN CHARIOT
---
Neutral but useful card for its attack from distance +2. He has no particular skills but works well and with a little luck and strategy, he manages to turn the battle in his favor
Thank you for taking the time to read this post
If you have not yet signed up for Splinterlands, I invite you to try. You can use my [referreal link] (https://steemmonsters.com?ref=claudio83)