So as always I want to show you my season rewards. Even before that I completed my daily quest, but nothing good came out of it - only a little bit of DEC.
DEC were a big part of my season rewards too and I also received a huge amount of Alchemy and Legendary charges that I think don't work on reward cards anymore so they are just being stacked on my account right now. Too bad they are not transferable!
There were no packs, no epic cards and I only received 3 rares. Just see it for yourself. This was not a good season in terms of good rewards in my opinion. Hopefully the next one will be good again.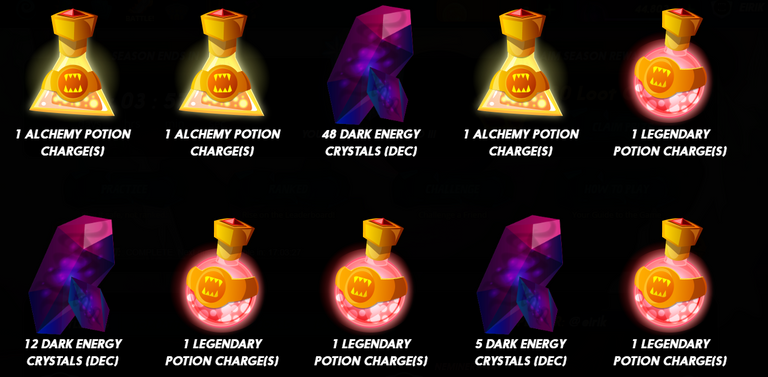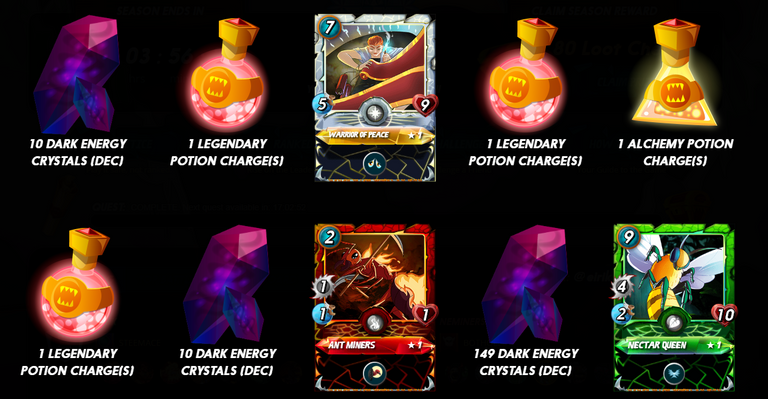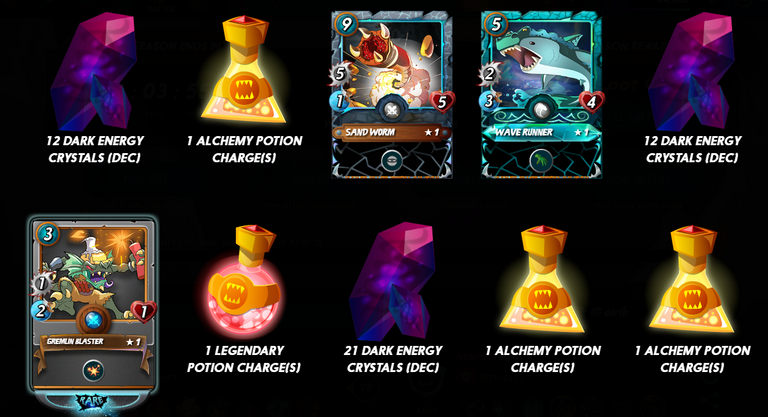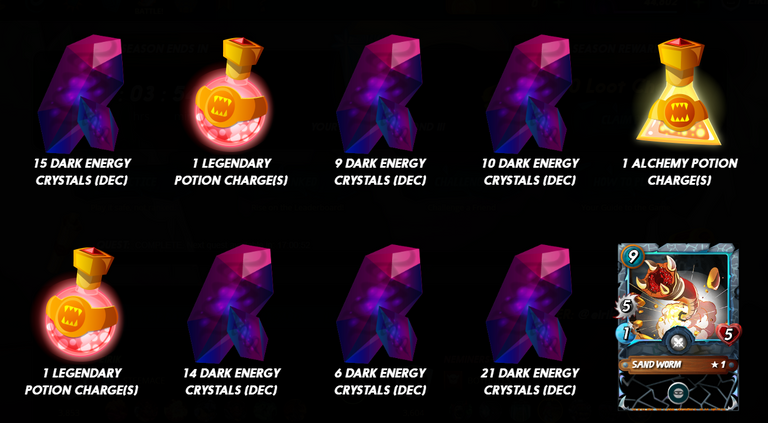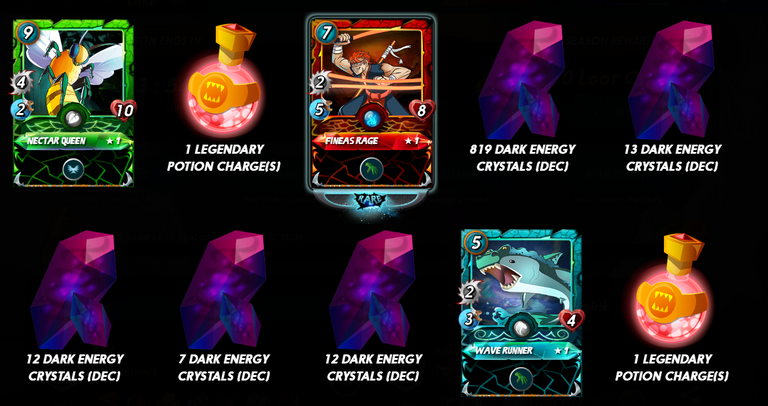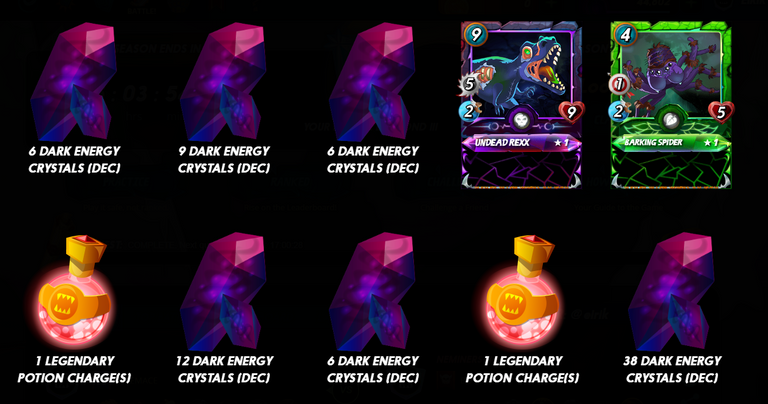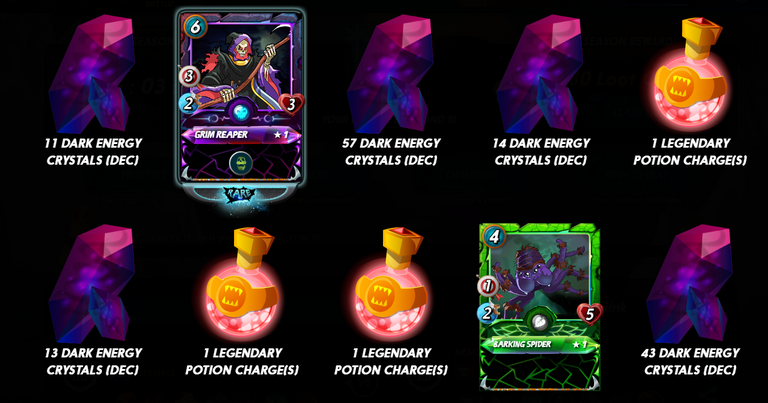 The ranks were reset and I am back in the Diamond III league. We are also very close to unlock another summoner or monster, only 7555 packs remaining. Pretty exciting times.
See you soon!