GREAT GREETINGS TO ALL.
SPLINTERLANDS DIGITAL ART. (FAIRY)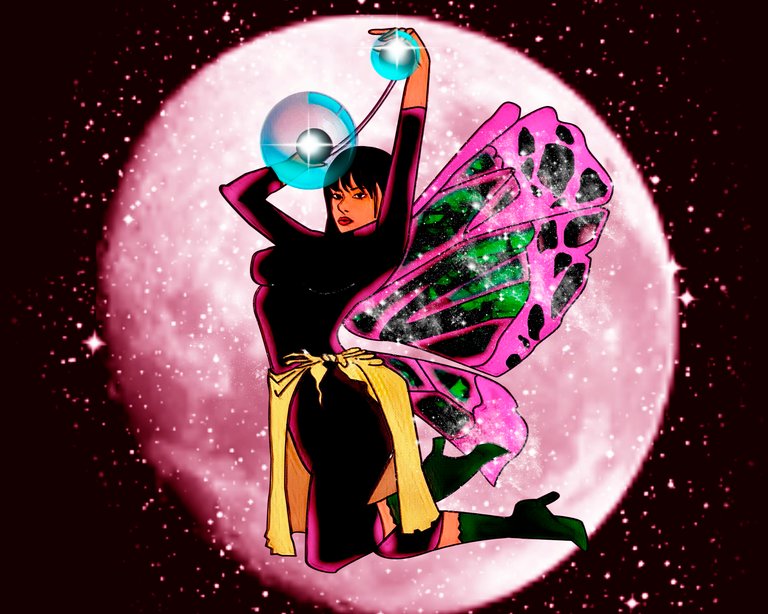 FAIRY.
This is my entry for this contest. In this opportunity I present you the drawing of a beautiful fairy that works at night under the moonlight taking care of nature to guarantee that plants and living beings have a long life on earth using her great magical power to rebuild what has been destroyed and make reborn and flourish the life of nature to continue the cycle of life in harmony using its powerful and feared spheres of power.
DRAWING PROCESS.
The drawing was made in photoshop creating the sketch of this beautiful fairy, giving shape and life to the illustration with the pen tool, her head and body were created in the same way with the pen tool taking into account the idea of ​​the drawing to be made.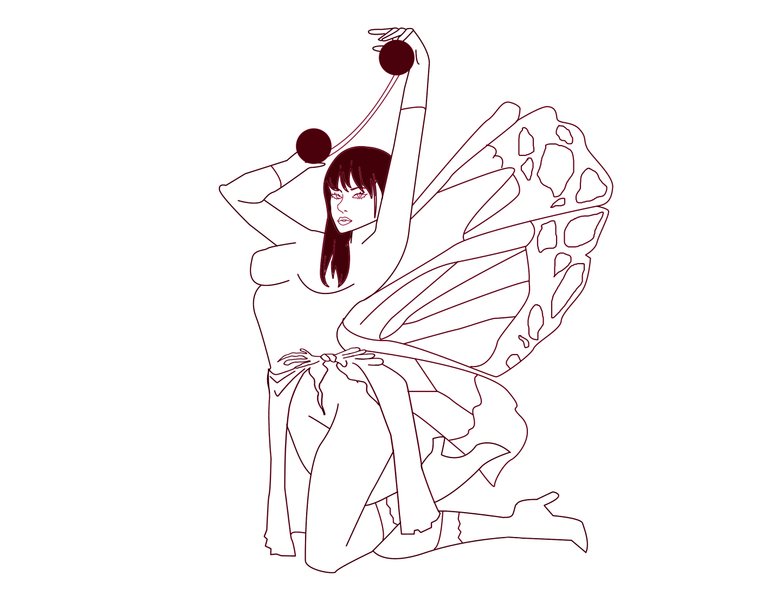 With the pen tool we can make curved lines rectilinear segments all of this with great precision.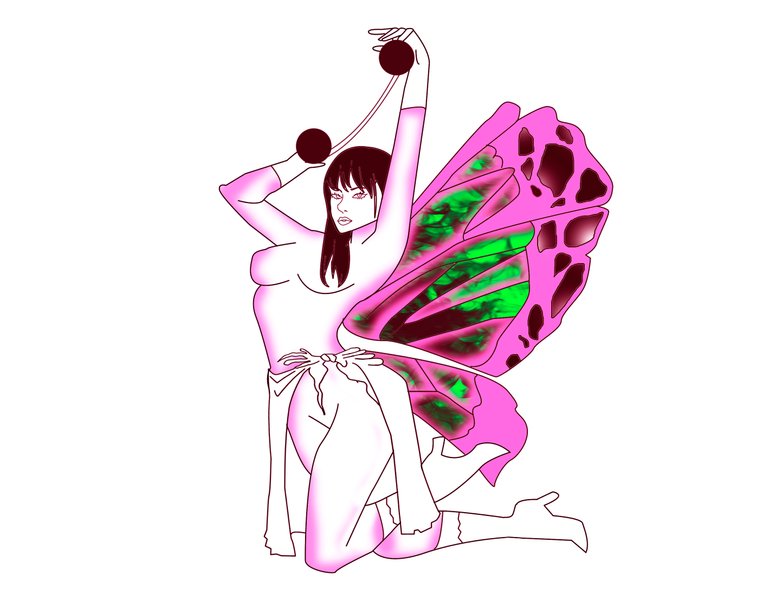 To then give it the color according to the drawing, using similar color palettes to create the shadows of the drawing.

Then it was given its tonality with the different colors creating several colors, in addition the shadows and reflections are established for its creation to illuminate its contour.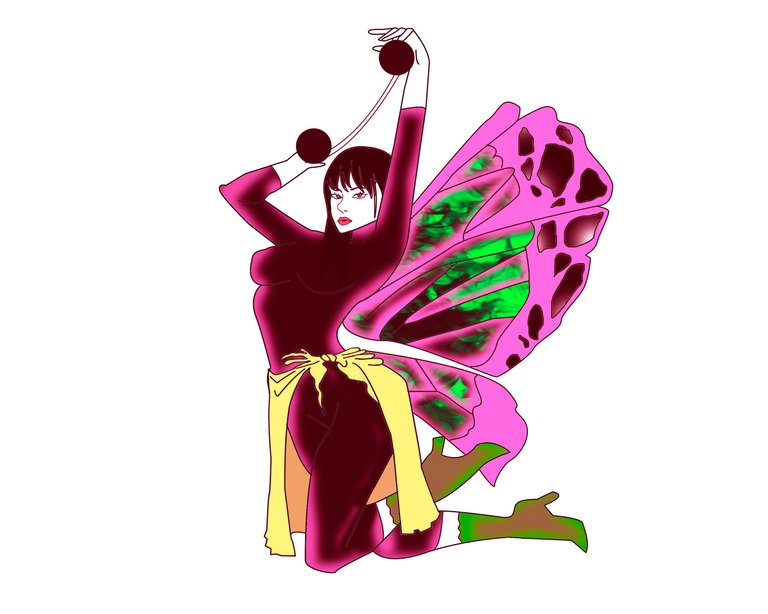 With the brush tool, each layer was highlighted and shaded.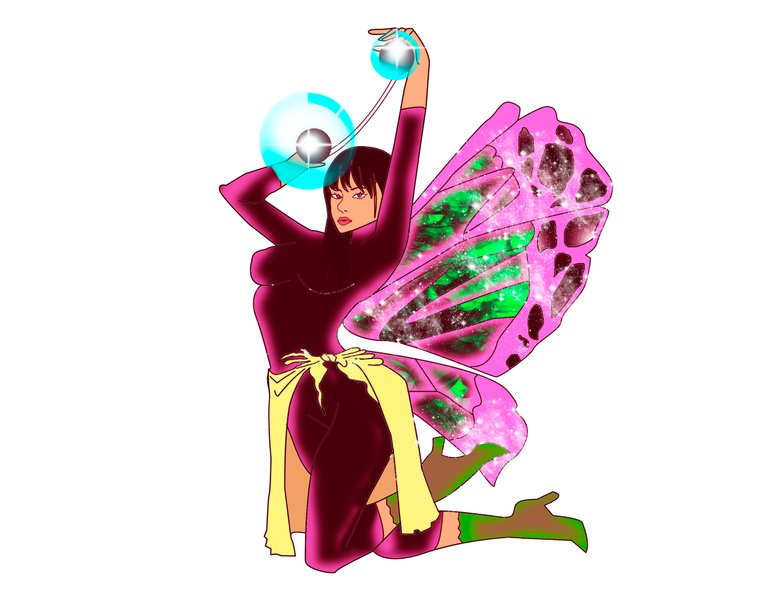 ESPAÑOL.
HADA.
Esta es mi entrada para este concurso. En esta oportunidad le presento el dibujo de una hermosa hada que trabaja durante la noche bajo la luz de luna cuidando de la naturaleza para garantizar que plantas y los seres vivos tengan larga vida en la tierra usando su gran poder mágico para reconstruir lo destruido y hacer renacer y florecer la vida de la naturaleza para dar continuidad al ciclo de vida en armonía utilizando sus poderosas y temidas esferas de poder.
PROCESO DEL DIBUJO.
El dibujo fue realizado en photoshop creando el boceto de esta hermosa hada, dándole forma y vida a la ilustración con la herramienta pluma, se fue creando su cabeza y cuerpo de igual forma con la herramienta pluma tomando en cuenta la idea del dibujo a realizar.
Con la herramienta pluma podemos realizar líneas curvas segmentos rectilíneos todo esto con gran precisión.
Para luego ir dándole el color según el dibujo, utilizando paletas de colores similares para ir creando las sombras del dibujo.
Luego se le dio su tonalidad con los diferentes colores creando varios colores, además se establece las sombras y reflejos para su creación para ir iluminando su contorno.
Con la herramienta pincel se fue iluminado y sombreando cada una de las capas.