Hey Everyone.
How are you all.
I hope that you all are well by the grace of the almighty Allah.
Today I'm back with one of my best pencil sketch. The technique I used to sketch this is totally a new one. I'm going to explain it in the description part of my post.
This post is to join the weekly curation contest of share your post in any social media contest. This contest is arranged by the @splinterlands team.
Link To The Contest
https://hive.blog/splinterlands/@splinterlands/splinterlands-weekly-curation-challange-share-your-posts-earn-upvotes-7-11-2020
My Refer Link To Join Splinterlands
https://steemmonsters.com?ref=sazzad-sm
My Artwork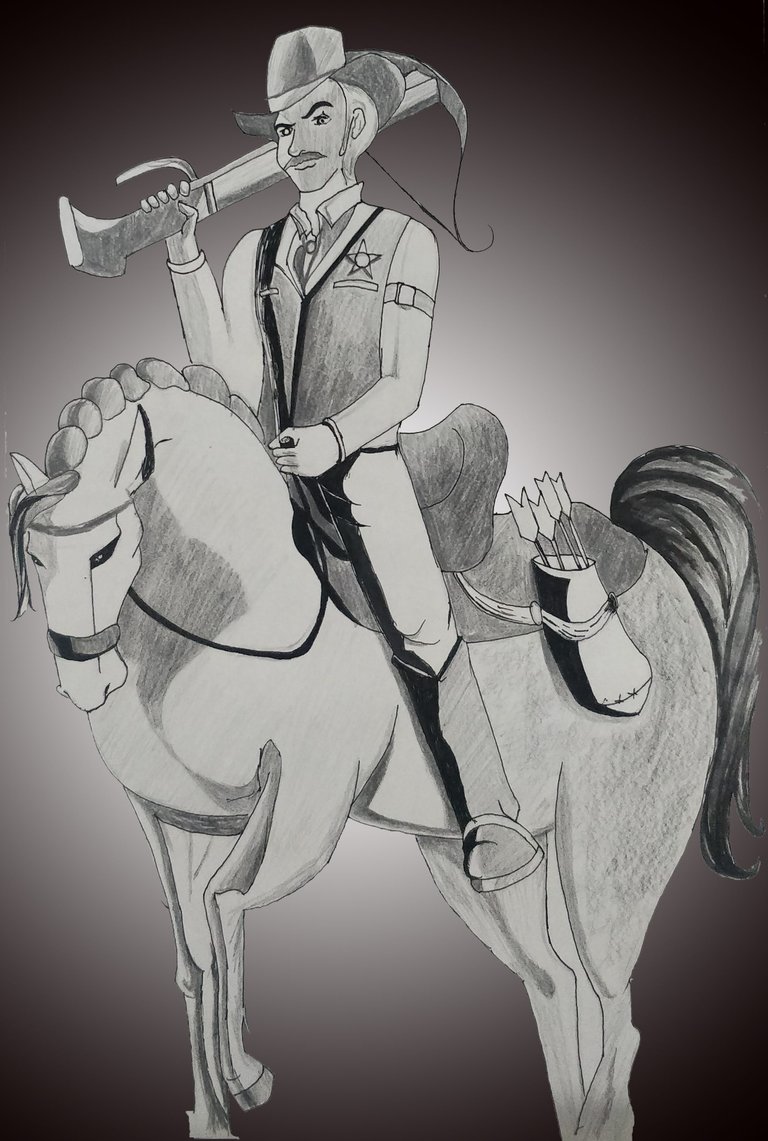 This a sketch of a SPLINTERLANDS card named Silver Shield Sheriff. I sketched it by watching the real one. This is a pencil sketch. But the tools I used were not only pencils this time but also a lot of other things. This artwork took me almost 4 hours of continuous work. Editing took the main part of the time. Also It took me 3 days to complete it. Because I was suffering from fever. That's why I had to take a break of two days.
Silver Shield Sheriff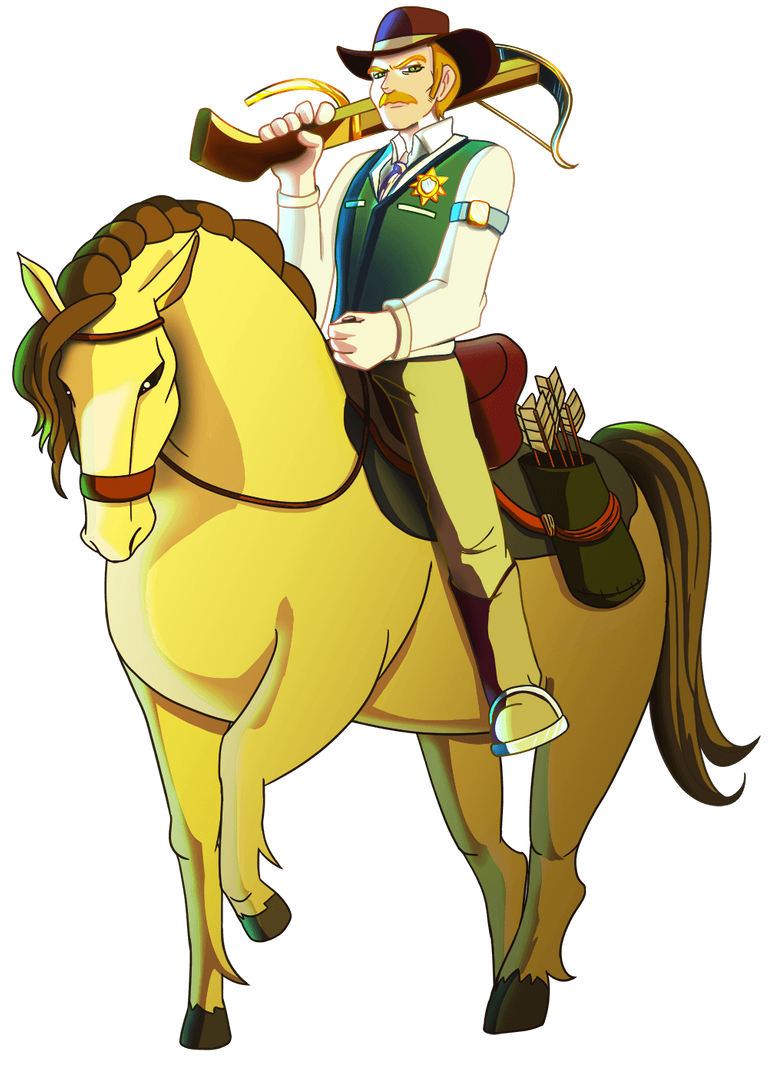 The Silver Shield Sheriff is a Rare Life Monster with the Ranged Attack ability. I use this card mostly in those matches where I can use more mana. Because, this card costs 9 mana. Which is really huge. But I still like this card for its powerful damage ability and also for its SNIPE ability.
Tolls I used
It was not only pencil I used to complete this sketch, I'm giving the list below.
1. Pencil(2B & 6B)
2. Quick Selection Toll From Adobe Photoshop
3. Auto Desk Sketchbook Application (Redial Field Tool)
4. Permanent Marker
5. Gel Pen
6. Offset Paper
7. Eraser
I'm giving the full description in one part. Because, if I tell you this part by part with every steps including the image, I'm afraid I will fail to maintain the serial of my work.
My Strategy
At first I build the basic structure with a 2B pencil. While making the basic structure there was some mistake. Some lines were not straight. I erased them and drew again to make it perfect. After building the basic structure I used the gel pen to make the borders more dark and clear. I used the 4B pencil to drew those light shades like the upper side of the shirt and the back leg of the horse. To draw the dark shared like the throat of the horse, I used the Gel Pen. The marker was really useful for me to bring the 3D effect in the image. Those dark parts like the shadow of his pant or the eyes of the horse, I drew all those with the marker. The tail was a combo part. I used all of them (2B pencil, 4B pencil, gel pen & marker) to draw the tail of the horse. After finishing the sketch I thought about the background. Then I captured the sketch I converted it into a PNG file to remove the background and get the main image. Because, if I did not converted in into a PNG file from JPG, there will be a white background even after removing the main background. After converting, I used the quick selection tool in adobe photoshop application to separate the sketch from the paper background. After separating it I opened sketchbook application in my computer and used the redial field to make the background. Then I attached them together and converted it again in a JPG file. That's how completed this artwork.
First Step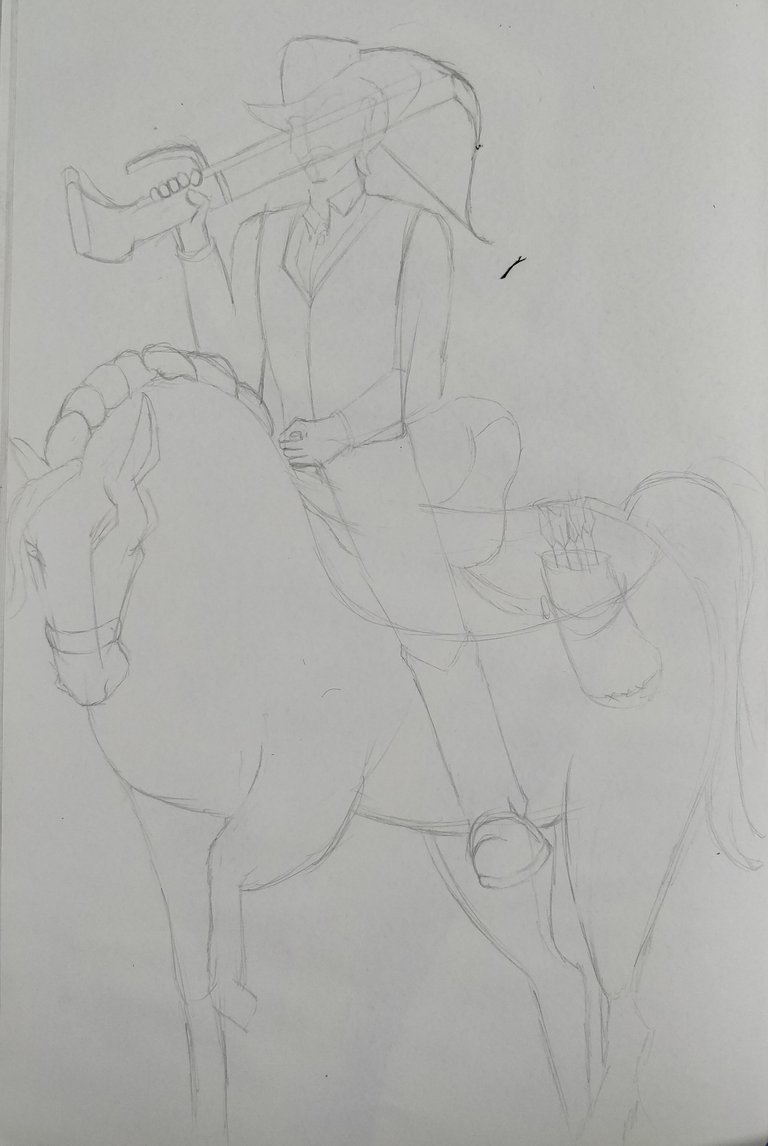 Second Step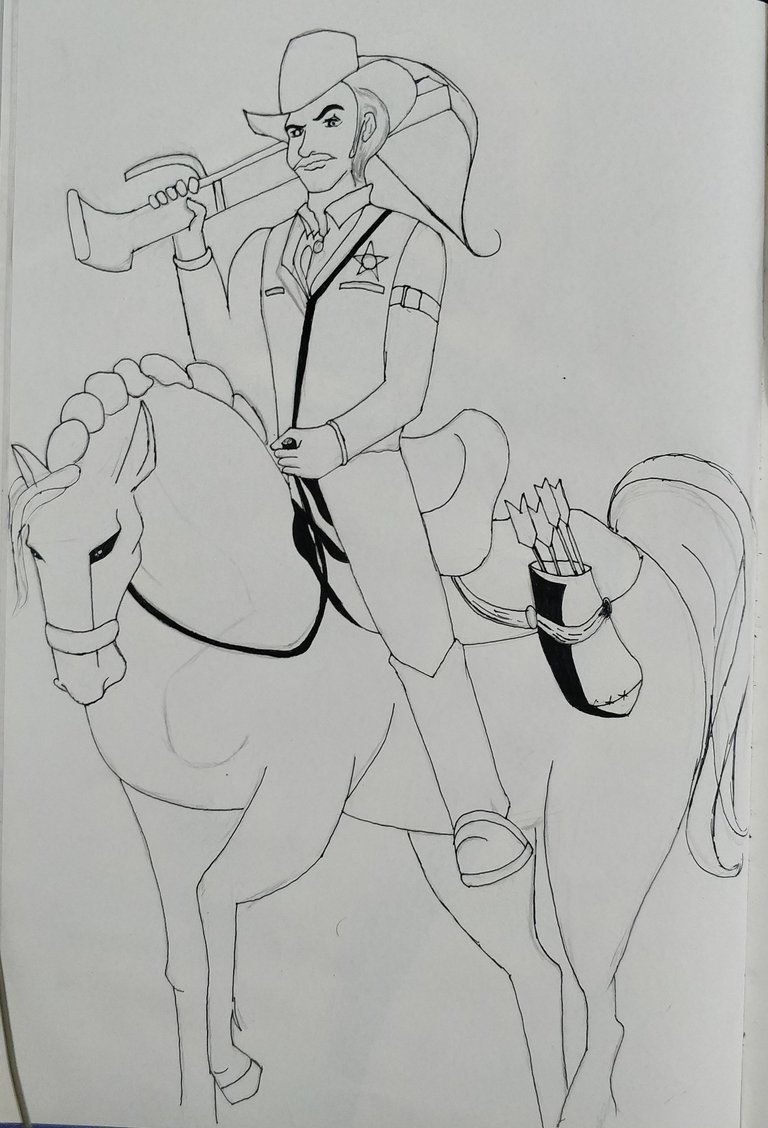 Third Step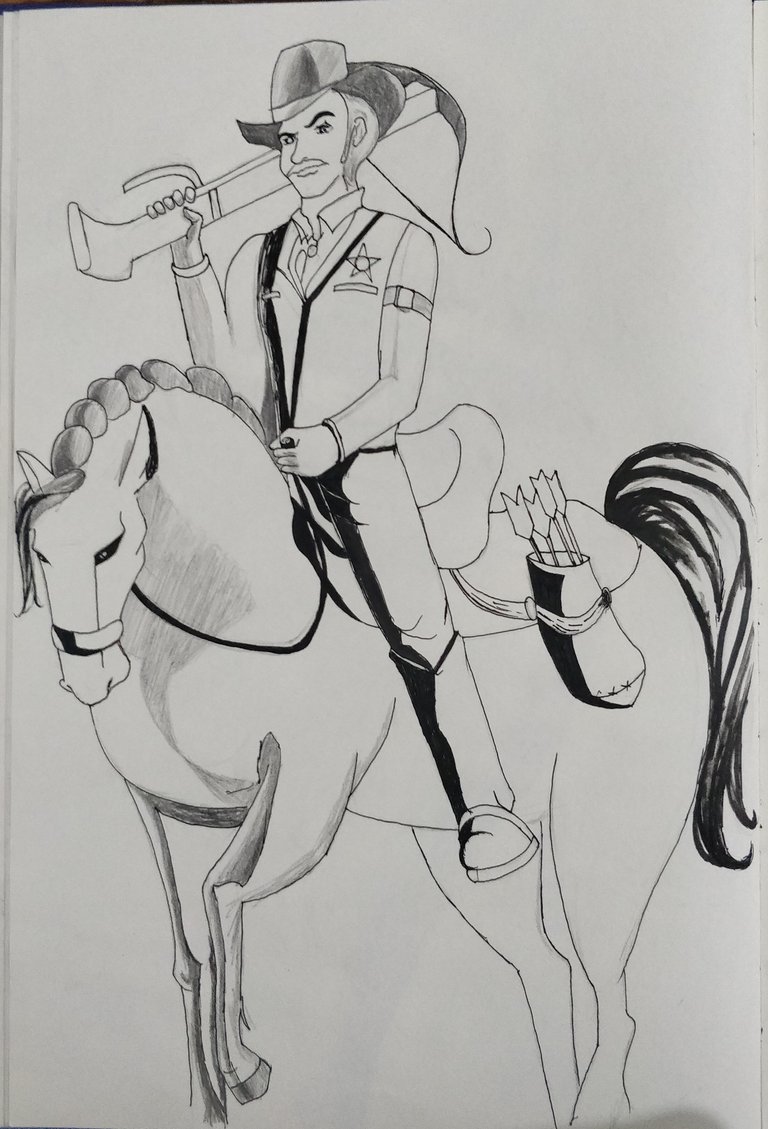 Fourth Step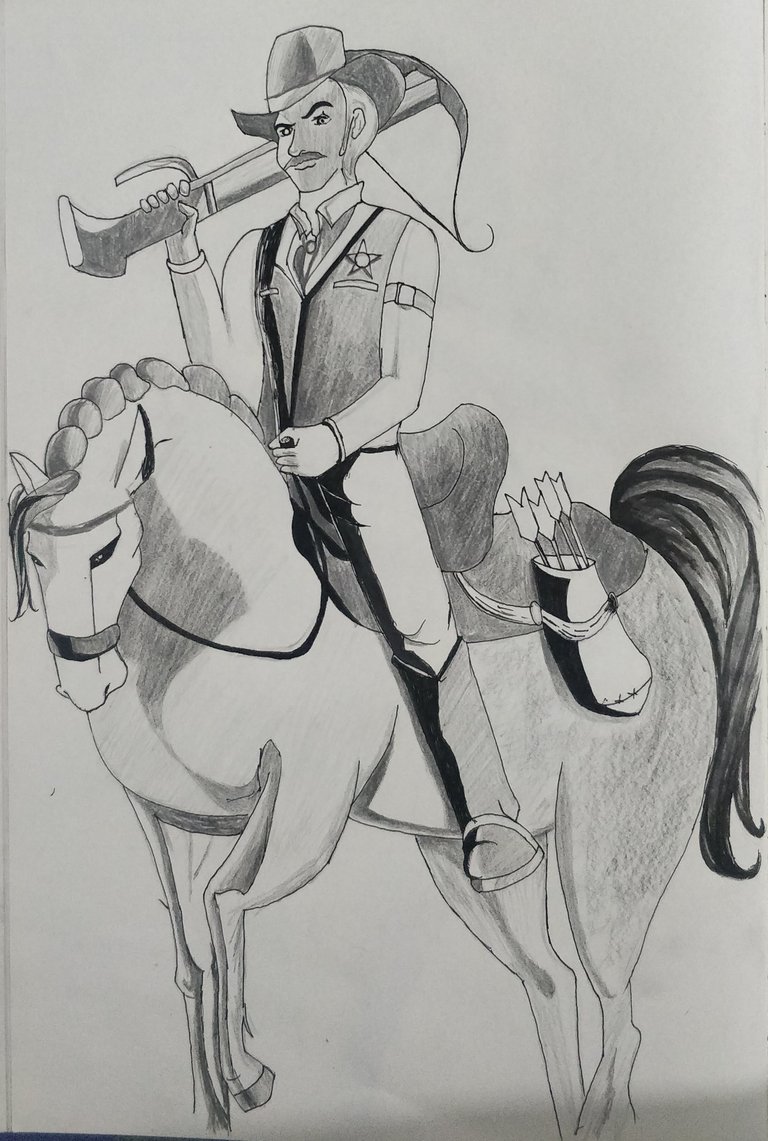 ..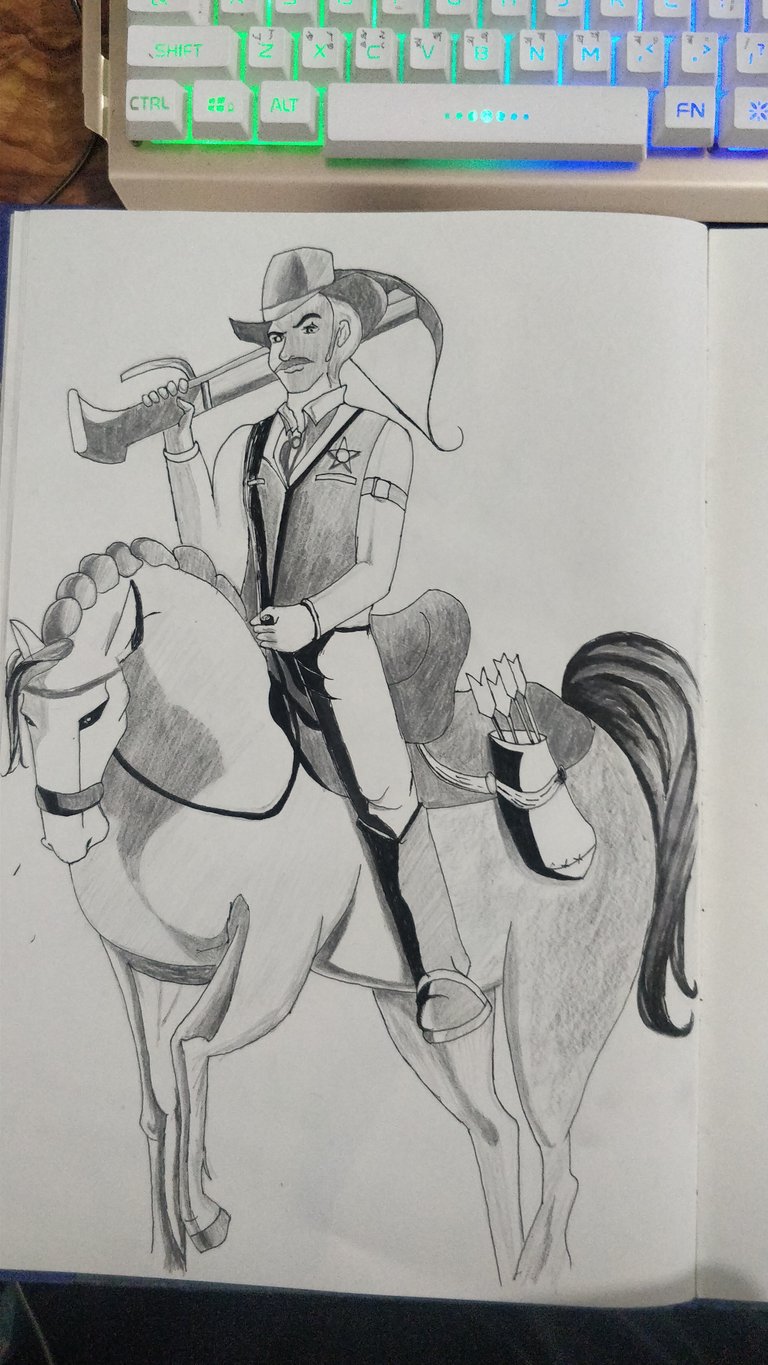 Fifth Step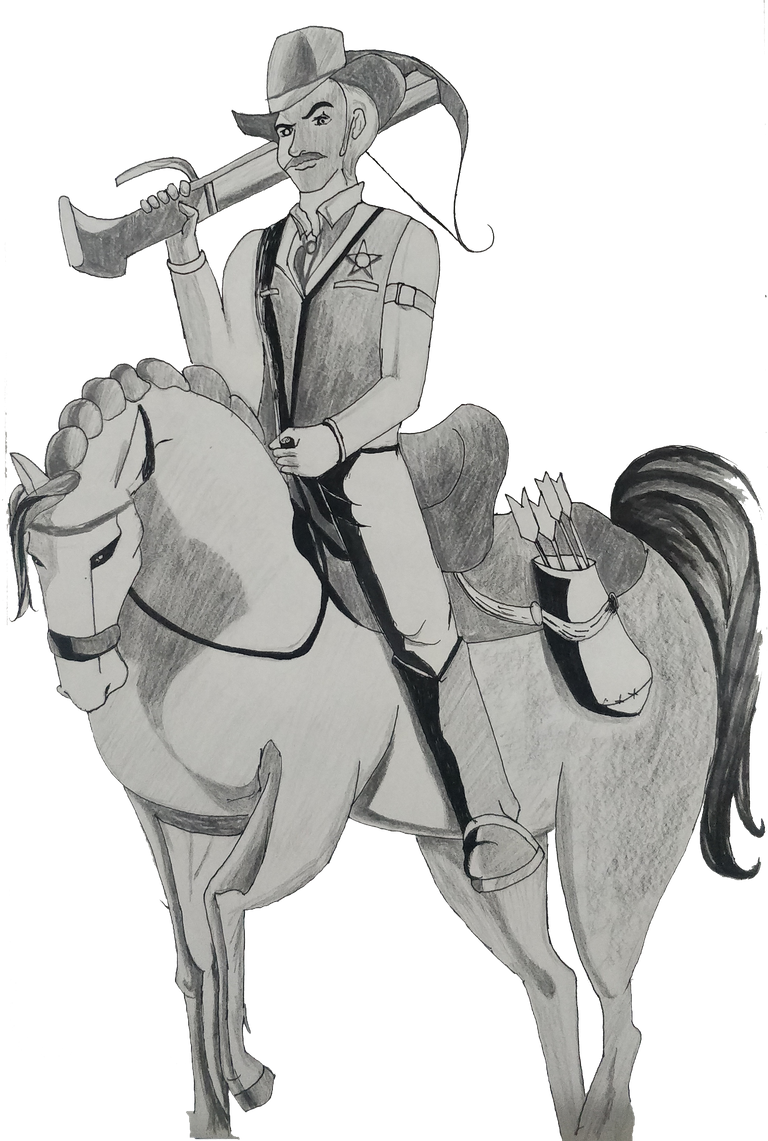 Sixth Step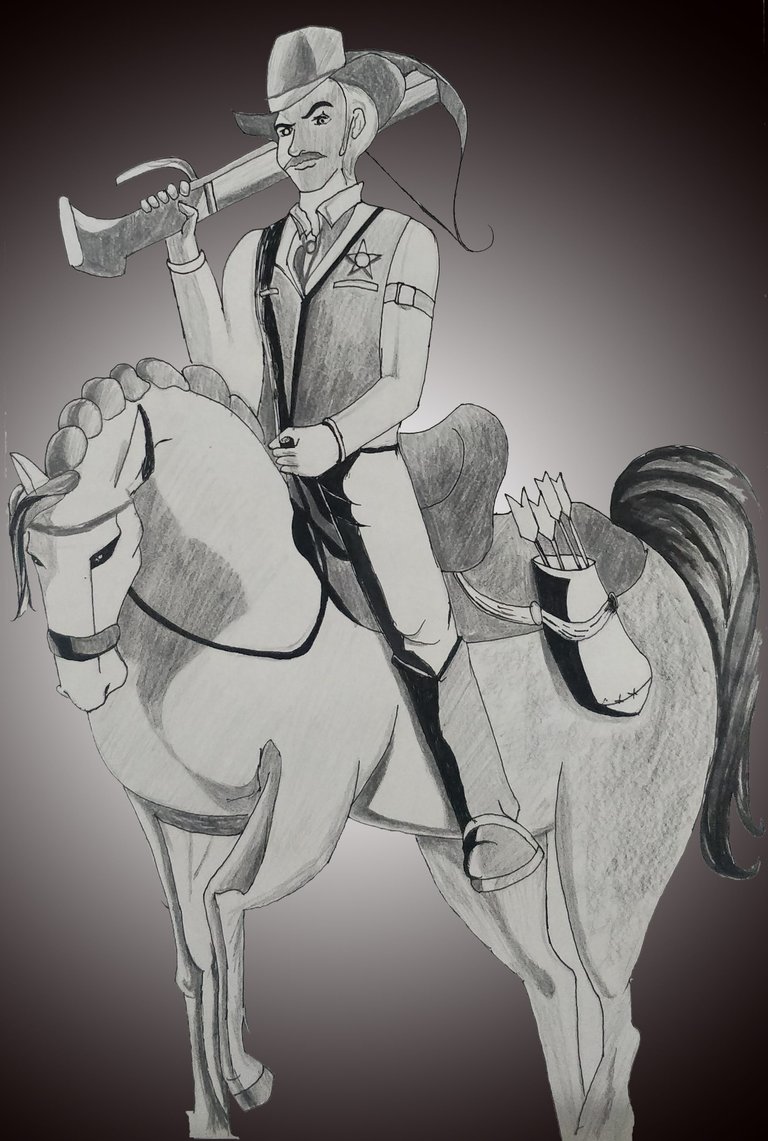 I hope that you enjoyed both my sketch and post. I'll be back again with another post. If you are really a fan of splinterlands and artwork, you can visirt my profile. You can also follow me to get my upcoming posts. Also let me know if you have any suggestion for me to upgrade my skill in art.
Thank You For Reading My Post.