I could not stop joining this challenge of @splinterlands with this great letter: NECTAR QUEEN.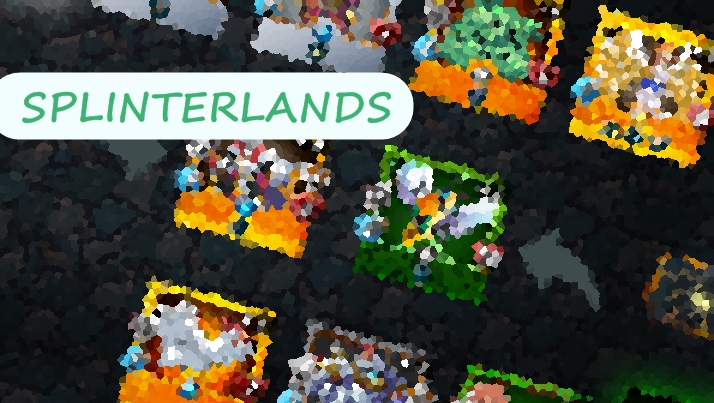 WEEKLY CHALLENGE FOR @SPLINTERLANDS

💥 THE BATTLE BEGINS! 💥



1) WHY THE NECTAR QUEEN?
To put us in order, the rules were: EARTHQUAKE and "All melee attack monsters attack from any position" . With this in mind I put together the strategy this way:
We all already know that the first ability of NECTAR QUEEN is "Flying" and that it allows to avoid the damage caused by the Terremeto rule. This, let's say, was the first option that allowed me to choose it.
The other rule, are points to favors for the melee attacks, although I was going to be first class, I could still put others of the same type of attack behind the card to complement the battle.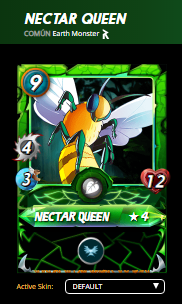 The points in favor of this card, beyond its ability is its high attack point, in which at level 4 it had 4 attack points and 12 health. This allowed a perfect balance between offensive and protective power.
2) DID MY STRATEGY WORK AND WHAT WOULD IT CHANGE NEXT TIME?
My strategy was perfect, since she survived the letter until the end ... although it was thought that she would fall at the last moment, her ability together with her great power made her stay until the end.
For the next one, I could put another card with the power to fly, but this time I was somewhat limited with mana. I'm a big fan of flying cards, save me right now 💓
3) DO YOU USE THIS LETTER OFTEN?
I use it whenever I can, although my usual card of the Earth splinter is the Golem Flesh, since it heals, but in somewhat more specific matters this card works wonderfully. Definitely this letter has many points in favor, I think I will leave a separate post to talk about it.

You like me? Follow me on my social networks:
Greetings to all! Have a nice day / afternoon / night 💝




---

POST EN ESPAÑOL:

---
No podía dejar de sumarme a este reto de @splinterlands con esta carta tan genial: NECTAR QUEEN.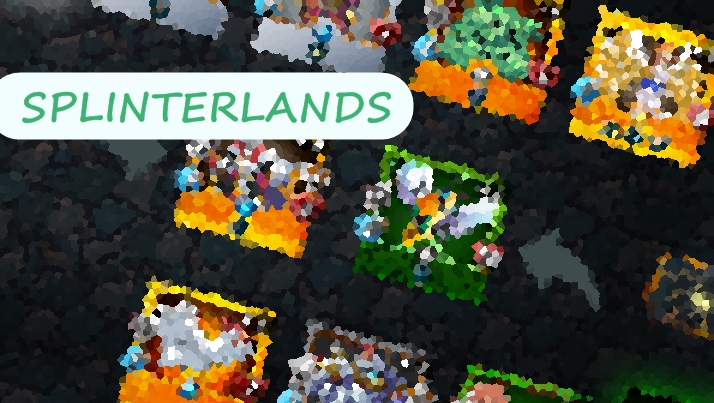 RETO SEMANAL POR @SPLINTERLANDS

💥 ¡COMIENZA LA BATALLA! 💥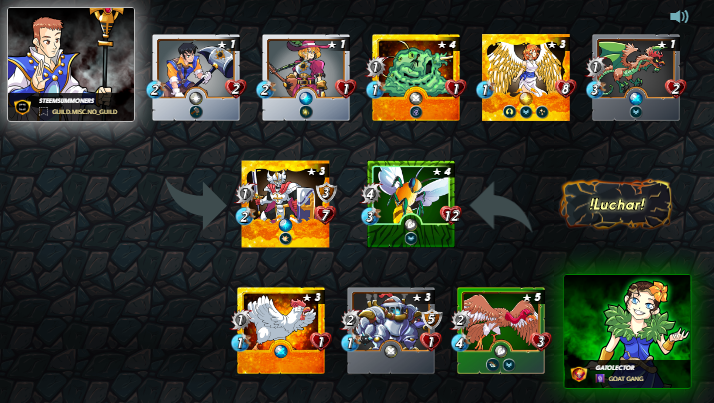 LINK PARA REPRODUCIR LA BATALLA:
1) ¿POR QUÉ LA NECTAR QUEEN?
Para ponernos en orden, las reglas eran: TERREMOTO y "Todos los monstruos de ataque cuerpo a cuerpo atacan desde cualquier posición". Con esto en mente armé la estrategia de esta forma:
Ya todos sabemos que la primera habilidad de NECTAR QUEEN es "Volador" y que la misma permite esquivar los daños producidos por la regla Terremeto. Esta, digamos, fue la primera opción que me permitió elegirla.
La otra regla, son puntas a favores para los de ataque cuerpo a cuerpo, aunque iba a estar de primera, igual pude meter a otros del mismo tipo de ataque detrás de la carta para complementar la batalla.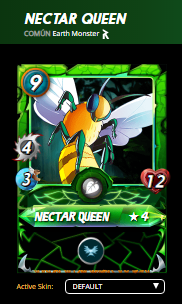 Los puntos a favor de esta carta, más allá de su habilidad es su alto punto de ataque, en el cual al nivel 4 poseía 4 puntos de ataque y 12 de vida. Esto permitía un perfecto equilibrio entre poder ofensivo y de protección.
2) ¿FUNCIONÓ MI ESTRATEGIA Y QUÉ CAMBIARÍA LA PRÓXIMA VEZ?
Mi estrategia fue perfecta, puesto que sobrevivió la carta hasta el final... a pesar que se pensaba que iba a caer en el último momento, su habilidad junto a su gran poder la hizo mantenerse hasta el final.
Para la próxima, podría poner a otra carta con el poder de volar, pero esta vez estaba algo limitado con el maná. Soy un gran fan de las cartas voladores, me salvan en estos momentos 💓
3) ¿USAS ESTA CARTA A MENUDO?

La utilizo siempre que puedo, aunque mi carta habitual del splinter de Tierra es el Golem Flesh, puesto que se cura, pero en cuestiones algo más específica esta carta fuciona de maravilla. Definitivamente esta carta tiene muchos puntos a favor, creo que dejaré un post aparte para hablar de ella.

¿Te gustó? Sígueme en mis redes sociales:
¡Saluditos a todos! Que tengan un buen día / tarde / noche 💝