Hi There.
I hope that you are doing well by the grace of ALLAH.
Welcome back again in another one of my art blogs. But, this time it's something else, something new.
Since I've started to work on the hive, I've never joined in any contests or made and drawings of something particularly. But, this post is exceptional. In this post, I've drawn something from a game named SPLINTERLANDS. I'm seeing for a long time my brother playing this card game. And yesterday one of them seem pretty cute to me and I just wanted to try to draw it. And then he told me that by using the drawing I can join in an art contest arranged by @splinterlands. Then I visited their contest announcing posts and that looked pretty amazing to me. I've also seen some pretty good markdown styles. I wasn't aware even of some of them. Thanks to @splinterlands I got a way to learn them and use the codes to make my post beautiful. They've included a link to a post which is a tutorial post for learning markdowns. Now it's time to share my art with you guys. I'm also putting the link to the contest below so that you can also join if you feel interested.
Art Contest:
https://hive.blog/hive-13323/@splinterlands/splinterlands-art-contest-week-129-15-booster-pack-prize
There is also another contest where someone like me can also join (non-player). To join this contest you'll need to create a post about SPLINTERLANDS and post it on hive blockchain also on any other social media. The actual goal is to get more people to know about the game. But, sadly I'm not on any other social media. I had a Facebook account. But that was so long ago. After joining hive it's the only site where I spend most of my time. I'm also giving the link to that contest below.
Social Media Challange:
https://hive.blog/splinterlands/@splinterlands/splinterlands-weekly-curation-challange-march-19-2021
My Drawing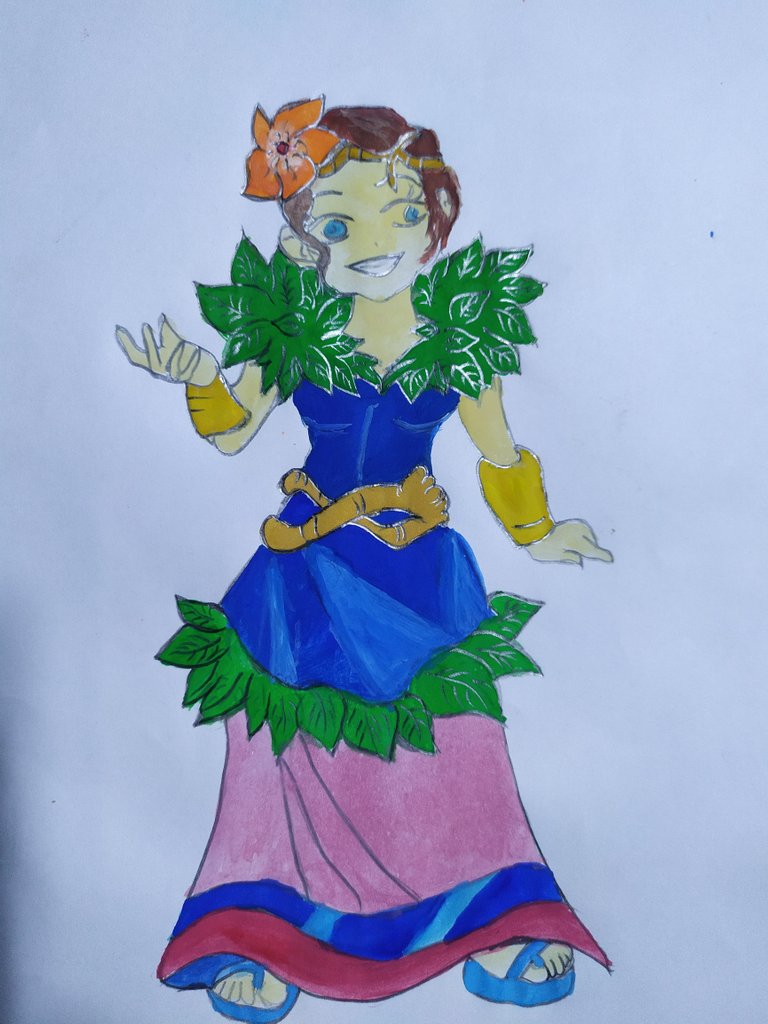 *This is a drawing of a Life Summoner of Splinterlands and her name is LYANNA NATURA. Here's the original one from the game:
LYANNA NATURA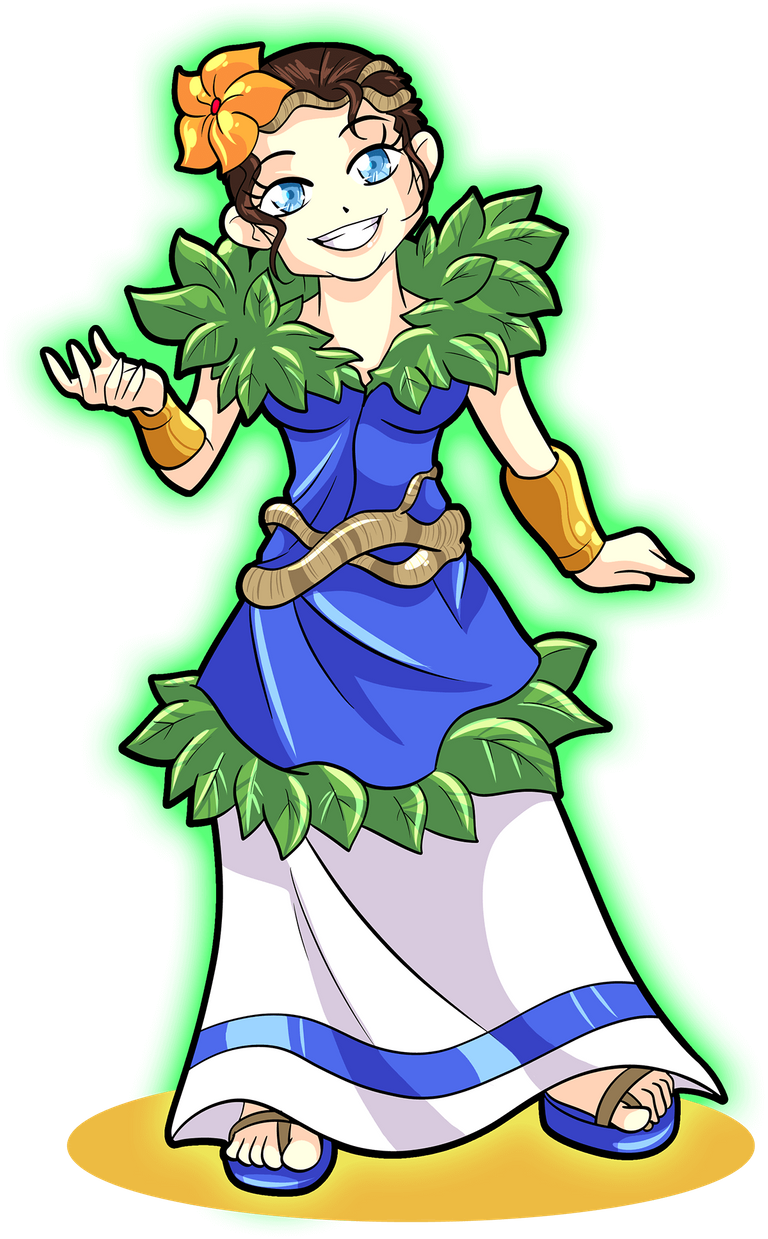 Let's Talk About My Art:
At first I used a 2B pencil to draw the border. At first, the lines may not go as straight as you want them to so that you have to keep it as thick as possible so that you can erase if something goes wrong and not mess with the paper.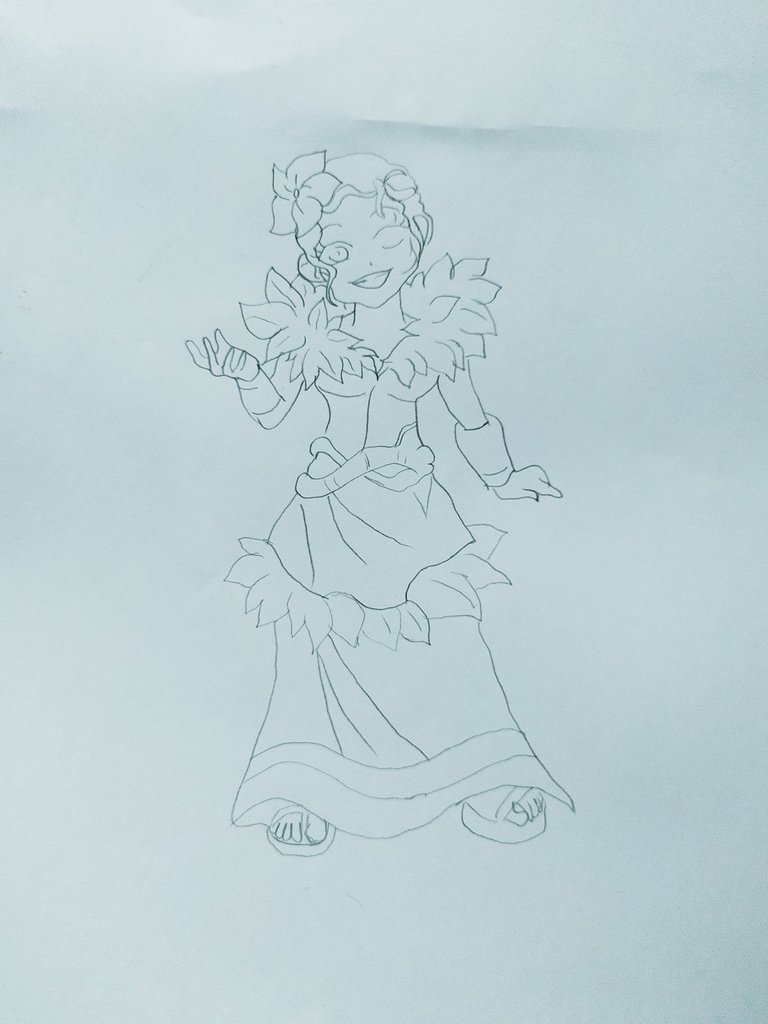 And then I used a 6B pencil to make the border darker and more visible.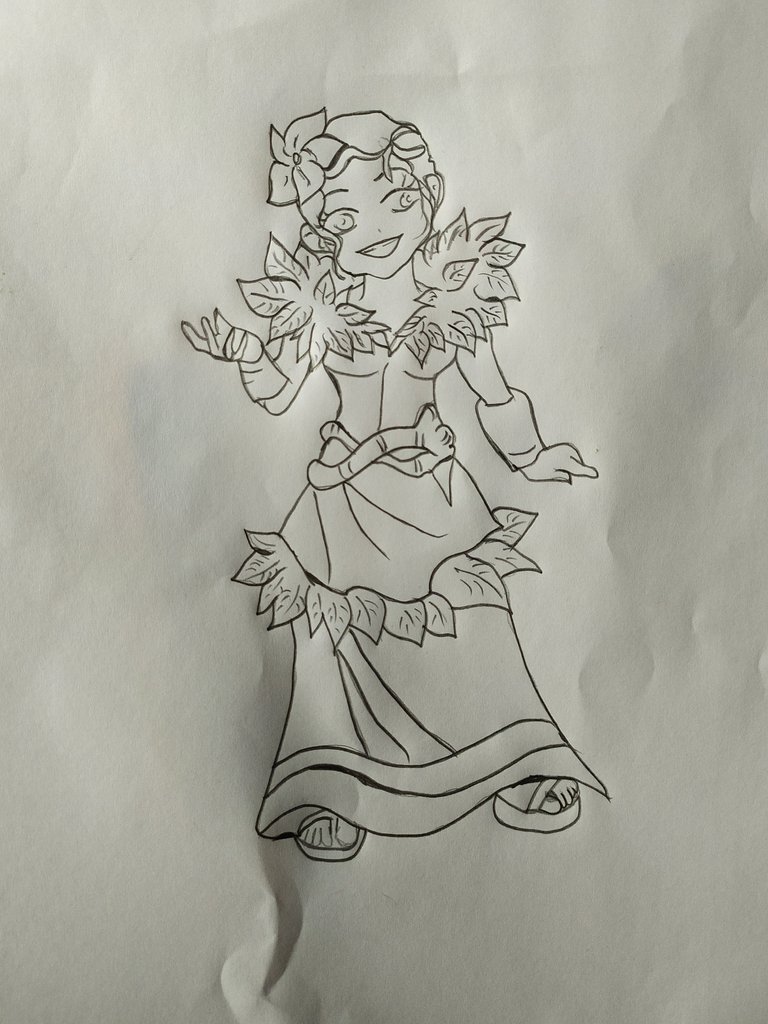 After making the structure complete I used WATERCOLOR to totally make it colorful step by step. I also used two small-sized brushes to spread the color into it.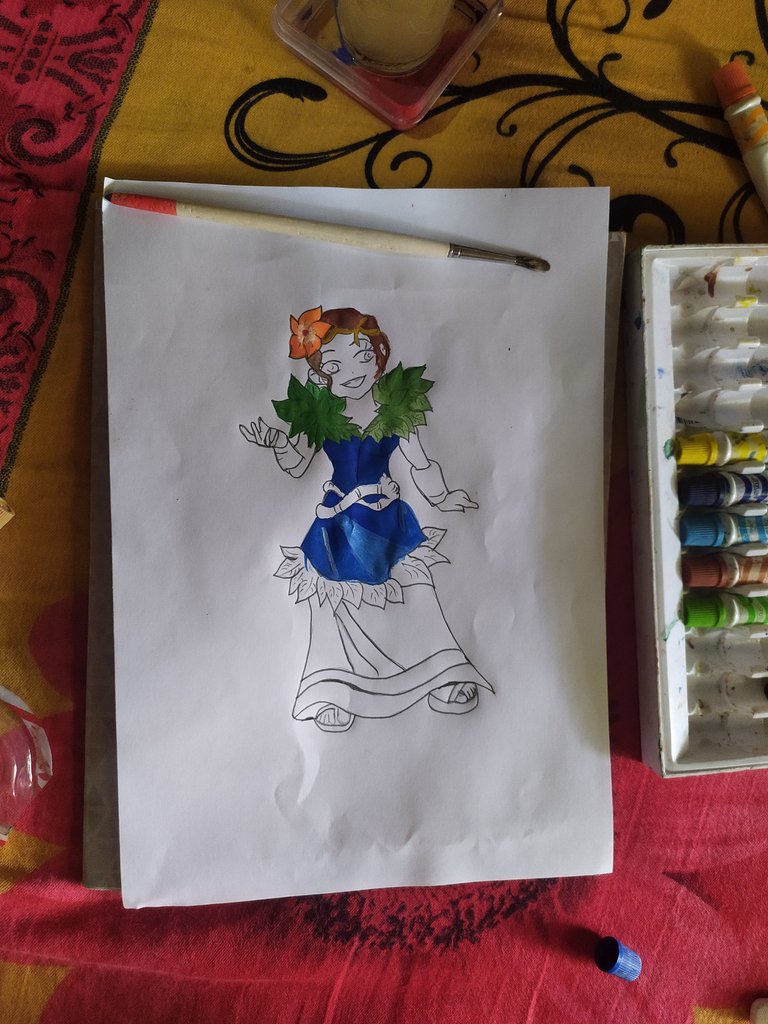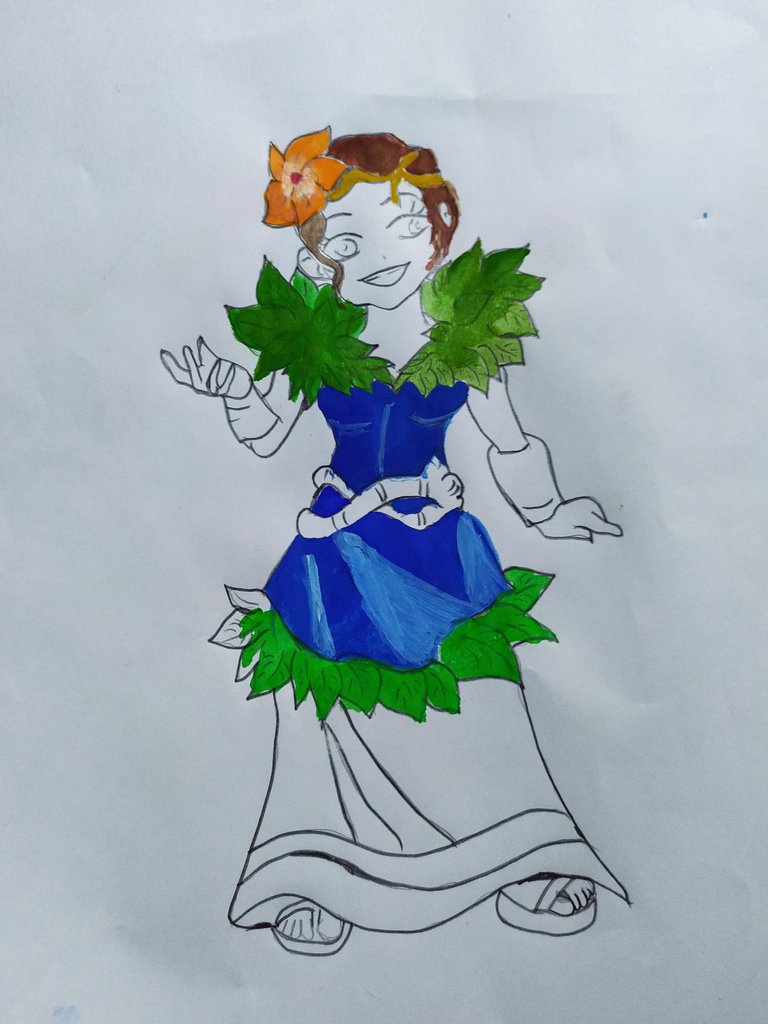 I decided to make a few change to the skirt and changed the color of it.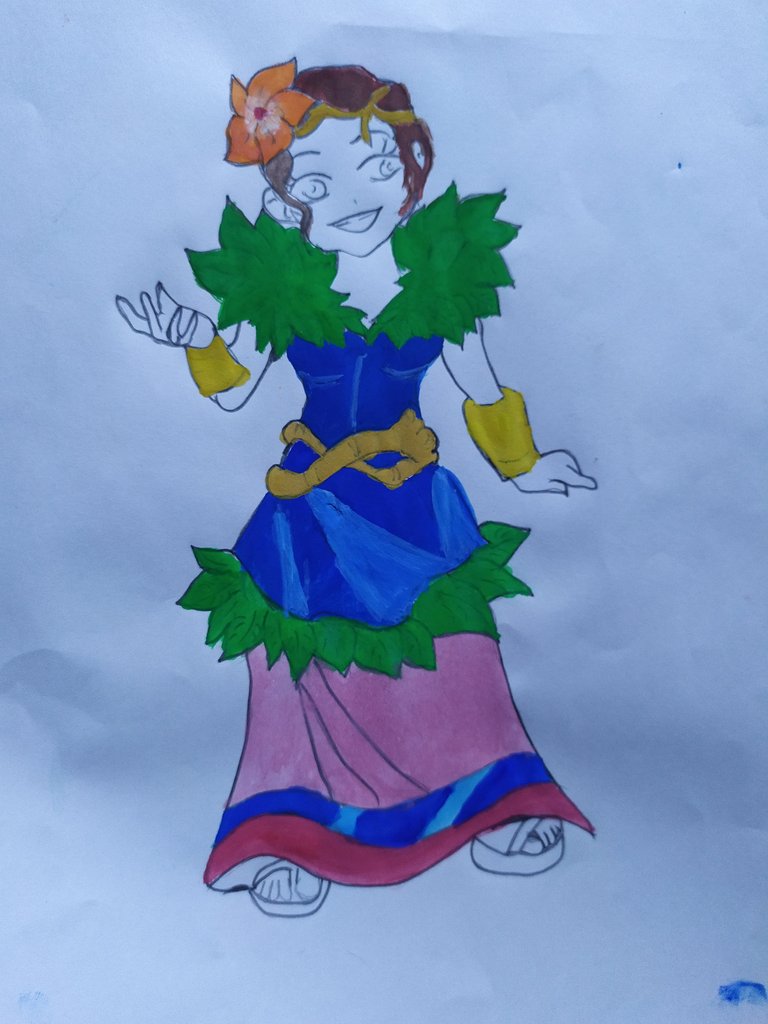 The Last and the final step: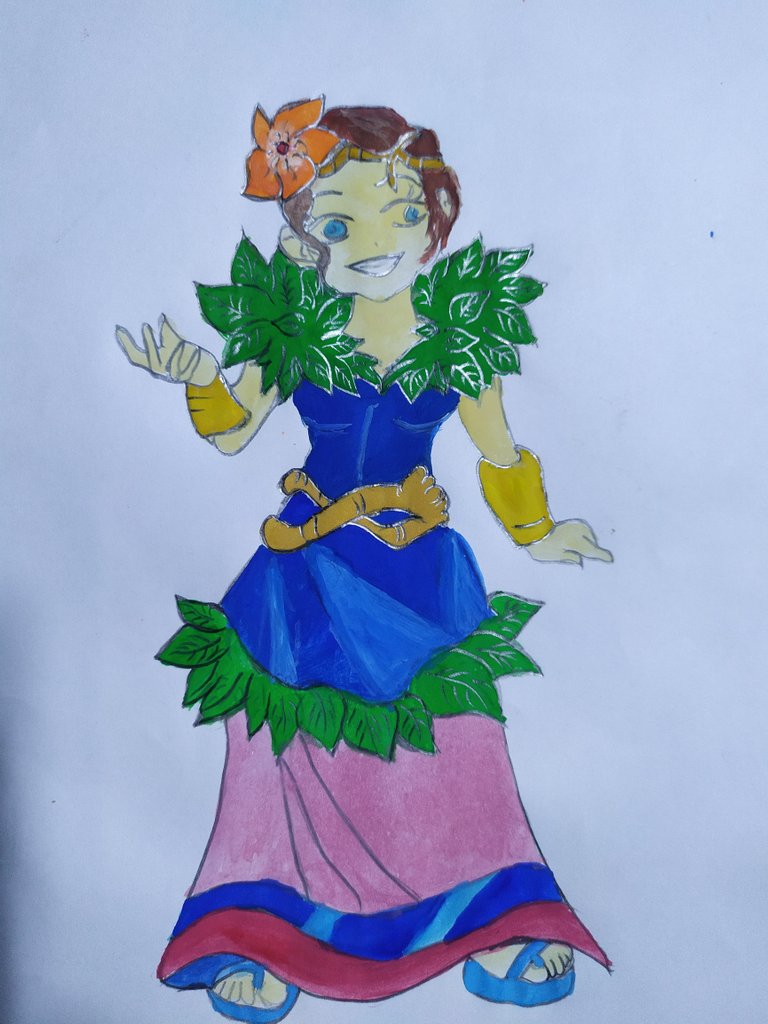 It took me a total of 4hours to complete it. Normally drawing doesn't take that much time for me but this time I draw something by watching the original and I had to watch out for all the details and keep it as it is. I guess drawing something random from my mind is easier than drawing something by watching the original. But, it feels good to do something new. I hope that you also liked my work. See you again in my next post sooner with another artwork of mine.
Thanks a lot for your time. Stay well.