Hi everyone.
By posting this today, I'm starting a new journey. Those of you who already know me or read my posts know that my hobby is drawing and gardening. And this hobby is what brought me to this new era.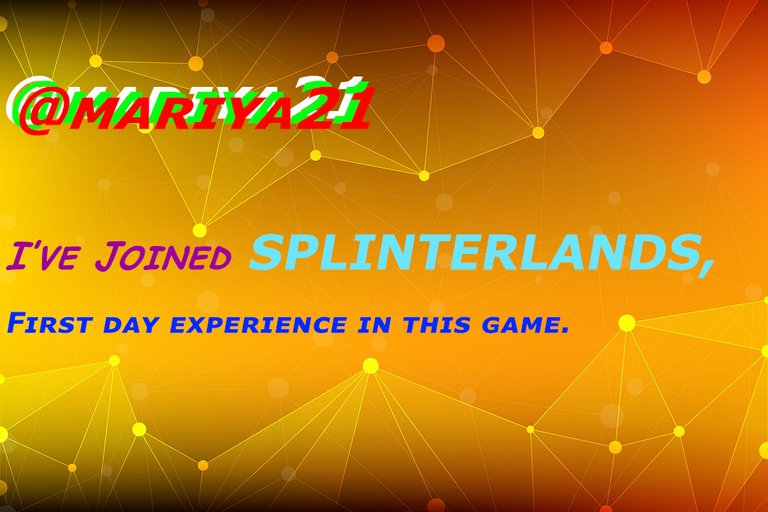 So, 1 week ago I've submitted a drawing of a monster of splinerlands named The Spineback Wolf. Today, I saw a notification where @splinterlands mentioned me. I opened it and saw that it's the post of this week's art contest announcement post. I just got shocked. When I read the post I saw that I'm also one of the winners of last week's contest. I achieved my position in 5th place. I'm not sad or thinking about not getting the first position. Actually, it's the first time that I've joined in any contest on the hive blockchain. And being one of the winners among all those good artists is the best thing that could happen to me. I'm really happy that my work was chosen among the bests.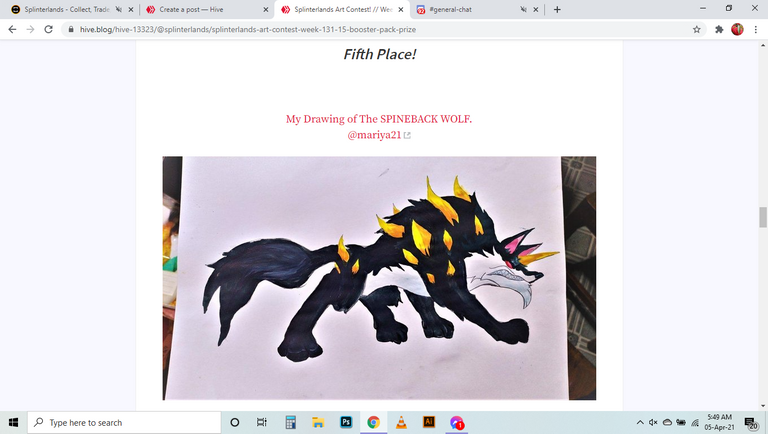 So, after seeing this post I show this to my elder brother and he told me that they also sent me a reward in my splinterlands account. I logged in on my account using my hive username and posting key and saw a popped-up message showing that I've got a booster pack from @isaria.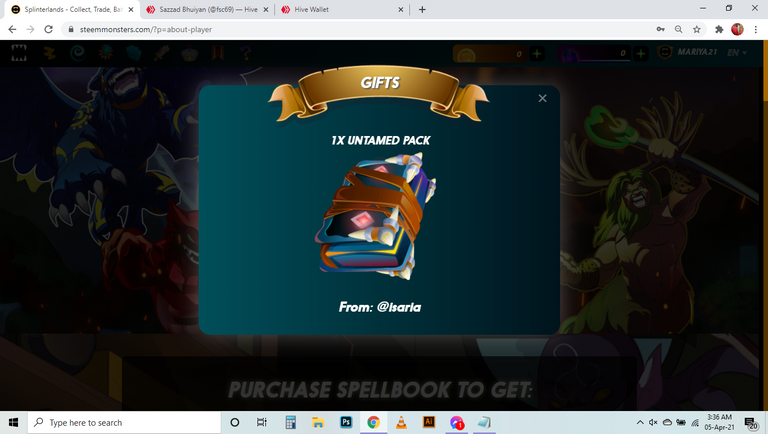 I got more curious and played some matches. I've seen my brother playing this game a lot before. So, I know the basics of playing this game. I've played 4 battles and won 2 of them and lost the other two.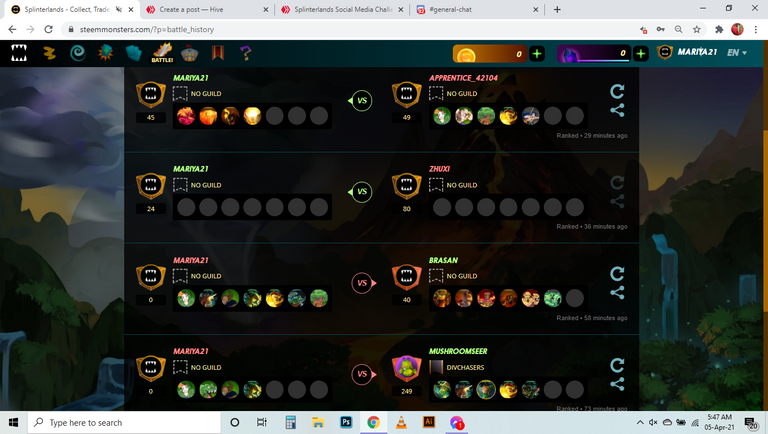 Playing games seemed pretty hard to me before. But, this time. Playing these matches felt easier and more fun to me. In normal video games, it's only fighting and win or losing. But, in this game hoy have to think and make a strategy to make sure you win. It also helps you to make your brain sharp. Because making some perfect strategy, the lineup for battles, and winning matches require some hard work of brain I think. Also, I've never seen a video game like this that will give you both entertainment and reward that can be converted to real money.
I'm also sharing this post to join another contest named SPLINTERLANDS SOCIAL MEDIA CHALLENGE that is also arranged by the @splinterlands team. I'm giving the link to this contest below in case you feel interested to join.
Link to contest.
https://hive.blog/splinterlands/@splinterlands/splinterlands-weekly-curation-challange-april-1-2021
Also, I strongly suggest you join splinterlands. I'm sure you'll also fall in love with this game. I'm giving my refer link below. You can use it to join splinterlands.
My Refer:
https://steemmonsters.com?ref=mariya21
HAPPY GAMING.
Thank You For Your Time.