Splinterlands art - Furious Chicken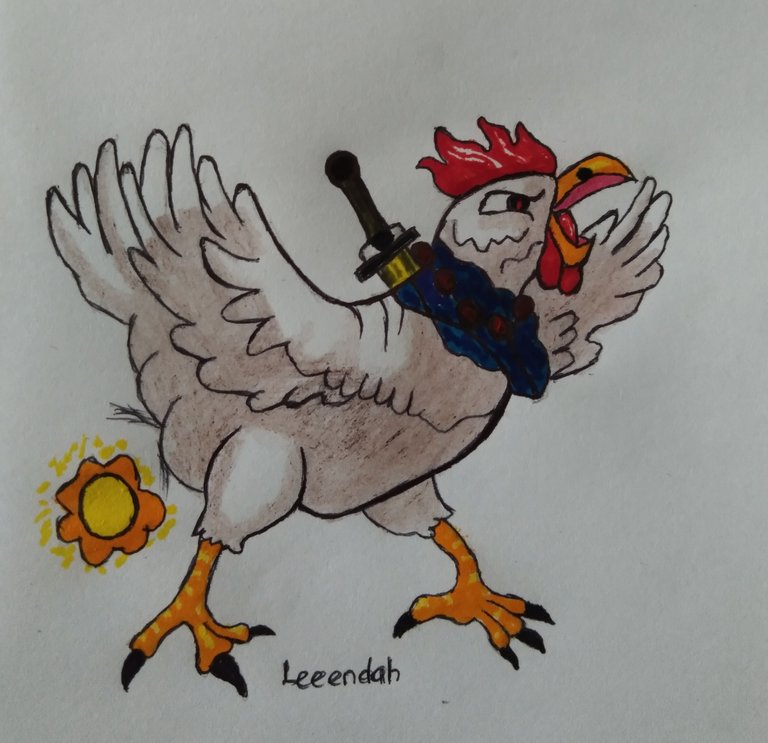 Hello y'all...
I'm sharing a new art I made today, I recreated the furious chicken from splinterlands but I added a few new things. What will you do if chickens started fighting back and refused humans from using their eggs for omelettes and other stuff? Well....
According to the lore, the splinterlands chicken decided to fight and rebel against been kept in cages. Their eggs are being stolen against their will, they are also being killed and used as meat while their feathers are used for jewelry. The alpha chicken led the others and they all stood up against their oppressors.
My version of the furious chicken is equipped with a dagger for self protection and also has the ability to lay explosive eggs when it senses danger. This explosive egg is capable of causing so much damage to humans.
Process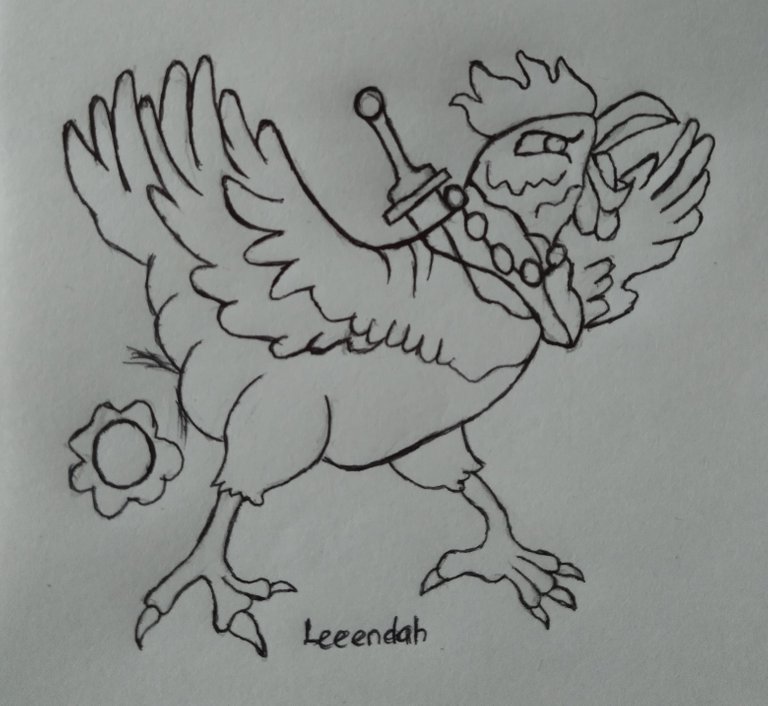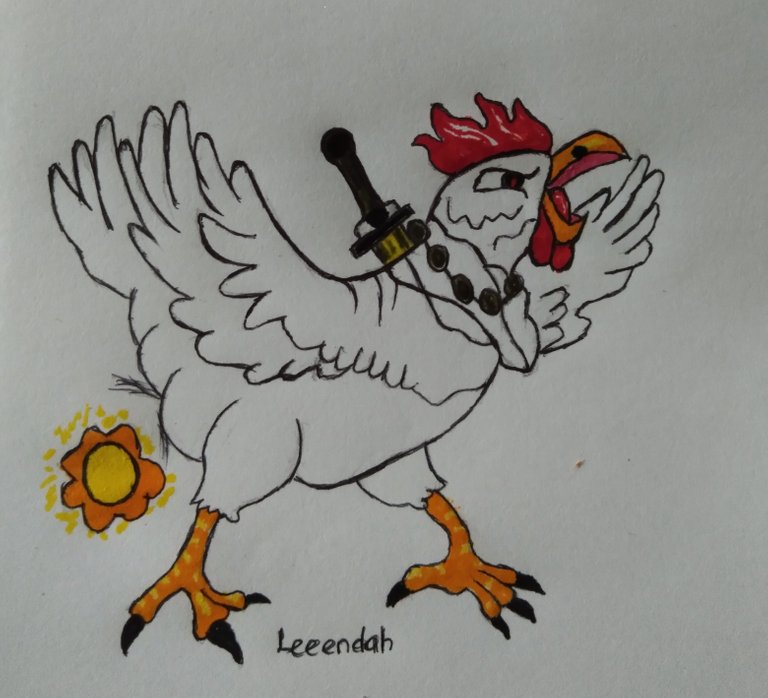 Have a nice day
---
---