Hello Splinterlands players.....
---
This week is going to be fun for us all. Especially the people who are related to crypto as the BTC is approaching towards it's halving and situation is getting intense as every hour is passing by. If I am precise it will be around 24 hours till the big game happens. Well apart from these let's get into today's blog. I better hurry up as because this week's challenge is almost going to end and such a coincidence, the weekly challenge as well comes to and end in between 24 hours or so. Lucky me I suppose!!
---
This week's challenge to share a battle of Splinterlands was with GIANT SQUID . Let's get to know a little more about this monster.
---
---
Untamed Water Monster
Attack: Range
Abilities : Blind & Weaken
---
---
So let's get a replay of the match. It was a 44 mana game, with the rule of Close Range and Heavy Hitters. So I can come up with some effective ranged attack monsters. In the battle link below you can have a preview of the match.
---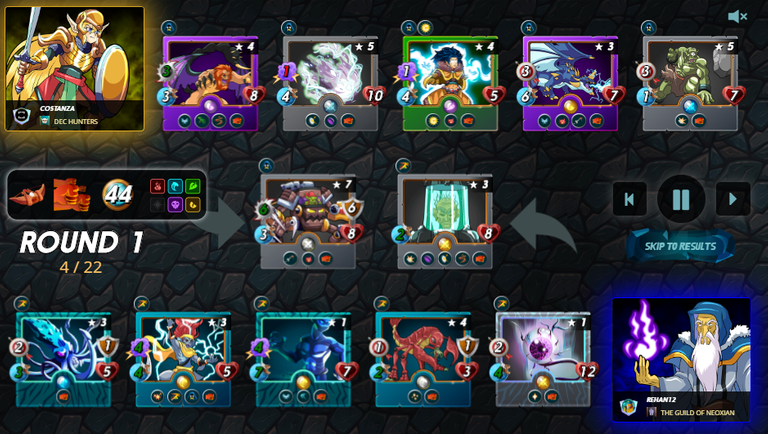 ---
My Battle Link
---
I was keeping in my mind few situations which might have been effective in case a different scenario was introduced out there. So far it went well as expected.
---
So why choose these line up:
---
It seemed the most effective one to me and so far it worked in my favor indeed.
---
Lord Arianthus
---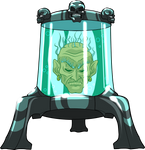 Instead of directly going up with Corneleus, decided to go with Lord Arianthus. That is precisely because in case a magic attack monster or a big hit with melee attack would be dealt with easily and give an option for me from other monsters to back it up and give it some extra firepower to be in that position and play for the team.
---
Cornealus
---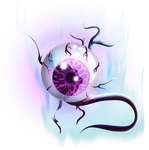 Since it was a nice rule to play with and Cornea (that is what I call it) was one of the best option out there. So in second position suited it best coz of it's healing nature and even if the lord is dead then it would suit there very much easily. And in addition to tank heal help this one was the best position for Cornea if Lord was dead.
---
Crustacean King
---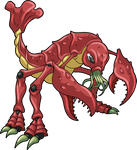 One of the most used tank heal monster that I have used so far. When the rule, monsters, mana come the way you want it becomes a fascinating battle to play. King was one of the key player in the match. That goes without saying.
---
Phantom of the Abyss
---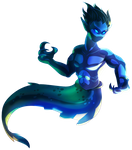 Since I was going with magic mojo, so two monsters were the best choice of mine. One was Ruler of the seas and the other one was Phantom of the Abyss. Due to it's 3 magic damage and +1 additional damage was a piece of cake for me in this battle.
---
Ruler of the Seas
---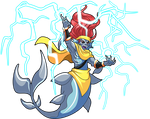 This is an awesome card that really took me away from the very beginning of the game. Like when I got to introduce to this card, this was my go to card for water deck. And since that I have been using it till now lol. While as you can see the damage it did, it was the best in the match. game changer indeed.
---
Giant Squid
---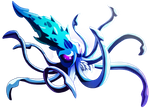 When you have some magic attacks backing you up, you do need some ranged or different attacks in case it goes sideways. And there it comes with some helping hand in the battle as well.
Since I do not use Giant Squid that much, as whenever I tend to use water deck, my prime focus gets into the magic attack monsters but yup sometimes it also depends on the rule set as well.
---
With my line-up it was enough to beat my opponent and it worked perfectly fine with me. I enjoyed watching the match and it feels great when you feel cool when your lineup works and you get to enjoy the victory.
---
---
---
All the images related to Splinterlands used in this post are taken from Splinterlands.io and from @splinterlands account.
---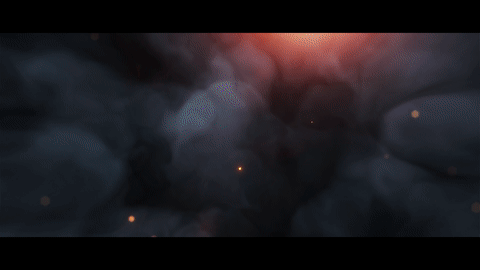 ---
---
Want to Play in Splinterlands
---
---
---

---
Be a part of my Vlogging journey on DTUBE
---
Watch my Videos on Youtube
---
Best regards
Rehan
---