Hello Splinterlands gamers
---
We have another week in Splinterlands world. It already has become a part of our everyday activities. Some fun, some excitement and of course money is out there as well. Talking about that we have another exciting week on Splinterlands and this week players are going to be sharing one of their battle with us all in the weekly challenge of splinterlands.
---
This week's monster pick up is one of my favorite and most used monsters in the past, mostly in my early days in Splinterlands. This was one of my go to monster in almost every battle(in fitting rule match). It is the GOBLIN MECH.
---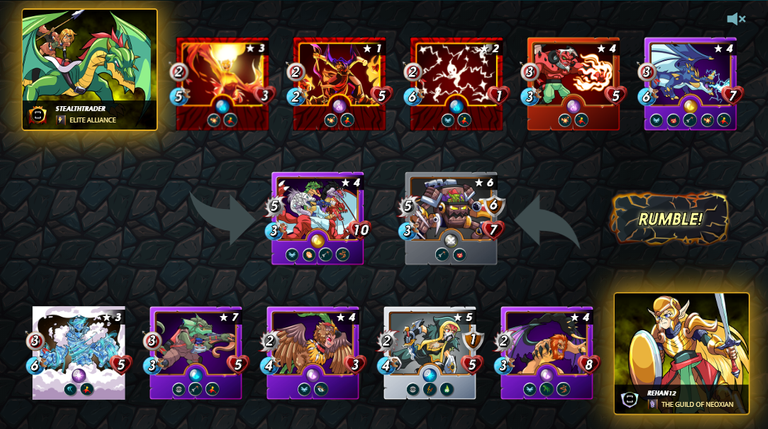 ---
While if you are not aware of Goblin Mech, let me share a quick intro about it. Goblin Mech is a COMMON Neutral Monster, it is a reward edition card and it is melee attack monsters. It can run havoc to opponent monsters in certain ruleset, such as in big mana games/melee mayhem and in few other additional ways as well. It has two abilities Piercing & Stun.
---
Now let us dive into the game and if you have watched the game, then you might have got some idea about the way I set the monsters. If you have than it is pretty cool and if not, let me elaborate it for you.
---
GOBLIN MECH
---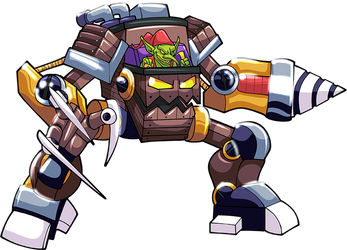 ---
The rule set for this match was Target practice & Lost Magic. So I was not able to use magic monsters this time. Hmmm so sad since I like them quite a lot lol. While due to the rule set, the decision was to go with dragon summoner DARIA DRAGONSCALE which would give +1 melee attack and this is indeed needed in this match lol. As you can notice in the game, it withstood the attack of chromatic dragon of the opponent. Which helped to make progress in the game.
---
Manticore, I like this card a lot. Quite an useful card in this sort of situation. Regardless of some mistakes it serves it purpose very wisely in most of the game. I hate it when it faces Ruler of the seas or any blast ability monsters. Either way it is a very useful card indeed.
---
Silvershield Assassin,it was a cherry in the cake for this specific battle. Well, I won this match coz of this card and no wonder the +6 (3 each strike) and the poison took care of Lightning dragon of the opponent. It could have been a bad choice it this card was not dealt with. She is indeed an assasin taking a stand from the back and wiping out the enemy.
---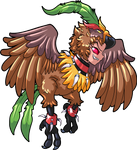 Fiendish Harpy,I like the cards which has the ability of opportunity within them, as they can make the right choice in the battle field and take out the enemy in a nice way but sometimes when it goes after a non important monsters that really hurts a lot. While in this case it was able to some damage to the opponents monsters which lead to victory.
---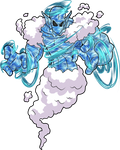 Air Elemental, was the support for this battle. If not because of its abilities this battle would have been won by this team. Because of its dodge ability it was able to evade quite a lot attacks from the opponent monsters and this turned the tables for me. Or else it was a no go for me to win this battle. Watch the battle and you will get to know.
---
While as soon as I saw SELENIA SKY of the opponent I thought I am done. But thanks to the wisely chosen card of the opponent it was a nice match to battle and worth the selection of the team.
---
Did your strategy work? What will you try differently next time?
Yup, it sure did and it was a victory for me. I will probably try use more ranged attack monsters next time, if any of the same circumstances arises in the future battles.
---
Do you use the GOBLIN MECH often? Why or why not?
Oh yeah, I do use it often but mostly in high mana games and in specific rules. And why should I not use it lol, come on it is a beast in some of the situations and can turn the game completely at your side, you will not even know. . A worthy card to use if known when and where to!
---
---
---
All the images related to Splinterlands used in this post are taken from Splinterlands.io and from @splinterlands account.
---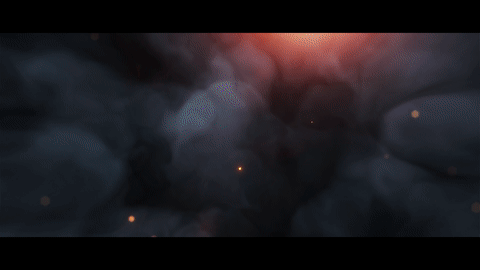 ---
---
Want to Play in Splinterlands
---
---
---

---
Be a part of my Vlogging journey on DTUBE
---
Watch my Videos on Youtube
---
Best regards
Rehan
---