Heya Splinterlands folks.....
---
Fighting with monsters and creating a post has become a weekly thing for many of the splinterlands folks. Not that I can stay away from that as well, hence here I am creating my battle with this week's selected monsters of Serpentine Spy. He is one of those monsters whom I give it a try occasionally in needed positions.
---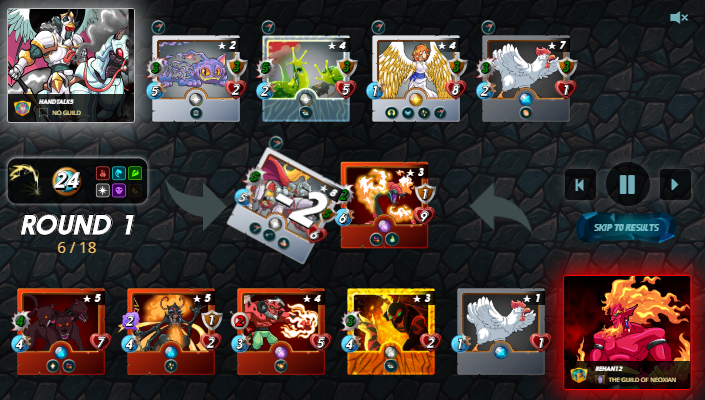 ---
This weeks Splinterlands weekly challenge rules and if you are willing to be a part of it, check it out here!
---
My Battle link
---
The battle that I have on stage is of 24 mana game, with the rule set of WEAK MAGIC : Where magic attack hit armor before reducing health.
---

---
Now coming to the line up of this match, let me share my pov for a while:
---
Once I saw the previous battle of the opponent it was kind of obvious this was going to be a tough one. With mas cards it would be difficult to handle the attacks coming up the way.
---
Serpent of the Flame
---
---
While as soon as I was done with the summoner selection it was like which one should monster should handle all the battle at the front. I was coming up in confusion whether to select Serpent of flame at the front or Cereberus. But with that speed of flame and retaliate and poison this was an untimate beast in the front line to handle all the attacks. Little help with a tank heal monster this was a perfect in this position.
---
---
Furious Chicken
---
---
Chicken came at last of the selection of my battle. As I was almost complete in placing in my monsters and they were in perfect places then there was an empty slot in the line up. Then why not set up the chicken and make it little more worthy one. And yeah it came in handy as well. The opponent opportunity monster got the chicken at first and helping my other monster from being attack. Even though sacrificing thyself for the team, it did it's work very perfectly indeed.
---
Serpentine Spy
---
---
Even though it is a good card but it is mostly vulnerable to the ability of opportunity monsters of the opponent. So better to keep a monsters like chicken in check if you want to take the full usability of it, if the opponent comes to take it handy. While if the situation is different than you are in luck. While with the opportunity ability of it it is one of the best card in the deck. If only he had more life it would have been a killer card for the deck of fire. But it was cool in the battle until it got killed. But a worthy warrior indeed.
---
Fire Demon
---
---
One of my fav card in fire deck that I use often in a game, if the rule prefers it. If I remember correctly I upgraded this card at last in this deck. Probably because I was not aware of its abilities. But once I saw what it can do it became one of my fav. While as you can see in the battle it was perfect but the attack was reduced thanks to opponent. But yet the blast did it's purpose very fine and helped me win the match as we speak.
---
---
Beetle Queen
---
---
A game without tank heal in any match come in handy. The worth of tank heal monsters can be found in matches like this one of mine. As you can see the Serpent of flame survived mostly coz of Beetle Queen and along with it's magic attack it was a perfect match for this game. And the selection of this monster seemed fine to me as well. As I wanted to make sure everything went fine with the offense than defense.
---
---
Cerberus
---
---
Even though I was pretty confident about this match, I somehow came to conclusion that the opponent will use a sneak ability monster in this match and seemed like I was correct. I wanted to switch with serpent of flame with cerberus but it suits in this position than of the first. As you can see it took all the hits of ferral spirit of the opponent and helped me keep winning in the game. Kind of perfect execution of plan have happened in this match. And here I am with the result of this match.
---
It was a VICTORY!!
---
---
I won the match, with not so much difficulty at all. But honestly, at some point I thought I would be done for but my strategy seemed to work out at the end. Nevertheless, every match is a learning experience indeed as we say. I would probably mix up some more blast ability monster if this sort of situation arises in the future.
---
DO I use Serpentine Spy often?
---
Well, like i said it depends on the rule sets but i definitely prefer it in certain conditions and it often have led me to victory many times. With it's opportunity ability in some rules it is a very impressive card. Overall, seems like I am a fan of all cards which has opportunity ability in them.
---
That sums up this week's challenge post from my side. Hope you enjoyed going through the blog post and I want to welcome you to get back to my blog for next week's SM challenge. Until then stay well and if you like my blog check out my other contents. I do posts some different genre contents which might interest you ;)
---
---
All the images related to Splinterlands used in this post are taken from Splinterlands.io and from @splinterlands account.
---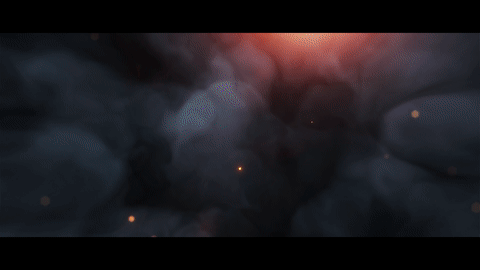 ---
---
Want to Play in Splinterlands
---
---
---

---
Be a part of my Vlogging journey on DTUBE
---
Watch my Videos on Youtube
---
Best regards
Rehan
---