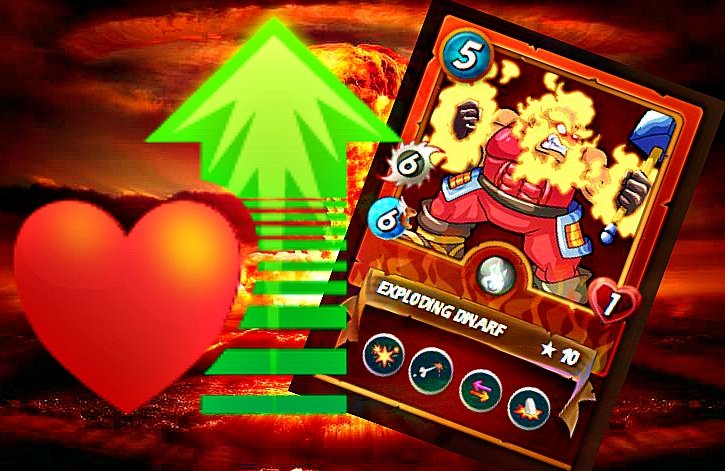 Passionate greetings from splinterlands, we have new rules and updates in our addicting card game, but I don't want to talk about the updates because you will already know that.
| | |
| --- | --- |
| I want to talk about the new rule that has become one of my favorites, Nothing more and nothing less than EQUALIZER, where the maximum life of all the monsters in the game is equivalent to the longest life. | |
This makes many things interesting since many cards with very good abilities that can rarely be used for their amount of life will now become the protagonists when this rule appears in battle and to give an example I will have to mention EXPLODING DWARF.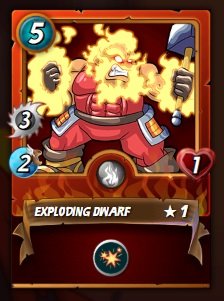 A card with a good attack that initially excited me but unfortunately I could only use it when the Malee Mayhem rule where all cards with melee attacks could attack from any position or when the Super Sneak rule where all cards with melee attack in the second row attack the card from the last position.
Now when this rule comes out in battle you can have the opportunity to place EXPLODING DWARF in the first row since its powerful attack affects the next card in second position. Now imagine if that card is used with a summoner that increases the attack of the melee monsters, and I'm only talking about having it only at the lowest level.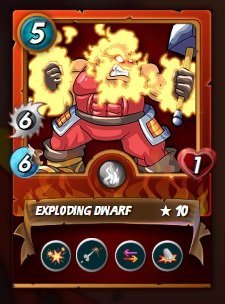 But how about using EXPLODING DWARF at the highest level with all its abilities. Where is it faster and stronger?
Perhaps little would be used in Champions league battles where this card can be found at level 10 and where more than one began to use it at the time that the game rules include ECUALIZER, without a doubt (and while summons can be used element fire) will be the card that will have the most appearance and that will often be the protagonist of great battles.
Definitely that the team behind splinterlands made a great update by putting this new rule that will go a long way and that will be more exciting when it comes to appearing in battle not to mention the times when it will appear with another rule.
Imagine the gameplay possibilities even when mana usage is low. All the cards that could stop being cinderella to be powerful.
Do not wait any longer and click on the image to join: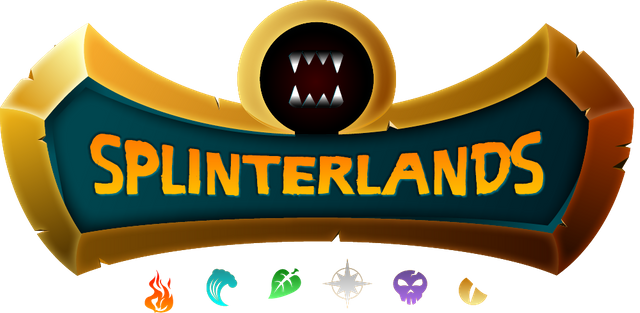 ---

Until a Next Post...