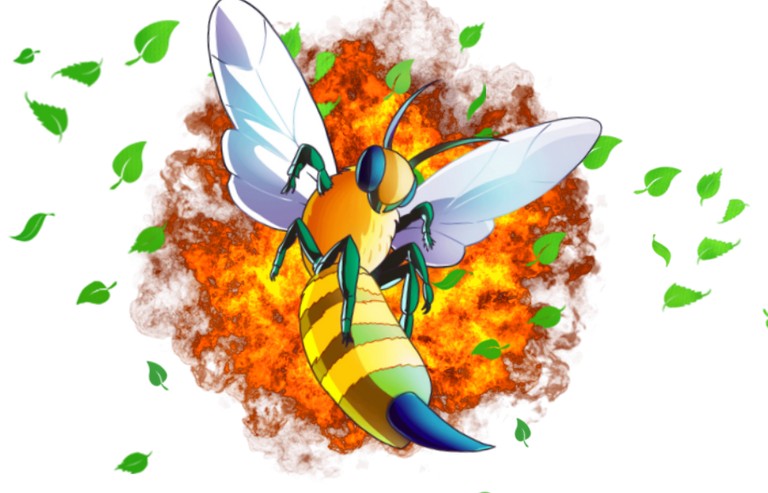 Give the first cards I got that made me feel powerful, NECTAR QUEEN in an almost complete monster and very ideal in battles to resist attacks, dodge and attack since it has enough life to need a shield, in addition to its ability as a flier it allows him to dodge ranged and melee attacks even though his attack speed is low at his lowest level.
It is the letter that has most helped those who, like me, wish to grow and be among the best.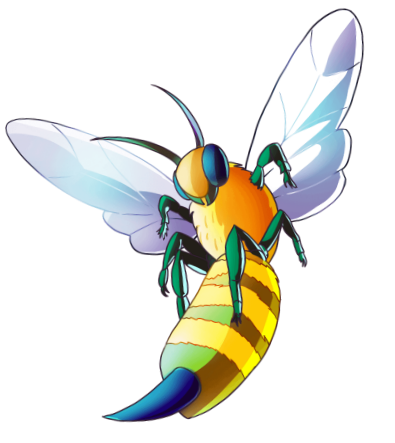 I still remember the first time this letter appeared to me after completing the missions and I immediately started using it.
He kept winning, the victories were one after another, I remember reaching a maximum streak of 15 victories in a row.

When I reached the gold league, things changed a bit as I began to get rivals with cards of higher levels and more powerful than me, where my NECTAR QUEEN was not enough to maintain the victory. I could also only use level 1 cards by summons who allowed me to, then I have already improved a bit and I have been improving thanks to a level 4 summoner, but I can only use it when among the rules of the game are the type dragon.
This week I had the opportunity to use it on several occasions, my favorites when there is the earthquake rule on the battlefield, this card almost always brings me victory. This was one of the most recent battles I had with NECTAR QUEEN
Use a great strategy that helped me to win, in a short summary:
NECTAR QUEEN
in first position with
WOOD NYMPH
strategically located in fourth position so that with his healing ability he would give the advantage to my main card, giving him the opportunity to receive more hits and have more stamina. And a card that has been one of the newest booster pack rewards that has also given me the edge in several
MITICA HEADHUNTER
battles. which I put in last position for more time with the risk of receiving card attacks with the Snake ability.
FAILED SUMMONER
and
FURIOUS CHICKEN
were only distractions in second and third positions when there were card attacks with the Snipe ability. my
WOOD NYMPH
could last longer healing, also at the time of a
fall NECTAR QUEEN
gave the opportunity for
MITICA HEADHUNTER
and
WOOD NYMPH
would have more opportunities to attack.

In the end, the strategy worked very well, it is time to make better combinations, which will undoubtedly be great, and of course I will continue to use NECTAR QUEEN for its ability, strength and endurance, it gives many possibilities to win the battle.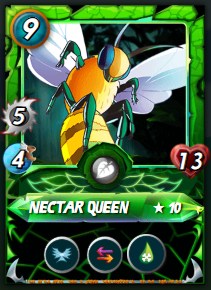 I hope to level her up and get her other abilities, to be able to see her in action, not only will it be a good defense when returning the attack, but she will also have the opportunity to poison her opponents without mercy, since at that maximum level she will be able to higher speed and super powerful attack, have more life.

Do not wait any longer and click on the image to join: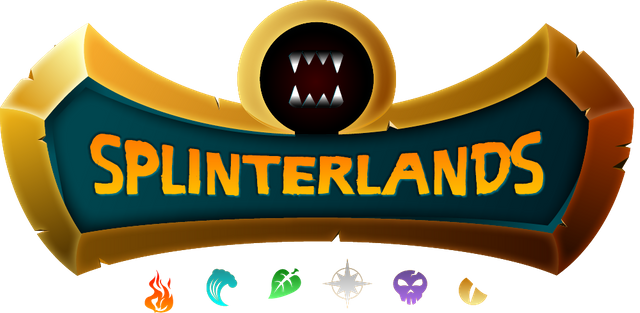 Until a Next Post...